LOGAN SQUARE — Black Dog Gelato, a popular scoop shop with locations in Ukrainian Village and the West Loop, is moving into the former Heavenly Gelato spot in Logan Square.
In November, Esam Hani, a prolific restauranteur who owns seven establishments along Logan Square's Milwaukee Avenue, told Block Club he was going to take over the storefront at 2662 N. Sawyer Ave. Hani said he was planning on making it an event space for The Old Plank, his newest restaurant next door.
But Hani has since stepped aside and now Black Dog Gelato is moving into the former Heavenly spot.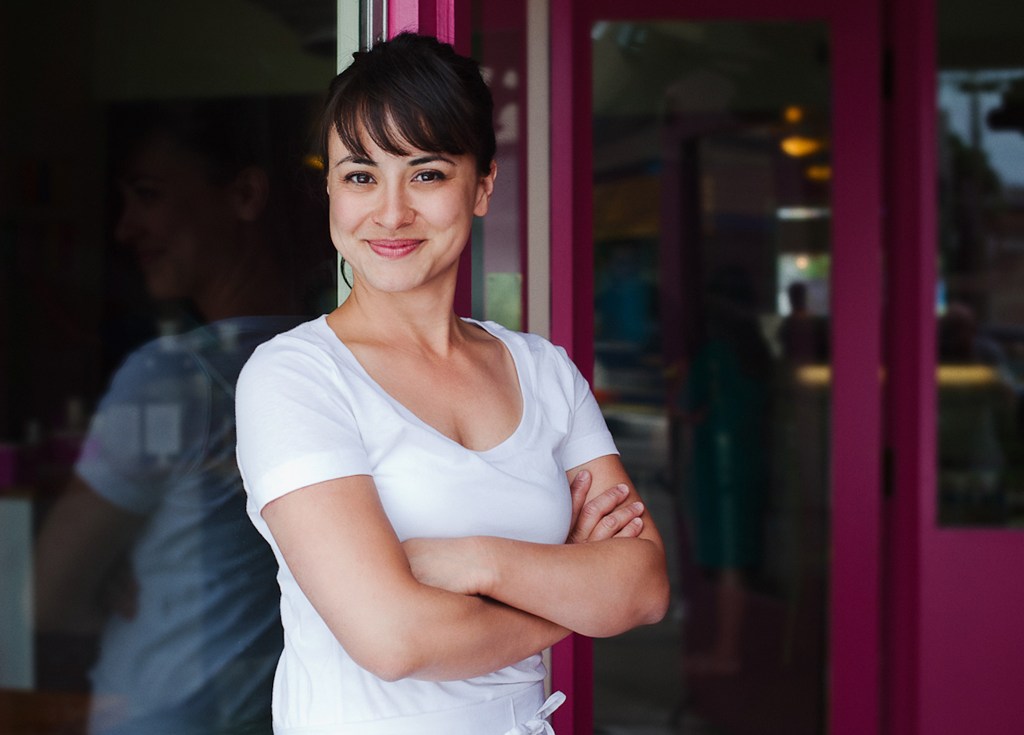 Black Dog owner Jessie Oloroso is aiming for a mid- to late spring opening. She said the shop will sell scoops along with pints, similar to the Ukrainian Village and West Loop locations.
The Logan Square storefront is small, so there will be limited indoor seating, but Oloroso said she plans to open an outdoor patio in front so people can enjoy their gelato without having to take it home.
Black Dog is known for inventive flavors like goat cheese cashew caramel, Concord grape sorbet and Mexican hot chocolate. Its menu changes on a rotating basis.
Opening a gelato shop in Logan Square has always been a goal of Oloroso's.
"The Logan Square farmers market was my very first venture into retail," she said.I have really fond memories of that time as I was trying to build [my company]. My husband and I used to sit in the tent and eat crepes and try to sell gelato.
"I feel like the brand is known in Logan Square. People who know us in Ukrainian Village know us there, so I feel like there's a connection."
Oloroso also happens to have a personal connection to the stretch of Sawyer Avenue where the new shop will be: Her sister-in-law helps run the salon next door, Penny Lane at 2658 N. Sawyer Ave.
Heavenly Gelato closed in October after about a decade of business. Not long after the storefront became available, Oloroso reached out to the property owner to see if Black Dog could move in.
After some back and forth, Oloroso learned Hani was planning to move in.
Unwilling to "take no for an answer," Oloroso reached out to Hani directly.
"I asked him to consider letting us have the space and he did. It was a lovely conversation," she said.
"He's got a lot investment in the neighborhood and we just talked about how it might look like to bring our business into it and help diversify that little stretch."
Hani said at first he wasn't convinced, but an hour or two after their conversation, he called Oloroso to tell her he'd give her the storefront.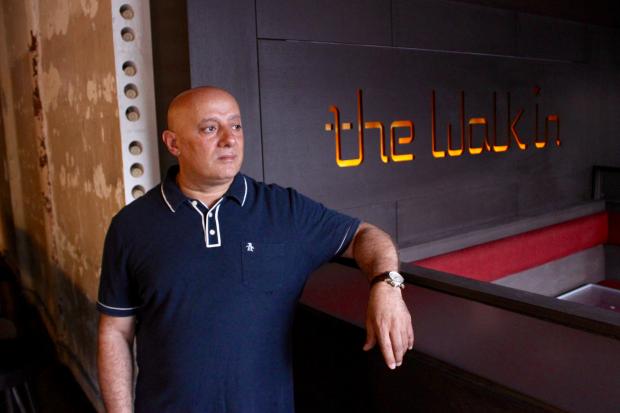 "I figured it would be a good fit for her and the neighborhood and it'd be good for me, to have her as a neighbor," Hani said. "I thought it was the right thing to do all the way around."
Hani owns seven businesses along that stretch of Milwaukee Avenue: The Old Plank, Saba, Café Con Leche, De Noche Mexicana, Harding Tavern, Red Star Liquor and the Walk-In.
Do stories like this matter to you? Subscribe to Block Club Chicago. Every dime we make funds reporting from Chicago's neighborhoods.
Already subscribe? Click here to support Block Club with a tax-deductible donation.