NORTH CENTER — Chicago's newest brewery, Burning Bush Brewery, will make its debut in an industrial stretch of North Center this week.
After a soft opening for family and friends over the weekend, owner Brent Raska said he'll open the brewery, 4014 N. Rockwell St., to the public at noon Thursday.
Raska, a homebrewer, is the former pastor of a Presbyterian church in suburban North Riverside. When his church closed in 2017, he knew it was time to give his brewery idea a try.
"I am very thankful for all the help of so many people who have supported me along the way," Raska said. "After a couple of years in the making we are so excited to be a part of the North Center community."
RELATED: Pastor Trades Church For Beer, Opening Burning Bush Brewery In North Center This Winter
Raska is busy expanding his beer offerings, but he'll have several taps ready to go Thursday.
"We'll have our oatmeal stout and our amber ale with basil on tap for the opening. I grew three-and-a-half pounds of basil in my backyard for it," Raska said. "We started brewing a month ago and will keep rolling out our beers over the next couple months."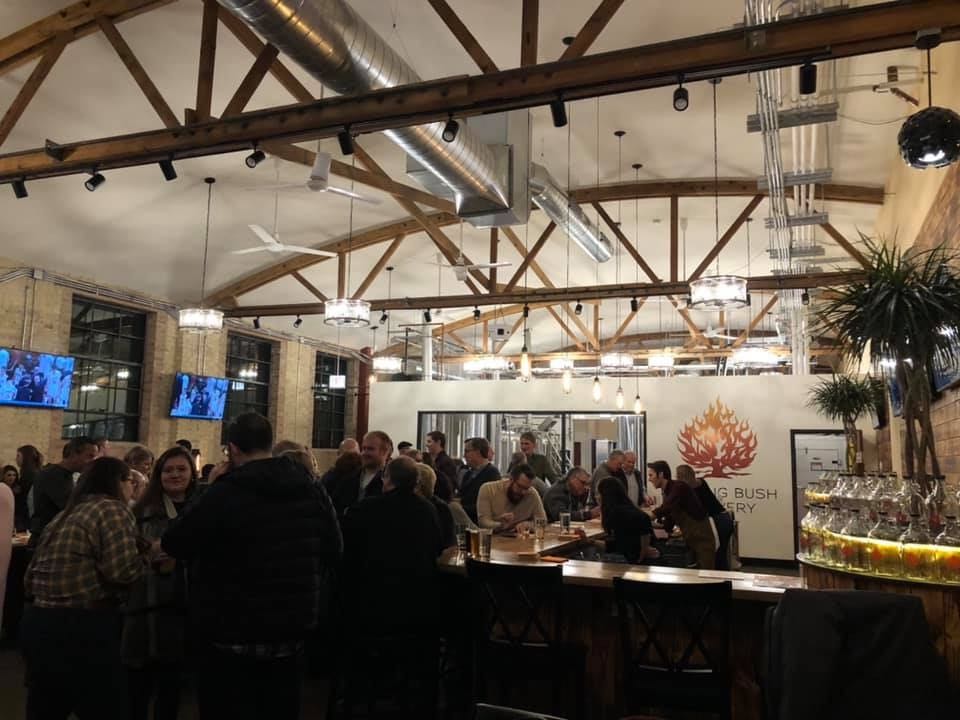 The brewery's taproom will also have wine and other beers from guest breweries on tap. To celebrate opening week, the brewery will also host Smoke Daddy BBQ's food truck on Thursday, Friday and Saturday.
"We'll be open for the Super Bowl this Sunday and I have specials I'll be announcing for that too later this week," he said. "We're also going to have a grand opening at the end of the month in February."
When it came time to name the brewery, Raska drew inspiration from one of his favorite passages in the Bible's Old Testament, which tells the story of Moses and the burning bush.
"I just love that God kind of shows up to speak to him that way," Raska said. "I think it speaks to everybody, whether they're religious or not. And the name is catchy and lends itself to some cool artwork, too."
The name is also a nod to the history of brewing. In medieval times, religious monks in Europe brewed their own beers.
"Some of the best and oldest beers in the world were made by monks in monasteries," Raska said. "And Martin Luther's wife also brewed beer. So it's kind of cool to carry on that tradition."
Regular brewery hours will be noon-10 p.m. Tuesday, Wednesday and Sunday; noon-11 p.m. Thursdays; and noon-midnight Fridays and Saturdays. The brewery will be closed Mondays.
Do stories like this matter to you? Subscribe to Block Club Chicago. Every dime we make funds reporting from Chicago's neighborhoods.
Already subscribe? Click here to support Block Club with a tax-deductible donation.