PULLMAN — From small catering company to food truck to brick-and-mortar restaurant, Lexington Betty Smokehouse has steadily climbed the ladder in the food world.
The Oak Park-based barbecue and soul food restaurant will take the next step on Feb. 1 when it hosts a grand opening of its latest location in the One Eleven Food Hall in Pullman.
For owner Dominique Leach, Pullman is not exactly unfamiliar territory. She's brought the food truck to the Far South Side before and served at events around the neighborhood.
It's all part of Lexington Betty's evolution since 2016.
"We started off as a catering company, and after catering a  few events and drop-offs I was looking at transitioning to something that kept me busy everyday as opposed to sporadic events. So I decided to buy a small food truck," Leach said.
The next step was the Oak Park restaurant at 6954 W. North Ave., which Leach opened in February.
The transition from Oak Park to Pullman will be a relatively easy one, according to Ryan Territo, vice president of client development at Calibrate Coaching and Consulting, which has worked with restaurants at the food hall. 
"She has had a presence in the Pullman area in the past, operating from her food truck, and has had vending opportunities at the police headquarters, distribution centers and churches around the local community," said Territo. "She's rooted in the neighborhood and has history. She has a relationship already built up."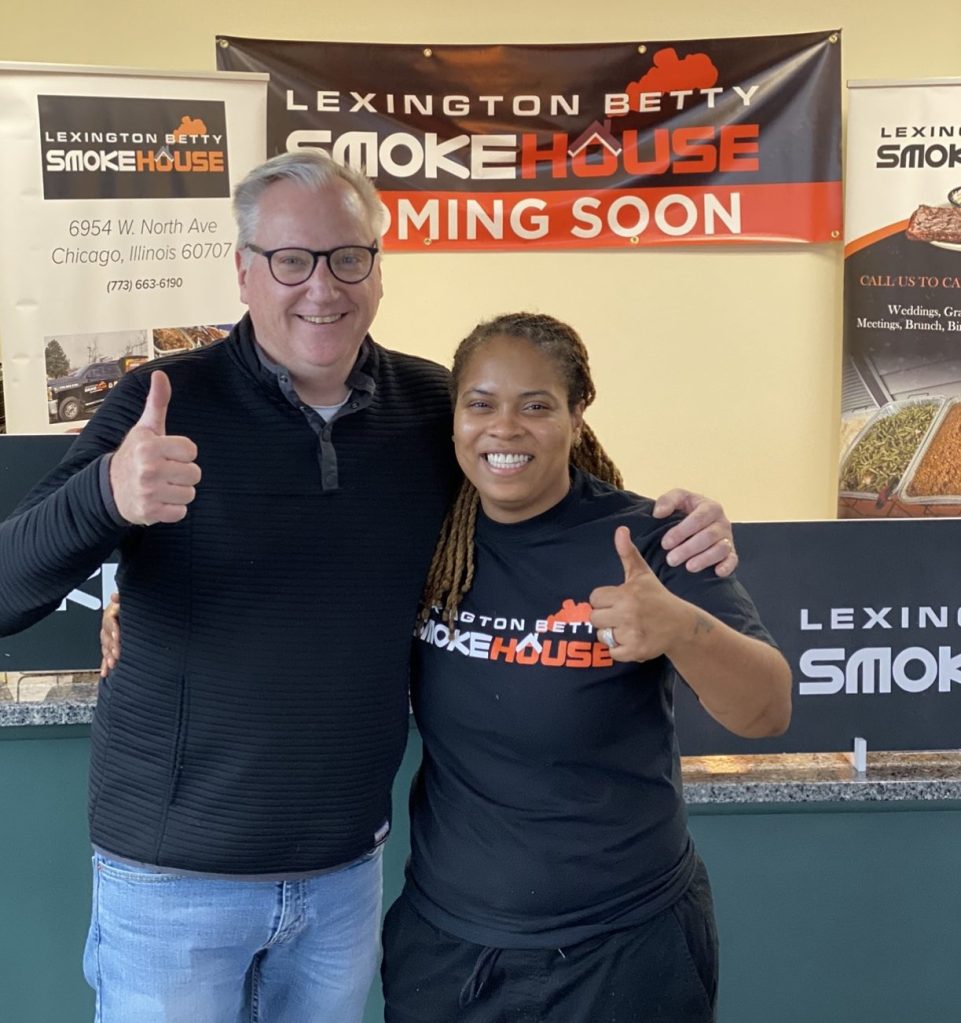 The One Eleven Food Hall serves as a launching pad for businesses and gives them the necessary exposure to branch out. It opened last year in the 111th Street Gateway Retail Center at 756 E. 111th St. It's a collaboration between the city and Chicago Neighborhood Initiatives, a 10-year-old nonprofit that works to coordinate resources to bring projects — and jobs — to underserved neighborhoods.
There are two active business inside the food hall: Majani Soulful Vegan Cuisine and Laine's Bake Shop. Lexington Betty will occupy the last spot at the food hall.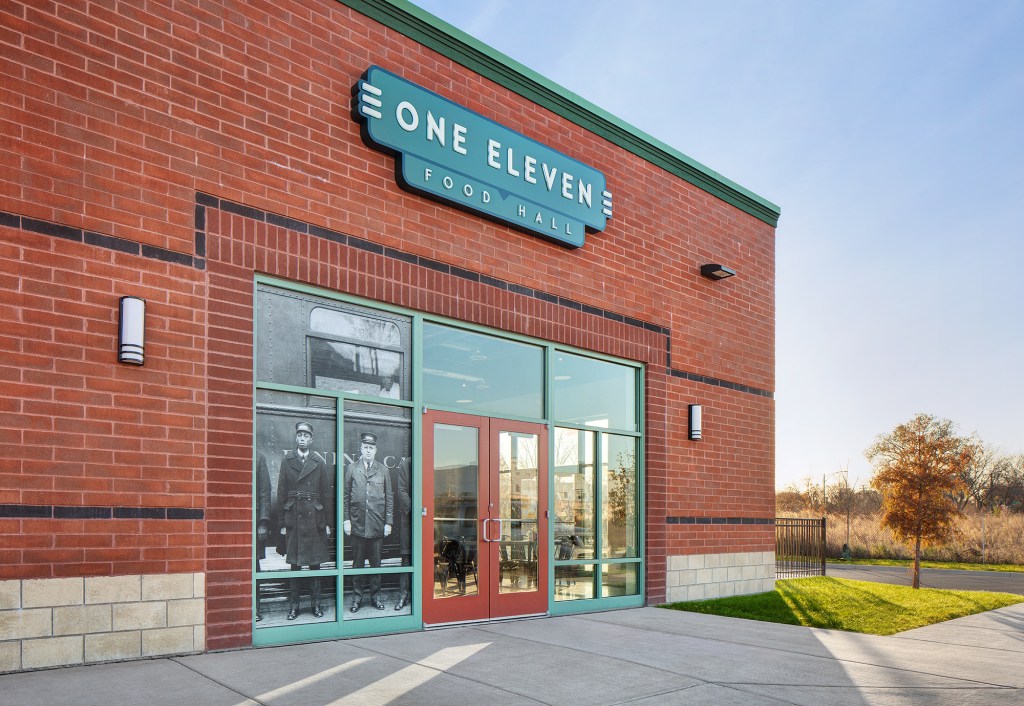 "Our food hall was designed to provide opportunities to small business, those restaurants that want to be in our community and know that they can be successful but may lack some resources to make having a standalone restaurant a reality," said Ciere Boatright, vice president of real estate and inclusion for Chicago Neighborhood Initiatives.
Calibrate reached out to Leach in hopes of Lexington Betty filling the last spot at the food hall. With vegetarian and dessert options already available, it was only fitting to bring a barbecue option to the food hall, according to Territo.
"She just has the passion and the drive and a great history and experience in the industry and her food, I think it speaks for itself," said Territo. "Barbecue is a Chicago staple and we wanted a very well-rounded approach."
Smoked rather than grilled, Lexington Betty's food brings a barbecue experience for its customers. They also offer soul food, including biscuits, macaroni and candy yams.
"What sets us apart from other barbecue restaurants is that we do our rib tips with a dry rub mix, which is not typically done, and it's smoked meat as opposed to made on a barbecue grill," said Leach. "It's a really a great product and the people really love it."
It has not been easy getting Lexington Betty to where it is now, but for Leach it is all about staying positive and keeping the momentum.
"We're living proof that consistency will get you to your goals. I want to be living proof to other women and girls that look like me that we can have our own companies and create them from the bottom up," said Leach. "We come in every day and we roll up our sleeves. Everything has been hard work, saving money and putting it back into the company."
And Pullman isn't the last stop. Leach said there is now discussion to open in locations Garfield Park and Waukegan.
Lexington Betty Smokehouse will have its grand opening at the One Eleven Food Hall at 11 a.m. Feb. 1.
Do stories like this matter to you? Subscribe to Block Club Chicago. Every dime we make funds reporting from Chicago's neighborhoods.
Already subscribe? Click here to support Block Club with a tax-deductible donation.