WEST HUMBOLDT PARK — The Bloc, a boxing club for West Side kids, has functioned solely as an after-school program since its founding in 2016.
But now, thanks to a local foundation, the club will soon have a home of its own.
The Bloc is moving into an old West Humboldt Park church at 1345 N. Karlov Ave., the former home of Mission of Christ Evangelical Lutheran Church.
Once it's ready, the church will serve as the organization's headquarters: A boxing gym will be set up in the sanctuary and the basement will become a study room, according to Jamyle Cannon, founder of The Bloc.
Cannon said one of the organization's partners, a foundation that wishes to remain anonymous, recently bought the church so the organization could lease it rent-free for five years with the option to renew for another five years. The sale closed last Wednesday, he said.
The move is a huge step forward for The Bloc, which teaches academic rigor on top of boxing. It'll allow the organization to expand its programming and serve at least double the number of kids it currently serves, according to Cannon.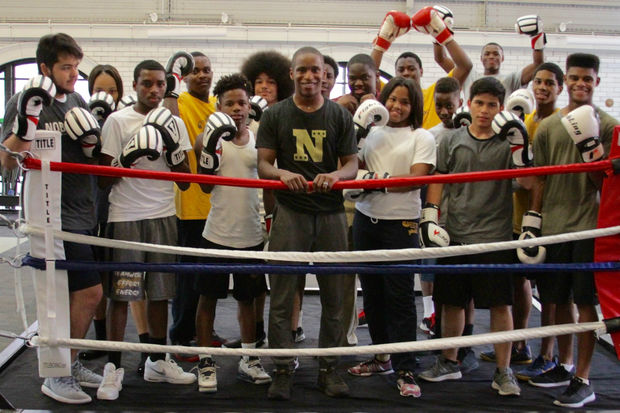 "We've been serving West Side kids since 2016 and we wanted to serve them on a deeper level, when schools may not be open," Cannon said. "Some of the most important times for a kid is winter break and summer break, times when they don't have access to a positive community."
The foundation is handling plumbing and other issues pertaining to building upkeep, Cannon said, but The Bloc is responsible for the build out.
Cannon said they're looking to raise $80,000 to convert the church into a boxing gym and an academic center worthy of the West Side kids who will frequent it. The church was built in 1916 and last renovated in the 1950s, according to Cannon.
"We're raising money through every way possible until we can fund it," Cannon said.
But Cannon doesn't see the fundraising as an obstacle so much as an opportunity.
The plan is to "build the plane while we fly," Cannon said, adding, "When we get a ring up, we're bringing kids in."
"We know the program works, we have the right people," he said.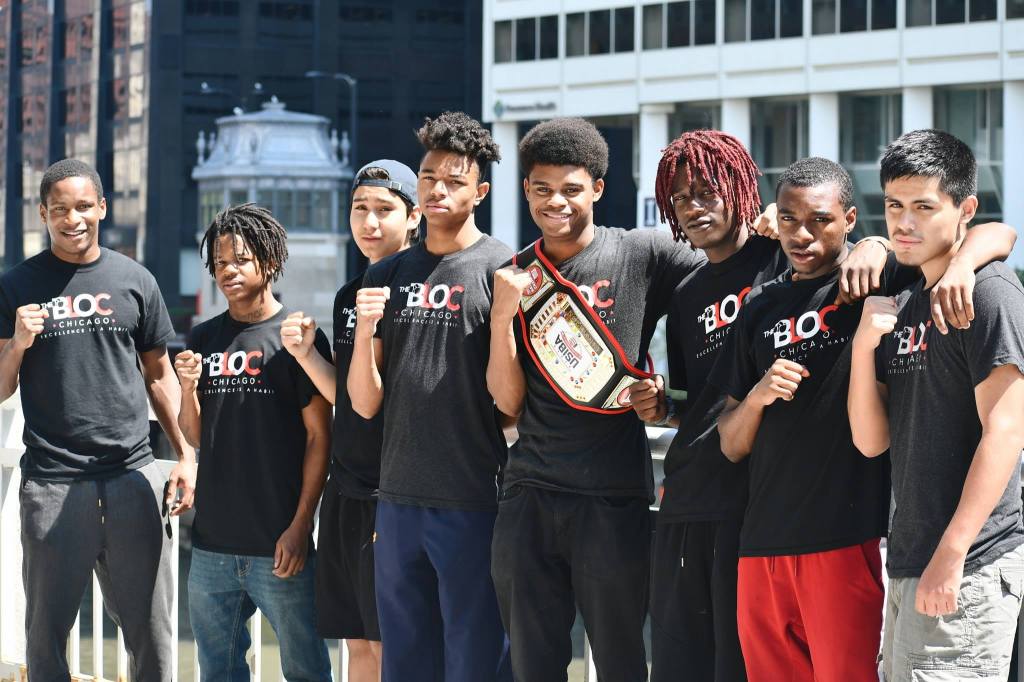 The Bloc currently runs after-school programs at three West Side schools: Frazier Prep Academy, 3711 W. Douglas Boulevard, KIPP One Academy, 730 N. Pulaski Road and Al Raby High School, 3545 W. Fulton Boulevard.
The organization, which currently serves about 110 kids, is as much as about academics as it is about boxing: The kids get boxing training but they also get tutoring and other academic help outside the ring.
The stats Cannon likes to toss out there aren't related to boxing: The Bloc has an 100 percent graduation and college acceptance and students that take part in the program have an average GPA of 3.2.
Cannon founded the organization because he knows firsthand how difficult it can be for kids with "a lack of resources and relationships."
Cannon grew up in Lexington, Kentucky with a father who wasn't there and a stepfather who was a drug addict. As a kid, he was angry and got into fights a lot.
Cannon discovered his love of boxing in college, at the University of Kentucky. He set out to make a career out of the sport, but injuries squashed his plans, which is when he turned to teaching kids.
"If you look at what's happening on the West Side of Chicago, you have to come to one of two conclusions: It's either that people are less talented, less ambitious than other places in the city or something profoundly unfair is happening," Cannon said.
"I know from my upbringing, people are just as talented and intelligent, but lacked resources and relationships. I know the burden it puts on them, the impact it has on their lives. It would pain me not to do anything about it in a city that I love."
Cannon said he's hoping the new headquarters will make it easier for West Side kids to join The Bloc. He chose West Humboldt Park because up until now the organization didn't have a presence in the neighborhood.
"Our goal in the next five years is make it easier, more desirable to join The Bloc than any street gang in the city," Cannon said. "For that to be the case, we have to have a presence in the neighborhoods we target."
Cannon and a group of kids in the program have been spending their weekends clearing out the church to make way for the boxing ring, which is expected to arrive soon, and the study and fitness rooms, two components of the project that will be completed later on because they require more funding.
It's important, Cannon said, the kids "take a role in actively building the space."
He said at the after-school programs the kids take down the tables and chairs, put up the boxing bags and find places for storage and "it lets them know its theirs, that it will be what they deserve."
Cannon said he's thrilled to be moving into the church, but that it's all about the kids — and always has been for him.
"I'm ready to roll up my sleeves and do the work. I'm willing to do that because I know the kids in these communities deserve it," he said.
As for the kids, Cannon said they're counting down the days until they get to spar in their own sanctuary.
"They don't understand why it wasn't ready two weeks ago. They're like, Can we start training there?" Cannon said with a laugh. "There's nothing in there that's boxing related at all. It's an extreme amount of impatience — they're excited about it and ready to get started."
To donate to The Bloc, visit the organization's website.
Do stories like this matter to you? Subscribe to Block Club Chicago. Every dime we make funds reporting from Chicago's neighborhoods.