BACK OF THE YARDS — Fed up by businesses and residents who refuse to clear snow from sidewalks, Ald. Raymond Lopez has begun personally working to ticket business owners and residents in the 15th Ward.
Lopez, who has been alderman for five years, said on Thursday that enough is enough, and has stopped giving warnings.
"Every year we go through this, especially with some of our repeat offenders. This year, after five years and five winters as alderman I decided that we are not issuing warnings. We are not going to baby or kowtow to this type of behavior. We are all adults. We know what our responsibilities are and we are going to hold people accountable," Lopez said.
Lopez, who has been using the hashtag #SnowMoreExcuses on social media, added that residents and business should know removing snow is their responsibility, even if the sidewalk is technically city property and likened snow removal to maintaining parkway property.
"Property owners know that even though the parkway is owned by the city, it is required by state law to maintain it. Additionally, the same people who advocate that the city should take care of it are the first ones to say that they get taxed too high in the city of Chicago. If they want us to do it we would have to raise their taxes in order to do it," Lopez said.
The 15th Ward, which encompasses parts of Brighton Park, Back of The Yards, West Englewood and Gage Park on the city's South Side runs from roughly 41st Street and Kedzie Avenue to 67th Street and Ashland Avenue. Lopez said approximately 50,000 residents and 4,000 properties are located in his ward.
Lopez said he enlisted the help of the Department of Streets and Sanitation and the Department of Transportation in his crackdown beginning Tuesday with businesses on main arteries in his ward.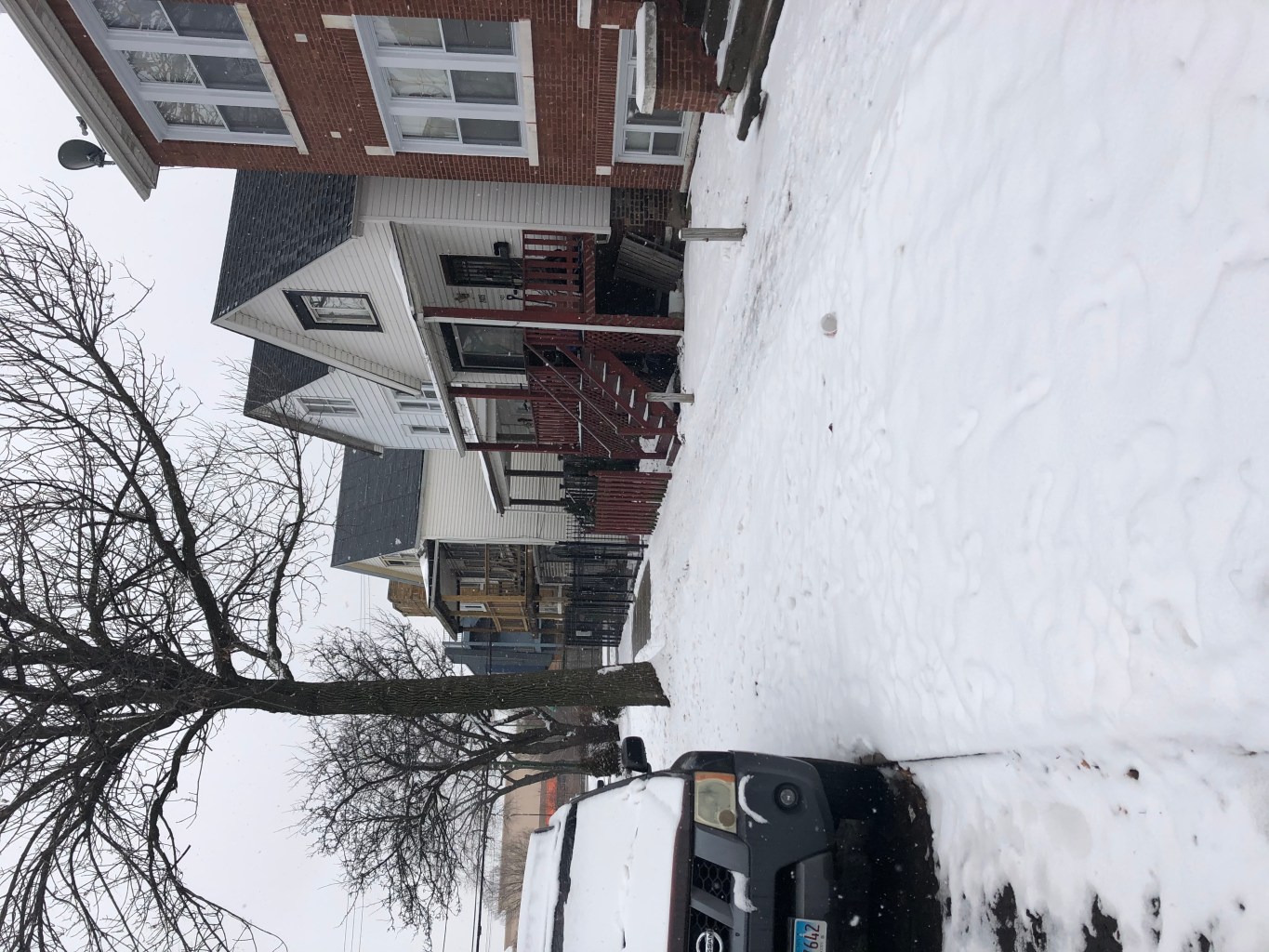 "On the first day, they were driving up and down the main arteries looking around. On the second day it was a combination of driving to hot spots that are known for issues and to places where we received complaints from residents," Lopez said. 
Among the businesses cited were a Burger King, two Walgreens locations, a nursing home and a couple gas stations, Lopez said. He also said Back of The Yards High School would have been cited but were spared because they assured city workers that an outside contractor was on its way to take care of the snow.
"This is a very simple solution," he said. "We all know in the city of Chicago that it snows. We all know that you're supposed to shovel it. This is not a new concept. But what is new is this idea that people are unaccountable for their properties and for their neighborhoods."
Lopez said property owners typically have 24 hours after a snowfall stops to remove the snow before being in danger of receiving a ticket. He added that with the current snow that is expected to continue through Saturday, that would mean city workers would not inspect until Sunday or Monday.
As Businesses Pay Big, 'Snow Hustler' Cashes In
At the Enterprise Rent-A-Car, 4524 S. Western Ave., which Lopez described as the ward's biggest scofflaw, the sidewalks were clear on Thursday and a shovel and ice-melting supplies were seen against the building. However, on Tuesday, the business received a $500 ticket.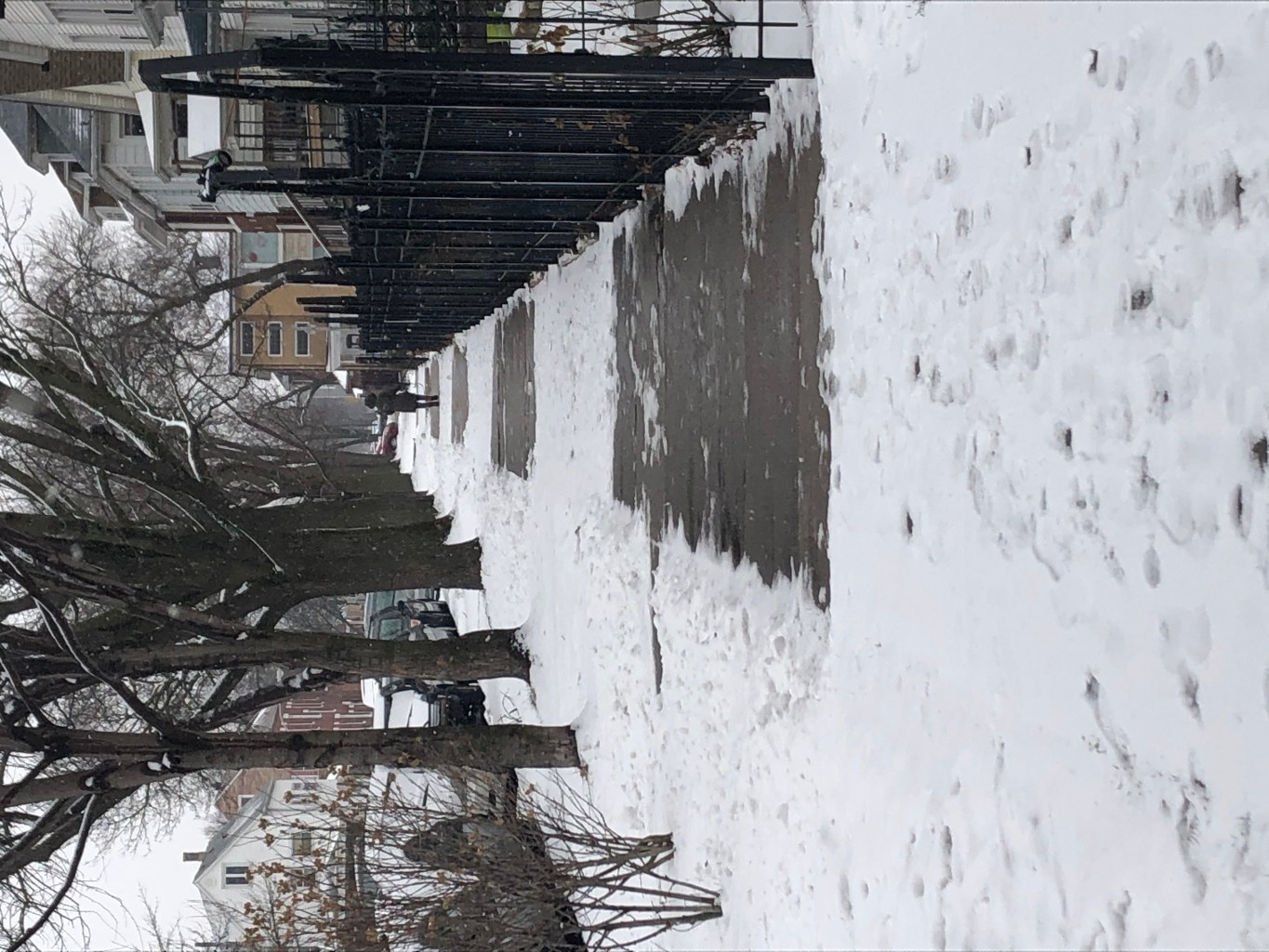 According to an assistant manager at Enterprise who did not want to use his name, they were not aware that clearing the sidewalk was their responsibility. He said that they received a visit from a Streets and Sanitation inspector who gave them a $500 ticket.
"He came in with an attitude and said he was giving us a ticket. We were unaware that it was our responsibility. Now that we know, we've been maintaining it," the assistant manager said.
However, Lopez said based on his history with Enterprise, the business should have been aware. 
"They are our worst offender. Every year we are arguing with them. A couple years ago we had a resident fall outside their business while we were talking to them about why they needed to do it."
Two Walgreens locations at at 1614 W. 47th St. and 4710 S. Western Ave. were also cited, Lopez said.
The sidewalks outside both were clear on Thursday, and Rommy Malley, manager of the Walgreens on Western Avenue said he was not aware of any citation, but added that it could have been sent to its corporate office.
Calls to Walgreens corporate offices were not immediately returned. 
Fines for not clearing snow range from $50 to $500 and are determined by the city's Law Department, Lopez said. He added that inspectors who give citations give a paper ticket that only indicates a ticket will be coming in the mail and that inspectors do not set the fine amounts.
"Their job is to issue the citations. The amount fined comes from the Law Department. I think it's in part so that no one can be accused of indiscriminately fining one way or another, too high or too low," Lopez said.
He said businesses are more likely to face higher fines.
"I imagine a resident with 25 feet of sidewalk would not be penalized as harshly as a corner Walgreens with 600 feet of sidewalk that wasn't shoveled."
One business that was cited two days in a row this week was Aperion Care International, a nursing facility at 4815 S. Western, Lopez said.
"There's no reason a nursing home that has persons with disabilities trying to get in shouldn't know that they have to clear the sidewalk," Lopez said.
A representative for Aperion confirmed they were cited but refused further comment.
Along the residential streets of the ward Thursday, many sidewalks were shoveled, but a few remained untouched. 
In Brighton Park, 65-year-old Gilberto Arellano was shoveling snow on the 2400 block of W. 47th Street where he lives, despite being on disability for a back injury. He said he shovels a little bit every day so that heavy snow doesn't accumulate.
"I take my time. I put salt down and shovel every day," Arellano said.
In Back of The Yards, Irma Lozano was outside with her 2-year-old daughter and said her mother fell a few days ago because someone didn't shovel.
"She had to go to the hospital and almost broke her foot. We called the property owner and he shoveled it finally," Lozano said.
Ariandy Luna of Brighton Park said the slippery sidewalks forced her to be late to work on Tuesday because it took her longer to navigate a safe path.
"I had to walk on the street at times. It's pretty slippery," Luna said.
Lopez said that he's heard about "several injuries" and added that the snow removal problem "is an issue that goes beyond my ward."
And although Lopez is not giving businesses and residents warnings anymore, he said his office maintains a list of seniors and people with disabilities that may not be able to remove snow from their property.
"We are not blind to the fact that not everyone has the strength or ability to shovel. We are always willing to help. My staff and I have no problem going out and helping residents. This Saturday we spent over three hours shoveling people who asked for help," he said.
One man who was taking advantage of the situation for financial gain was Billy Brownlee, who billed himself as the "Snow Hustler," was going door to door in the ward, shoveling snow for money. 
Brownlee would not divulge what he was charging, but said "I'm the Snow Hustler, not the slow hustler. Paying Billy is a lot better than paying Lori," referencing Chicago Mayor Lori Lightfoot. 
Lopez said city workers will be back looking for scofflaws once the current snowfall stops and said it's a citywide issue.
"It's an issue that goes beyond my ward. This is about changing behavior. It's not about money."
Do stories like this matter to you? Subscribe to Block Club Chicago. Every dime we make funds reporting from Chicago's neighborhoods.
Already subscribe? Click here to support Block Club with a tax-deductible donation.