IRVING PARK — A man's wish to turn his shuttered dry cleaning business into affordable apartments has some Irving Park residents on edge — but others say rising housing costs are forcing renters out of the neighborhood.
Developer MVAH Partners wants to purchase the site of Ruby Cleaners, 2741 W. Montrose Ave., in order to tear it down and build a new four-story building with 47 apartments and 29 parking spaces called the Horner Park Lofts.  
Forty-one of those apartments will be affordable housing while the remaining six will be market rate.
RELATED: Ruby Dry Cleaners Owner Wants To Build Affordable Housing To Honor Her Father's Dying Wish
Last week, neighbors shared their thoughts on the plan at a meeting organized by Horner Park Neighbors at Twisted Hippo, 2925 W. Montrose Ave.
"I don't see why we need another affordable housing development less than a mile away from where the Oso Apartments just got built," said Cindy Gaffney, a real estate broker who moved into the neighborhood two years ago.
The Oso Apartments, 3435 W. Montrose Ave., opened last year and are 100 percent affordable.
Ald. Rossana Rodriguez (33rd) has not yet weighed in on the project. She's still waiting for developers to formally submit their zoning request to her office for review and has promised to include community input in her decision. She was not present at the meeting, but the neighborhood group said they'd pass on feedback to her.
As a real estate broker, Gaffney said she's worried about future property values in the area being hurt by the development. She thinks a better use of the space would be a mix of market rate condos with affordable units as mandated by the city's housing rules.
"I've got nothing against affordable housing, but I personally want to see owners who have a vested interest in what's happening in our neighborhood and not renters who are transient," Gaffney said.
While many of the 35 people in attendance were skeptical of the plan, Horner Park Association President Gregg Jaffe stressed that "the people here in this room are a small fraction of a much larger community."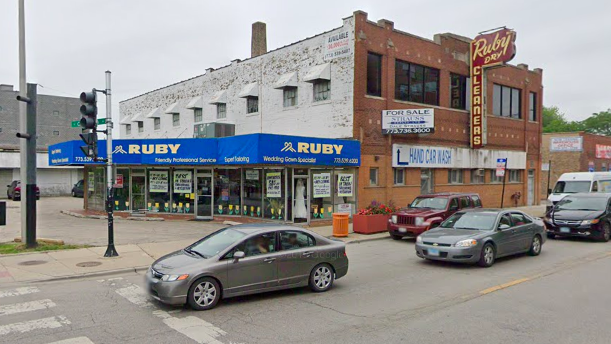 "I think it's important to point out that there are a lot of people in our community who aren't here tonight," he said.
Neighbor Chris Wachal agreed. He bought a home neighborhood in July and said fears of affordable housing leading to decreased property values are overblown.
"I'm about to be the pariah who says I'm in favor of this plan, or one very much like it, to speak to the need for affordable housing in this neighborhood," Wachal said. "Your home values are fine, but I've already lost two neighbors in the six months I've lived here because their rents were going up too high. This is an issue and I think this neighborhood needs affordable housing."
'Diversity is Valuable'
The median listing price of homes in Horner Park was $579,900 in December 2019, trending up 10.6 percent year-over-year, and the median sale price was $505,000, according to realtor.com.
Michael Nabielec, another neighbor, was unimpressed with the developer's presentation.
"What about the crime that is going to bring with the addition of affordable housing? What type of people does that attract? I don't know that. I need a frame of reference to that and don't have one," Nabielec said. "These are all these types of questions I think could have been addressed when the developer gave us the presentation at the Horner Park Field House last month. There wasn't enough information to make a really good, informed decision."
Another concern neighbors raised was the project's lack of a retail component.
Laith Shaaban, who lives next to the proposed development, said he had concerns about the developer's track record. He pointed to a federal lawsuit brought against Miller-Valentine Operations regarding a lack of disabled accessibility in some of its other facilities. MVAH Partners acquired the affordable housing assets of Miller-Valentine in 2018. The firm is led by managing partners Brian McGeady and Michael Riechman, who were part of the executive team at Miller-Valentine.
He feared the Ohio-based "mega developer" would not be a good neighbor. 
"Why can't we get a nonprofit developer like the one that did Oso further down on Montrose," Shaaban said. "Why can't we get somebody that's more local, more attuned us and their tenants? What we need to think about is who we want as our partner in the neighborhood."
Wachal also said he has concerns with the current developer's reputation. That said, he thinks keeping the neighborhood affordable should be a priority.
"I want affordable housing there, one way or another, even if it's not this particular project. I think we need it. We moved into this neighborhood because of its diversity," Wachal said. "Diversity is valuable and brings good things to the neighborhood."
Neighbors also say they want more information on the status of the environmental clean up at Ruby Cleaners. 
There has been a dry cleaner on the site since 1950, so it must be cleaned up of any harmful chemicals before it's renovated.
The property enrolled in the state's remediation program in 2018, according to records with the Illinois EPA. Details on the current status of this remediation are not available on the Illinois EPA's website, which concerned longtime resident Aliza Becker and other neighbors.
"Nothing should happen until that is transparent," Becker said. "But I would love to see good affordable housing in this neighborhood. I really liked the idea of keeping the neighborhood diversity, it's been a real strength in this community."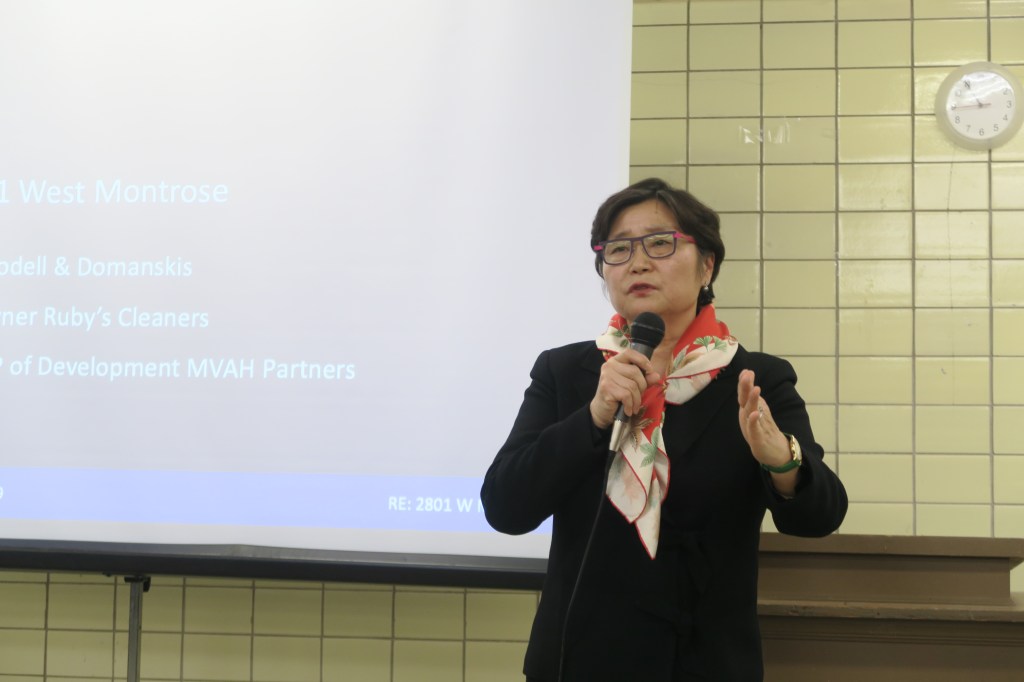 'Something Good Can Happen On This Land'
Neighbors were first shown the plans for the Horner Park Lofts last month.
Jae Choi Kim, the daughter of Ruby Dry Cleaners' former owner, said her family struggled to find affordable housing when she moved to the United States at the age of 9. His dying wish was for his family to turn the space into an affordable place to live for people like himself.
"He was been helped by the kindness of people and institutions and policies all his life," Kim said. "And he knew that there was something really valuable here. Something good that could happen on this land to help other people."
Rents in the complex would be as follows:
• 7 studio apartments with monthly rent of $882 for a household with a maximum income of $37,400.
• 11 one-bedroom apartments, with rent pegged at 30 percent of household income. Applicants mush have a household income of less than $21,390 to qualify. The apartments are available to people on the CHA waiting list.
• 23 one-bedroom apartments with rent at $935 for a household with a maximum income of $42,780.
• 6 two-bedroom apartments at market rate with no income limits.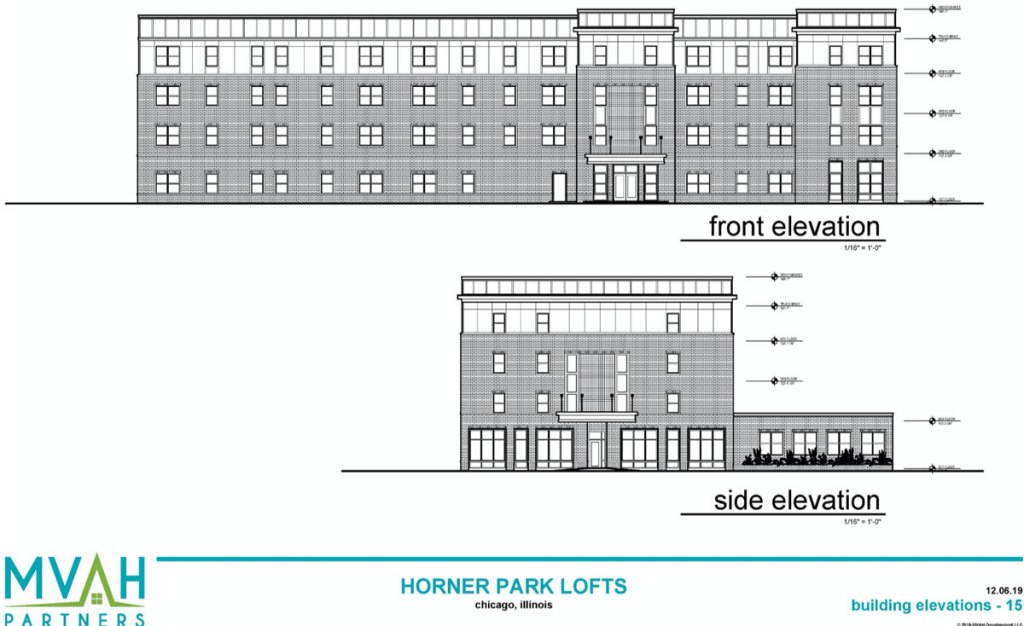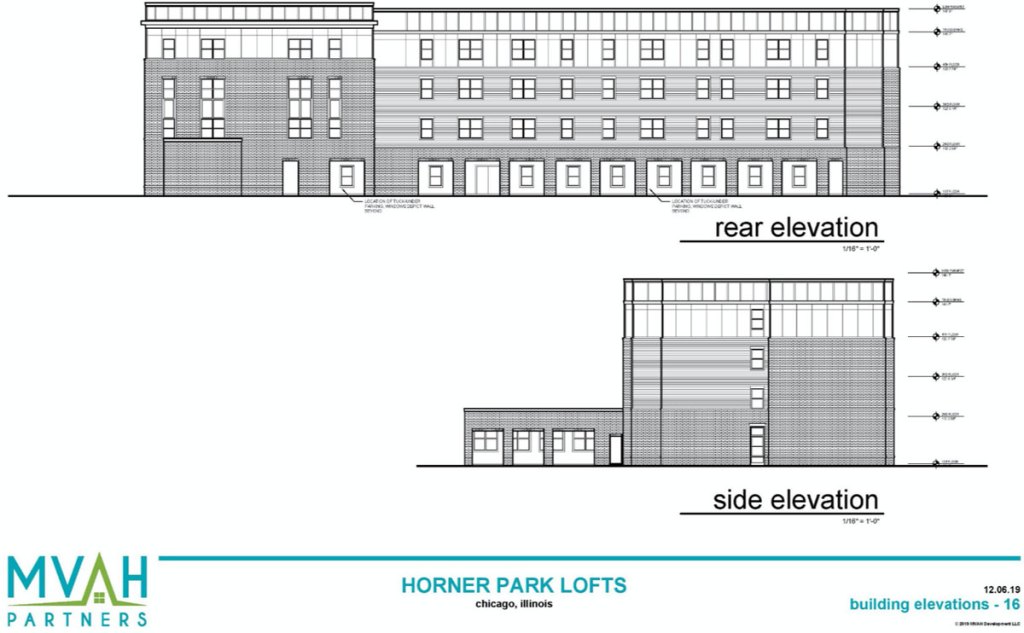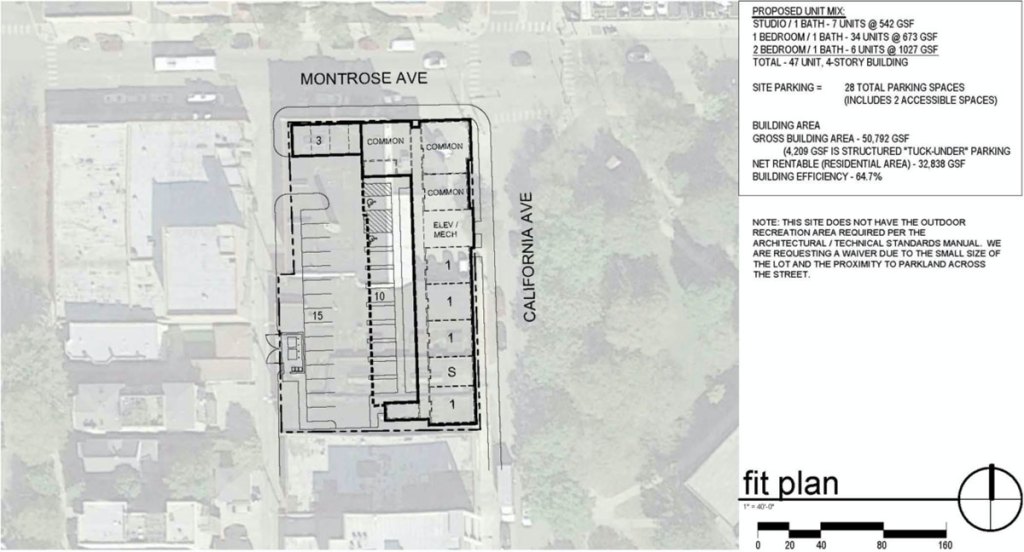 Do stories like this matter to you? Subscribe to Block Club Chicago. Every dime we make funds reporting from Chicago's neighborhoods.
Already subscribe? Click here to support Block Club with a tax-deductible donation.