NORTH CENTER — The owner of a North Center salon hopes security footage of a man who broke into her business to steal cash and wine will help lead to an arrest. 
Hair Apothecary, 1833 W. Irving Park Road, and Houston Food And Liquors, 1831 W. Irving Park Road, were broken into on Jan. 12, according to police. 
"Our camera showed that the guy was trying to break into our salon around 7:20 a.m. on [Jan. 12]," said Andrea Butler, Hair Apothecary's owner. 
Other businesses on the block also had security footage of the man attempting to break into other storefronts in the area, she said. 
"We have security footage showing the guy had actually tried to break into the convenience store next to us," Butler said. "He had been out front of the convenience store since at least 4:15 a.m. trying to get in. He was at it for a while."
The man eventually went around to the back of the building and was able to force his way inside the salon. 
"He took our salon's petty cash and some wine that we have for our guests. But that was it. He didn't take any of our equipment or products," Butler said. "It seemed like he was mostly looking for cash and a drink."
In addition to the wine and cash missing, responding officers also noticed power cords in the business had been cut. Houston Food And Liquors had also been broken into, police said. 
Going online after she filed a police report Butler saw the Facebook page for Rogers Park Social, 6920 N. Glenwood Ave., post security video from a break-in at their business this month that shows a similar looking man who broke into her salon. 
That man stole cash, alcohol and computers, according to the Facebook post.
"I looks like the same guy. I don't know if it was the same night or if it was this past weekend, but it's really weird because it looks like the same exact guy wearing the same outfit and everything," Butler said. 
The break-in at Rogers Park Social happened around 3:40 a.m. Jan. 17 after the bar closed for the night, police said.
Erik Archambeault, Rogers Park Social's owner, said the burglar broke into his bar about five minutes after his final employee left for the night.
"From the security footage the guy just waited and was very calculated. The guy seemed to know where everything was, like he scoped the place out prior to using a crowbar to smash the door open," Archambeault said.
Once inside, the man stole cash boxes, bottles of booze and a computer. He took trips with armfuls of stolen items to a waiting car in front of the business. That car had a driver and another person in the back seat who took the stolen items from the man as he made trips into the bar to steal more things, Archambeault said.
Detectives are still investigating the break-ins in North Center and Rogers Park.
"The detectives are waiting on more evidence and are not relating the Rogers Park incident at this time," said Chicago Police spokeswoman Karie James.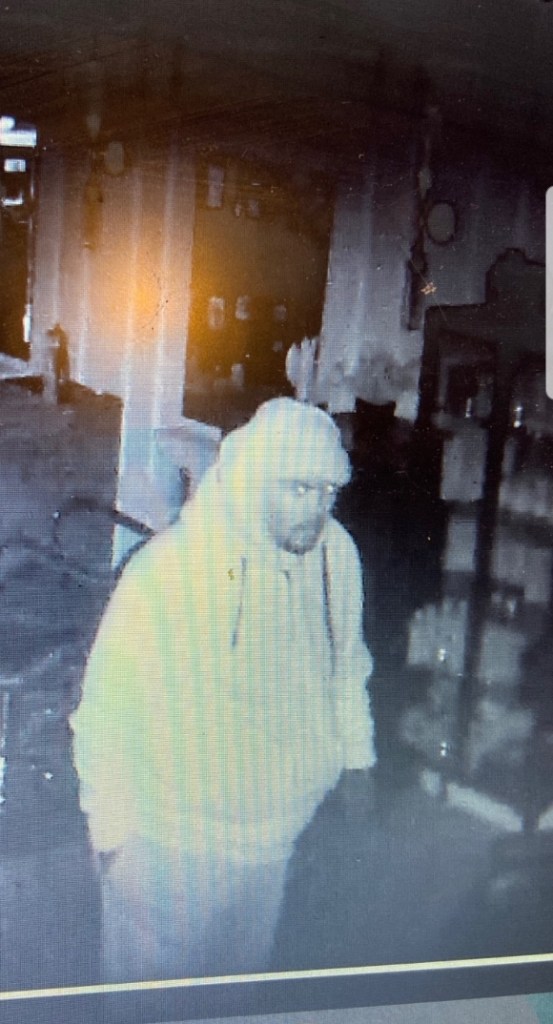 Do stories like this matter to you? Subscribe to Block Club Chicago. Every dime we make funds reporting from Chicago's neighborhoods.
Already subscribe? Click here to support Block Club with a tax-deductible donation.