HEGEWISCH — Tucked away at the southeast corner of Chicago, the working-class Hegewisch neighborhood isn't known for record stores or coffee shops — but if Kevin Beauchamp has his way, that's just what's coming to the area.
Beauchamp hopes his tentatively named Katalyst Coffee Lounge/Music Gallery at 13257 S. Baltimore Ave. will give residents a place they can listen to albums together while enjoying coffee. Beauchamp hopes to have it open by Hegewisch Fest on Aug. 1.
The concept for the cafe and store has evolved over time, reflecting Beauchamp's interests and his desire to reflect the needs of the community.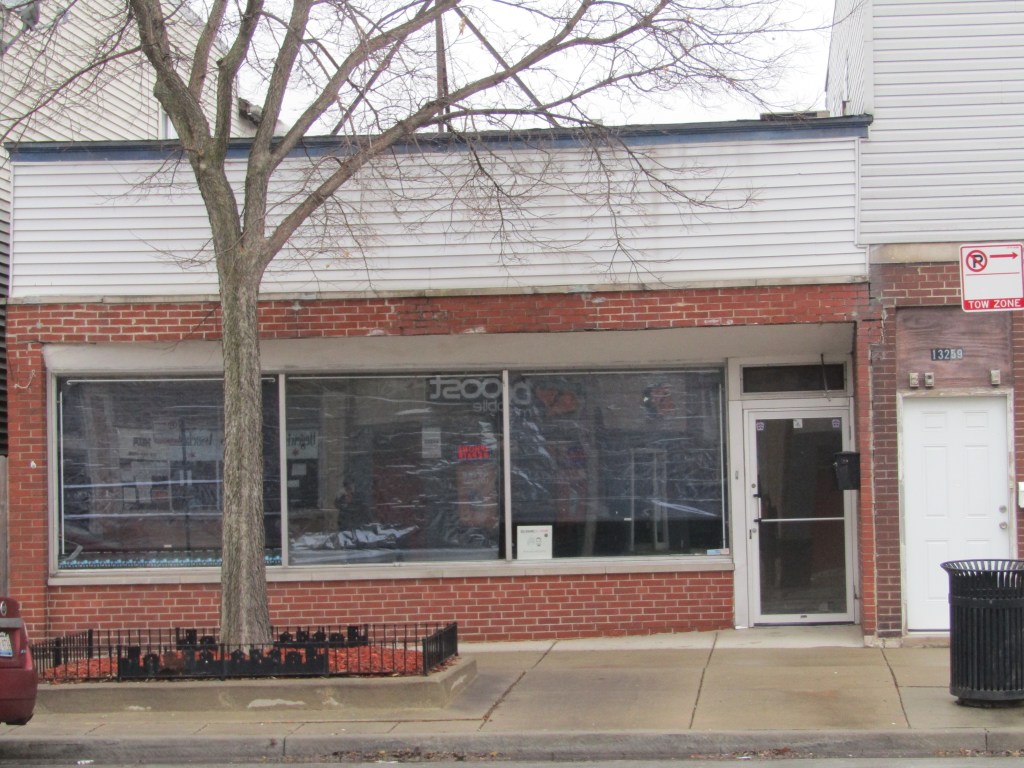 Beauchamp originally planned for a record store only, but agreed to add a coffee shop component at the urging of the Hegewisch Business Association.
Although not a Chicago native, Beauchamp grew up in the city and has lived "all over" the North and South sides. He runs the Woodlawn-based Katalyst Entertainment independent jazz and world music record label, which grew out of his experience as a house music DJ.
"I worked with a jazz group called the Art Ensemble of Chicago," he said. "I was touring on the road with them, [and] I started producing my own recordings and started developing my own label."
When Beauchamp got married and had kids, he got a job at Delta Airlines — but he never stopped producing and collecting records. In recent years, he wondered what else he could do. 
"I'll be 50 in March. … You spend a lot of your life [experiencing] things, and at some point, you say, 'What am I going to do with that stuff?'" Beauchamp said. "So I figured I would get a shop and try to do something with things that I've acquired."
From the get-go, Beauchamp wanted his shop to be more than a music store.
"Everyone is streaming on their own devices and not listening together. Playing records is a different way of consuming music," Beauchamp said. "I know enough people who are in music themselves who wouldn't mind hanging out in there, going through the library of records and [saying], 'Let's check this out, check that out.'
"And since I have a recording label, I can use that to sell records of certain types: indie, not things you can find everywhere."
Beauchamp said people will be able to come in and listen to albums that aren't for sale as well.
Beauchamp decided to bring Katalyst to Hegewisch because it fit his needs: It had a retail space he could use and an apartment he could live in. He'd been living in Kansas City but came back to Chicago to be closer to his daughters.
Hegewisch is "calm, peaceful, and I like the potential," Beauchamp said. "It seems like it's wide open for activity. It seems like almost a last frontier."
The Hegewisch Business Association has its offices directly across the street at 13256 S. Baltimore Ave. Bob Wisz, the organization's president, said the group is working to revive the Baltimore Avenue commercial corridor.
"I think that, of course, Hegewisch is a very solid neighborhood, as far as low crime, it's peaceful," Wisz said. "Unfortunately, we're a little bit forgotten, we're a little isolated and we're up against the Indiana border and we lost a lot of businesses in the last 15 years."
What Beauchamp had in mind fit with the group's vision for that intersection as an entertainment district, Wisz said.
Beauchamp said he's received plenty of support from the Hegewisch Business Association, Ald. Susan Sadlowski-Garza (10th) and local residents.
But Beauchamp has also encountered a few problems: People he was trying to partner with backed out and getting the financing has been a struggle. He recently moved to Woodlawn so he could rent out the Hegewisch apartment in hopes of making the property more of a revenue generator and thus more attractive to lenders. 
Opening a coffee shop poses its own challenges as it has more building code requirements, including adding the necessary plumbing. But Beachamp said he is determined to at least get the record store portion up and running — especially since he already has the inventory.
"I definitely have records in there, and I gotta do some kind of cosmetic [improvements], maybe just to get sound system and things like that," he said. "If I can't do the coffee element immediately, then I'll probably open a record store and at least have a place where people can come in and listen to" music.
Do stories like this matter to you? Subscribe to Block Club Chicago. Every dime we make funds reporting from Chicago's neighborhoods.
Already subscribe? Click here to support Block Club with a tax-deductible donation.