NORTH LAWNDALE — A new open mic series will give West Side artists, poets, vocalists and freestylers a chance to step on stage and into the spotlight.
West Side Wednesdays is a monthly open mic at the Martin Luther King Exhibit Center in North Lawndale. The series is backed by the powerhouse of artists and creatives behind the AMFM brand.
The collaboration grew organically from programming the brand had been doing in the area, said AMFM founder Ciera McKissick. AMFM worked with groups like the Homan Square Community Center and the School of the Art Institute at Homan Square to host events like recent music production and phototherapy workshops.
An annual three-part series in Lawndale dubbed Feast Festival was AMFM's way of mobilizing the group's creative talents to address the longstanding issue of food insecurity in the sprawling food deserts out west.
West Side Wednesdays, which will recur on the fourth Wednesday of each month at the MLK Exhibit Center, will continue as a platform for AMFM to feature West Side talent, with its event host lineup featuring William Hardiman, Mz. Taty and DJ Stepchild.
"Thinking about people's perceptions of the West Side, and xenophobia and fear that people have of going to that area, we really wanted to help dispel some of those myths because there are the great things happening on the West Side," McKissick said.
An open mic is a perfect way for artists to learn what other local creatives are working on, to get feedback on their projects and to network and collaborate with other like-minded people in the area, McKissick said. It's also a low-stakes place to get exposure while being surrounded by the love and support of friends, neighbors and creative allies.
"It's important because people need a space to come and express themselves and be free and feel creatively charged," McKissick said. "Also, it's a great opportunity for folks like me who are curators or producers to kind of source out your talent and see what people are making on the ground level."
MLK Exhibit Center Director Alexie Young said the work of an artist is often thankless, so having a consistent event where performers can validate each other is essential for elevating the creative culture out west.
"It takes a lot of courage to be any kind of artist," Young said. "I feel like we need to inspire our creative entrepreneurs. They need to know that their ideas are worth supporting, their concepts are worth exploring."
Although the stage at the MLK Exhibit Center is small, Young said the work that comes out of the venue can have a big impact. And since the gallery commemorates King's legacy, Young hopes artists who join the open mic will channel the immense history, culture and power the exhibit represents into their work.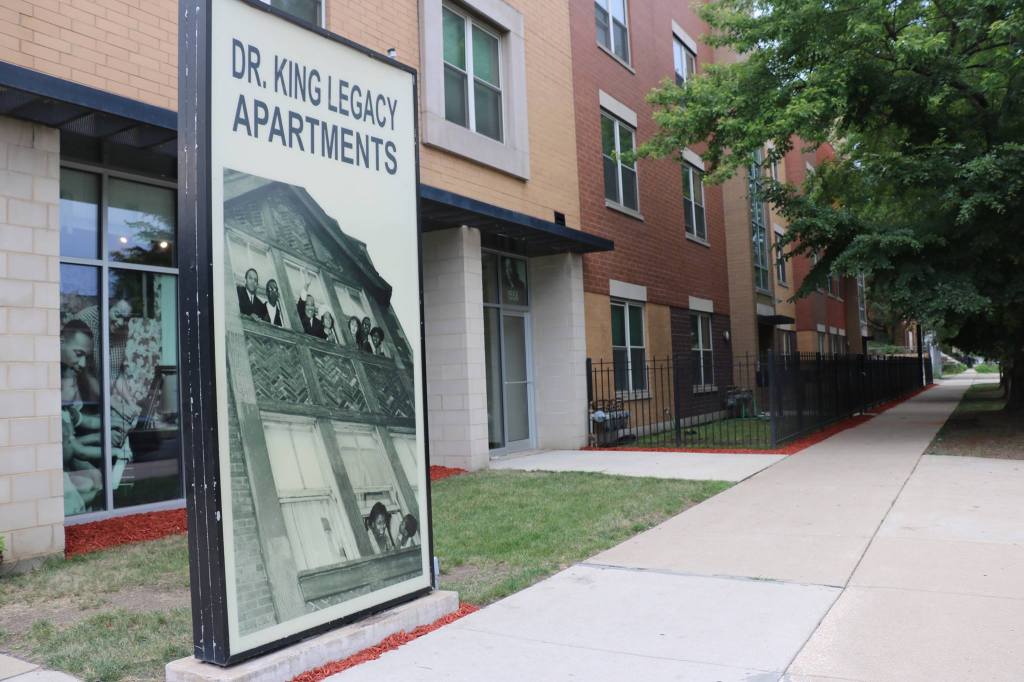 "I just don't feel that we often get the accolades that we deserve," Young said of local performers, artists, writers, poets and creative entrepreneurs. "We impact culture on a very large scale, even if it means one open mic at a time. Someone may walk into that open mic just as a spectator, just as an audience member, and may be inspired to perform the next time they come."
West Side Wednesdays launches 6 p.m. Jan. 22 at the MLK Exhibit Center, 1558 S. Hamlin Ave., and will continue the fourth Wednesday of each month.
Pascal Sabino is a Report for America corps member covering Austin, North Lawndale and Garfield Park for Block Club Chicago.
Do stories like this matter to you? Subscribe to Block Club Chicago. Every dime we make funds reporting from Chicago's neighborhoods.