BRONZEVILLE — Martin Luther King Jr. wasn't the only Civil Rights icon being honored in Chicago on Monday.
In Bronzeville, elected officials and preservationists gathered to honor Chicago civil rights activist and first Black alderman Oscar Stanton De Priest by unveiling a renovation of his former home, an apartment complex that was designated a historic landmark in 1975.
The honor came following a three month restoration of the home at 4536-4538 S. Dr. Martin Luther King Jr. Drive.
In 2012, Kimberly Echols, 56, inherited the eight-flat building from her late mother, Barbara Echols. She bought the building from De Priest's family in 1994.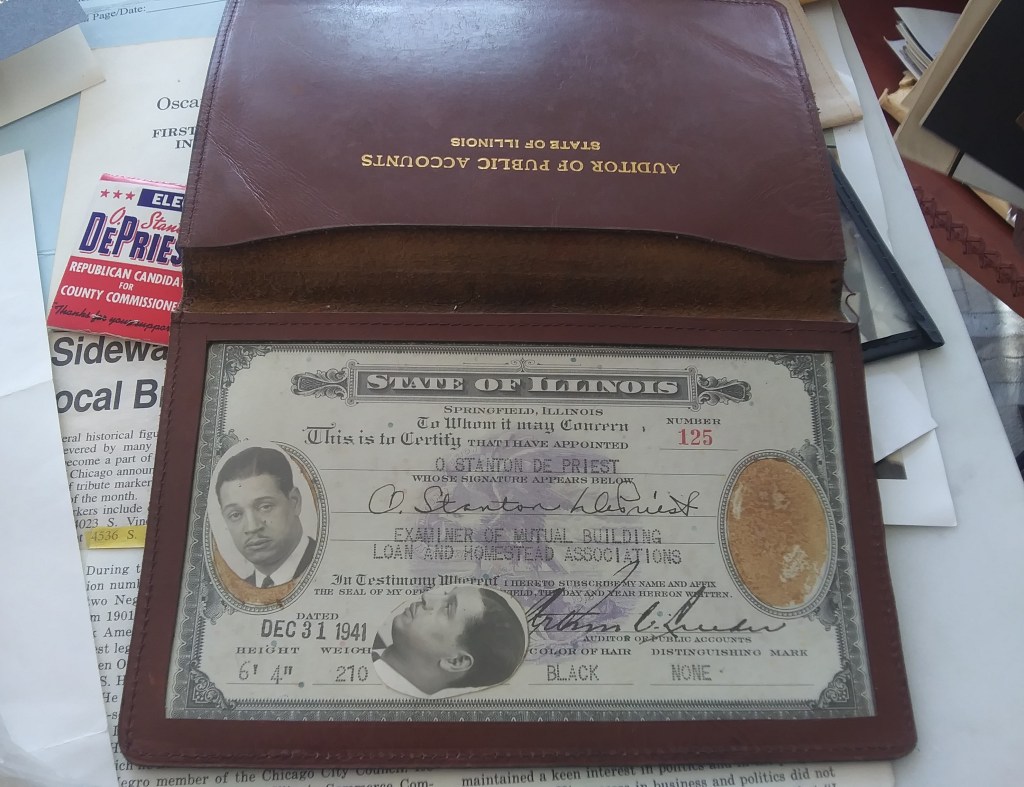 De Priest was an advocate for Civil Rights and African American equality in Chicago. Prior to becoming the city's first Black alderman in 1915, he held a seat on the Cook County Board of Commissioners. He went on to serve as the sole Black representative in Congress, introducing anti-discrimination legislation and anti-lynching bills. His amendment to keep discrimination out of federal jobs programs during the Great Depression ultimately was signed into law by President Franklin D. Roosevelt.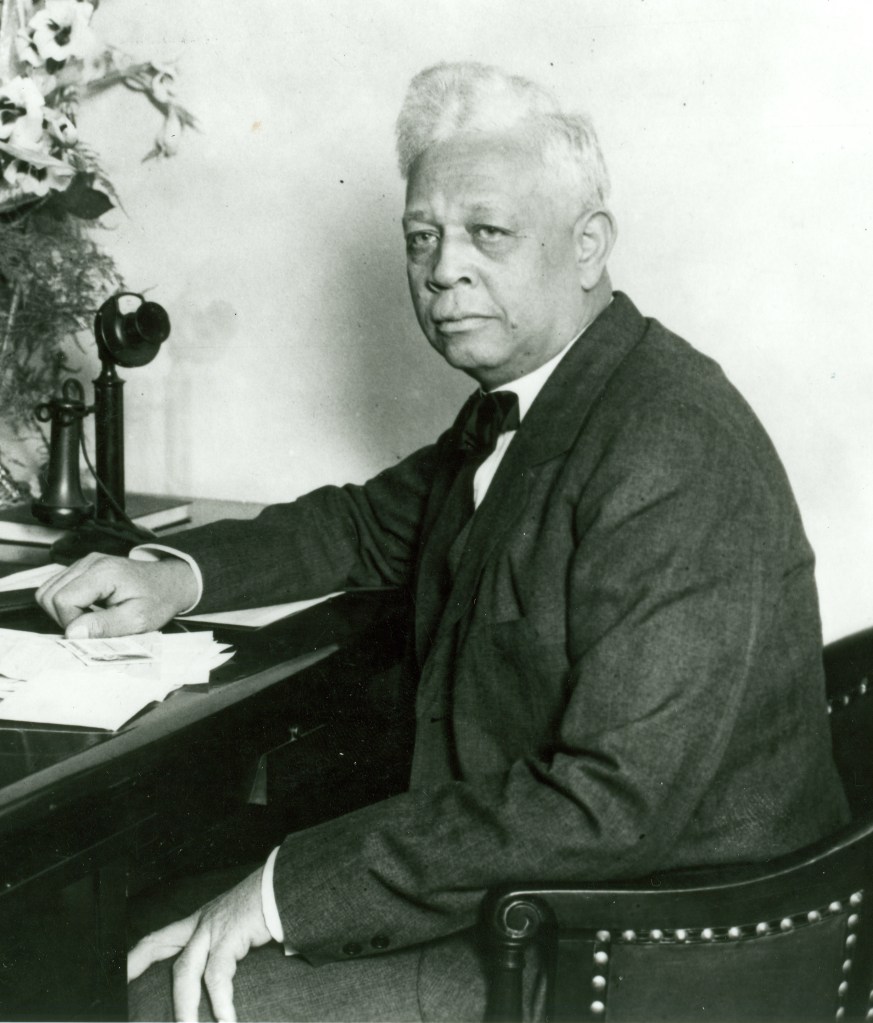 De Priest lived in the apartment building between 1929 and 1951.
Echols said she feels a great sense of responsibility to preserve the property, which was designated a national landmark in 1975.
She said her late mother urged her to care for the property.
Bronzeville homeowner Valencia Hardy, 70, agreed.
Hardy is with Housing Bronzeville, an organization dedicated to preserving affordable housing in the historically Black middle-class neighborhood.
"Housing costs are extremely high," Hardy said. "Homes in Bronzeville are being sold for half a million and up. Bronzeville The Black Metropolis is a historically Black area, but historical spaces are being demolished by new developers."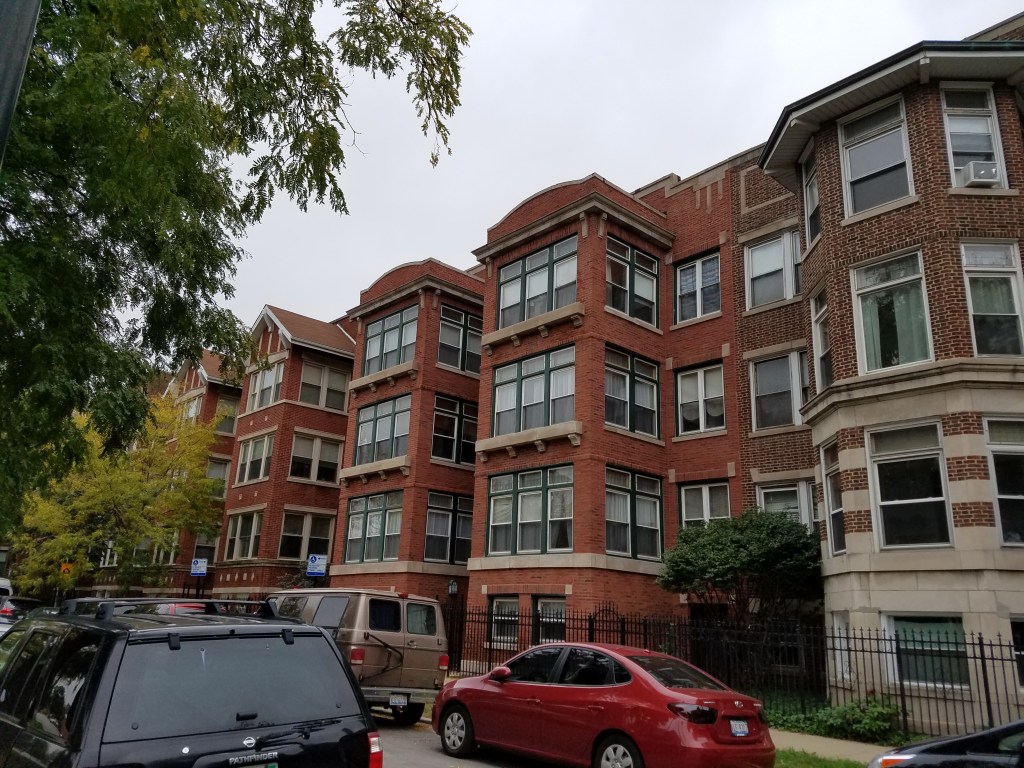 The restoration was made possible by a grant to Landmarks Illinois from the National Park Service's African American Civil Rights Grant Program. The $250,000 grant allowed for "essential roof and masonry repairs," Landmarks Illinois said in a statement.
"Though it was Landmarks' first time ever applying for a federal grant, we were glad to be a part of the project," said Suzanne Germann, director of Grants and Easements at Landmarks Illinois. "Kimberly Echols' dedication to the property is significant. We worked together every step of the way."
The De Priest Building was selected as one of 39 projects nationwide chosen for the first-ever round of grant funding through the National Park Service's African American Civil Rights Grant Program.
The restoration of the house further strengthens Black pride in Bronzeville, Hardy said.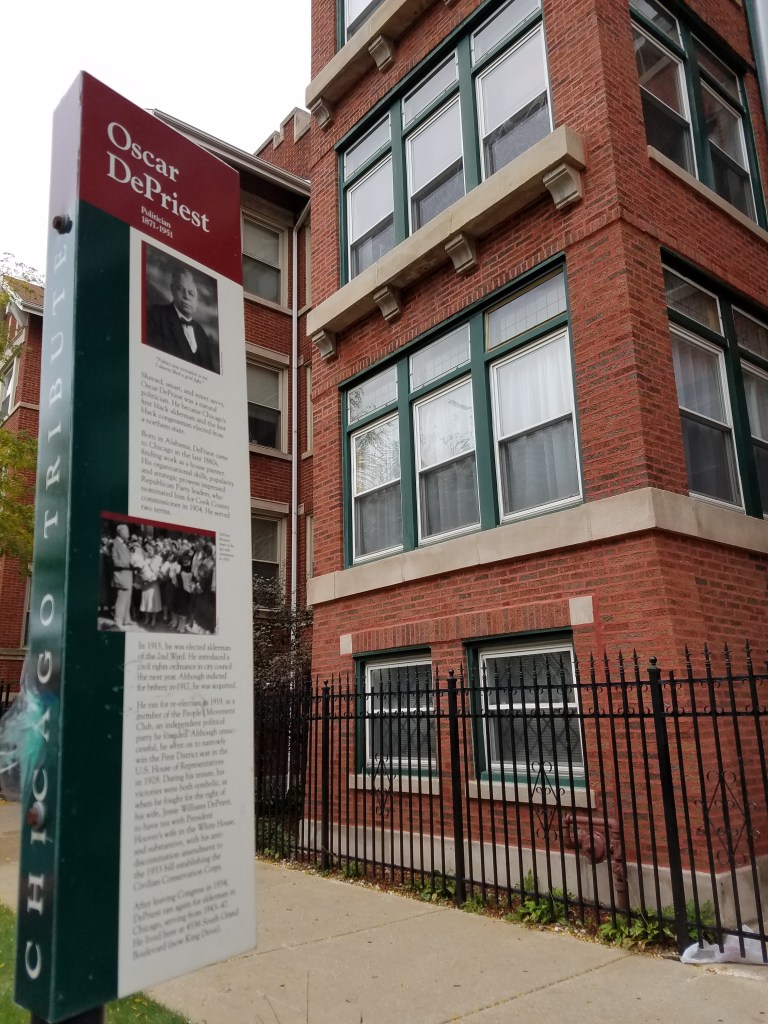 "I didn't know that Chicago's first Black alderman lived in Bronzeville," she said. "But now since it's a historical site, the community can gleam proudly and treasure the site."
Ahead of the ribbon-cutting ceremony Monday morning, U.S. Rep. Danny Davis said De Priest "helped to set into motion the agenda for African American equality which continues, unfinished, to this day."
Hardy said she hopes the investment in De Priest's former home is just the beginning of a broader investment in the preservation of Bronzeville.
"The entire Bronzeville area should be marked a protected historical area to prevent further demolition of historically Black sites," she said.
Do stories like this matter to you? Subscribe to Block Club Chicago. Every dime we make funds reporting from Chicago's neighborhoods.
Already subscribe? Click here to support Block Club with a tax-deductible donation