HUMBOLDT PARK — After months of fighting to keep their building affordable, residents of a Section 8 building on Division Street at California Avenue gathered Thursday evening to celebrate victory.
The landlord of the 26-unit building at 2815-2821 W. Division St., Amir Syed, has decided to renew his Section 8 contract rather than quit the rental assistance program as he planned to do.
That's according to the residents, their supporters and the residents' lawyer Emily Coffey with the Shriver Center on Poverty Law. Attempts to reach Syed were unsuccessful.
According to Coffey, the residents received a letter from Syed earlier this month detailing his intent to renew the Section 8 contract. Coffey said the letter is a legally binding document and Syed is now required to renew for one year, but that she expects him to enter into a 5-year contract, though no contract has been formalized yet.
The building itself is tied to the Section 8 project-based voucher program. Last April, the residents learned of Syed's plans to drop that designation and make it a market-rate building housing Section 8 voucher holders.
RELATED: Under Threat Of Displacement, Humboldt Park Tenants Fight To Keep Section 8 Building Affordable
The change would've put the onus on residents, many of them elderly and Spanish-speaking, to apply for a voucher, and there was a concern that if someone wasn't savvy enough to complete the process successfully, they would've been looking at a rent hike that would've forced them to move.

Residents teamed up with the local housing groups Jane Addams Senior Caucus and Grassroots Illinois Action and formed the Division Street Rehab Tenant Association to fight Syed's decision.
They also invoked a state law called the Illinois Federally Assisted Housing Preservation Act. The law gives tenants the power to buy a building in partnership with a developer with the goal of keeping a building affordable.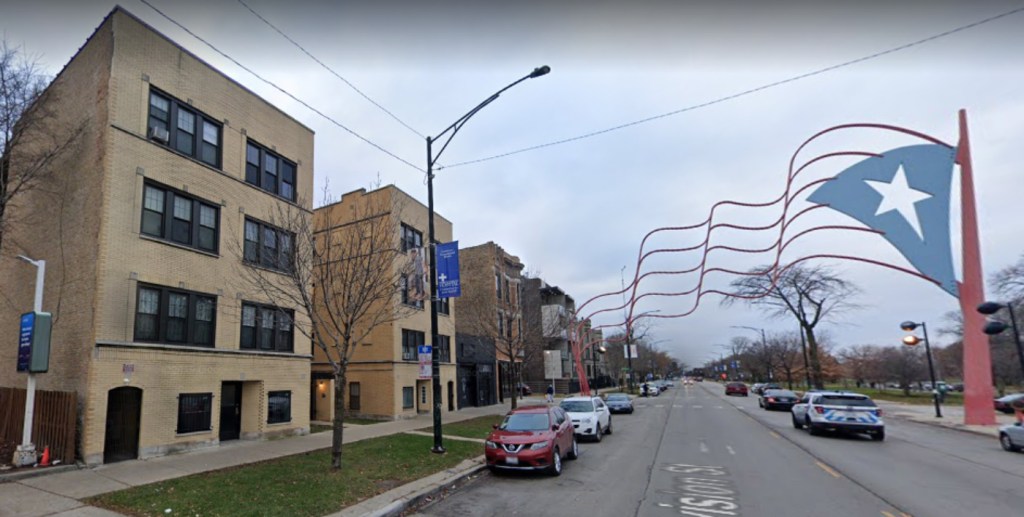 Coffey said the residents had teamed up with local affordable housing developer Hispanic Housing Development Corp. and were on the path to buying the building but stopped pursuing that option when Syed gave his intent to renew the Section 8 contract.
"This is a great outcome," Coffey said. "There's a huge loss of affordable subsidized stock across the country, especially in gentrifying communities, and so anytime we save affordable housing, it's a reason to celebrate."
About 10 residents and their supporters, including members of the housing group Grassroots Illinois Action, gathered Thursday evening at State Rep. Delia Ramirez's (D-Chicago) office at 2448 W. Division St. for a victory party.
As Puerto Rican music played over the speakers, people mingled over plates of El Paisano Tacos before 10-year building resident Andriana Vera gave remarks.
"Throughout the summer months, the tenant association held meetings, press conferences and interviews with affordable housing developers interested in keeping our building affordable," Vera said.
Vera said Syed "definitely felt the pressure," which is why he ended up renewing the contract, adding, "This is a victory for 2815 West Division."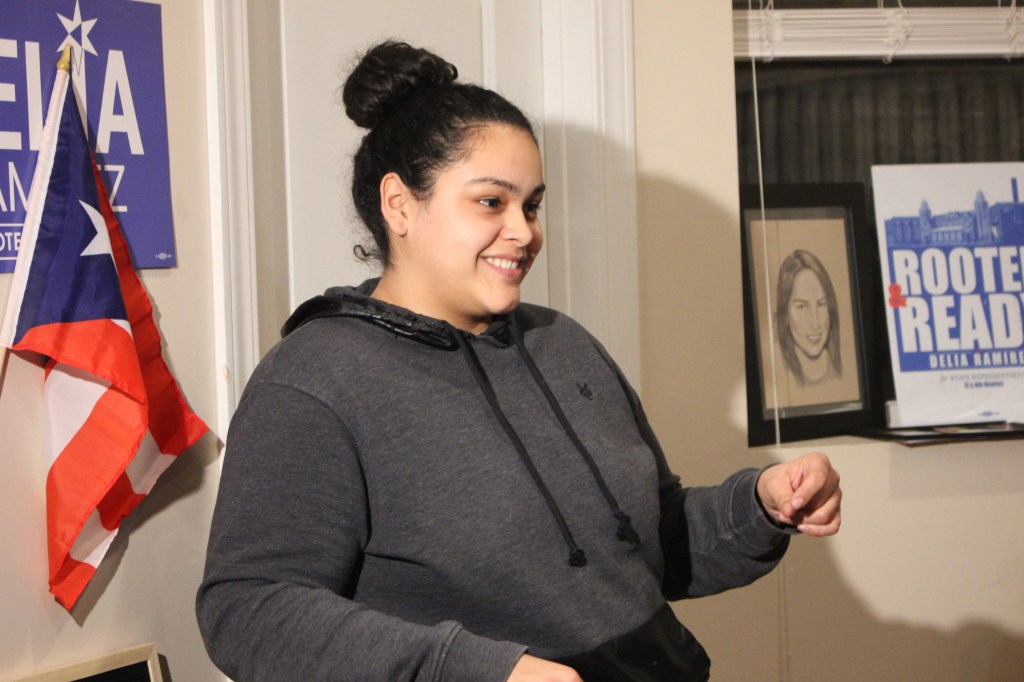 After dinner, everyone played a lively game of Lotería, or Mexican bingo.
As her neighbors shouted in excitement, Ada Rivera, a four-year resident of the building, told Block Club she feared she'd become homeless again if Syed had followed through on his plan to quit the rental assistance program. Rivera, 57, lived in a homeless shelter in New York City for two years before moving to Chicago.
Rivera, who is originally from Puerto Rico, said her Division Street apartment is ideal, not only because it's close to the neighborhood's namesake park and other amenities like a gym and a laundromat, but because it makes her feel connected to her Puerto Rican roots.
Another resident of the building, Sonia Valdes, 58, said she was also greatly relieved to find out that her building would stay affordable.
Like Rivera, Valdes is originally from Puerto Rico. She moved from the island to Humboldt Park 21 years ago.
Valdes said she loves her apartment — and her neighborhood — and has no plans to leave.
"Everyday I smile because I see my flag," Valdes said, referring to the steel Puerto Rican flags that bookend the stretch of Division Street known as Paseo Boricua.
Do stories like this matter to you? Subscribe to Block Club Chicago. Every dime we make funds reporting from Chicago's neighborhoods.
Already subscribe? Click here to support Block Club with a tax-deductible donation.