ENGLEWOOD — Mentor Elijah Maxey remembers the quiet, determined young man who walked through the doors of St. Sabina Church two years ago, the young man whose life was cut short on a cold Wednesday night.
Emoni Atomah, 23, was shot in the chest as he stood outside of the church in the 1200 block of West 78th Place, officials said. The shooting happened around 11:30 p.m., just hours after an anti-violence march at the parish.
Atomah was a mentee at Strong Futures, a violence prevention program that helps young adults get their lives back on track. After a few bumps on the road, he showed up to Sabina ready to show his parents that he could take care of himself.
"He came in palms up. He was a very humble kid," recalled Maxey, who worked with Atomah as a coach and mentor. "He felt that he needed a strong presence to help motivate him, to get him to that next level."
Maxey made him a promise: If Atomah stayed the course with him for the next six to nine months, he'd help the young man get to that next level.
When Atomah graduated from the program last July, he was ready. With help from Strong Futures and money saved from his job at a car wash, the Hyde Park Academy High School grad moved into a place of his own, right across the street from St. Sabina. He'd recently been accepted into a welding program and was set to start next week.
Maxey was thrilled to see the young man finally coming into his own.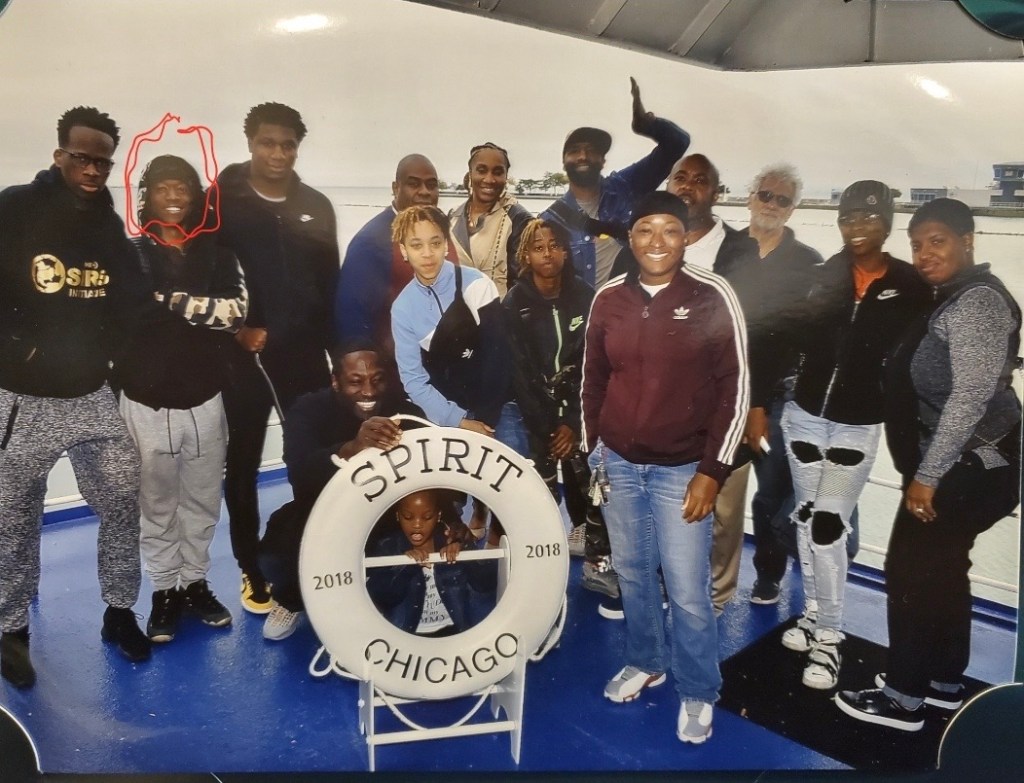 "Emoni was one of those guys that literally came to see me every day. He always answered his phone, always let me know what he was doing. He was going to numerous hiring events," Maxey said. "He was really hungry to become successful."
Maxey made it a point to always ask about Atomah's father, with whom Atomah remained close. He even spoke to him Wednesday outside of church.
"I pull up to the office around 11 after running some errands, and as I was getting out the car, I see him walking down the alley with some Popeye's. He knows how I am about fried foods and stuff, so I was just joking with him like, 'You eat that stuff?' He laughed and said 'Man, I was real hungry.'"
Atomah walked with him to the office, assuring his mentor that he was good, despite calling off work. Before the two parted ways, Maxey reminded the young man that he was one call away.
"That was the last time I talked to him," Maxey said.
News of Atomah's death hit the community hard. Thursday morning, Father Michael Pfleger announced a $5,000 reward for anyone willing to come forward with information about the murder.
"We were devastated. He was such a positive member of our program," said Strong Futures Program Manager Tom Bosley. "A lot of times, you have this narrative of an individual where they sound bad, but this kid was a positive individual. He might have had some minor missteps in his past, but he had turned a corner. He was definitely headed to a better life."
Details surrounding the shooting were scarce Thursday.
Police said Atomah had flagged down a passing car after being shot, and the driver took him to 78th Street and Racine Avenue where police put him in their car and took him to University of Chicago Hospital.
He was pronounced dead at the hospital.
Officers are reviewing camera footage around the church, but no one was in custody. Those with information about the shooting can contact Area South Detectives at 312-747-8271 or Saint Sabina Church ay 773-483-4300.