EDITOR'S NOTE: This story has been updated to reflect that the planned work this weekend has been postponed.
EDGEWATER — The closures of Edgewater area Red Line stations, once scheduled for this weekend, have been postponed.
The Bryn Mawr, Thorndale and Granville Red Line stations in Edgewater were to close for the weekend beginning Friday and then be closed each weekend for six consecutive weeks, according to an email Ald. Harry Osterman (48th) sent to residents.
But this weekend's work has been temporarily postponed by the contractor.
The three stations were to close at 10 p.m. Friday and remain closed until 4 a.m. Monday, according to Osterman's office. Service will resume during the week.
During the closures, CTA will operate a bus shuttle that uses Broadway and makes regular stops at Bryn Mawr, Thorndale and Granville.
The closures are required as part of the CTA's $2 billion Red Purple Modernization project, which seeks to untangle the Red, Purple and Brown line tracks in Lakeview and replace old stations in Edgewater and elsewhere.
The station closures are needed so crews can construct a new retention system, according to the CTA. Street and alley closures, as well as parking restrictions, will also be in place in Edgewater. For more information on closures, click here.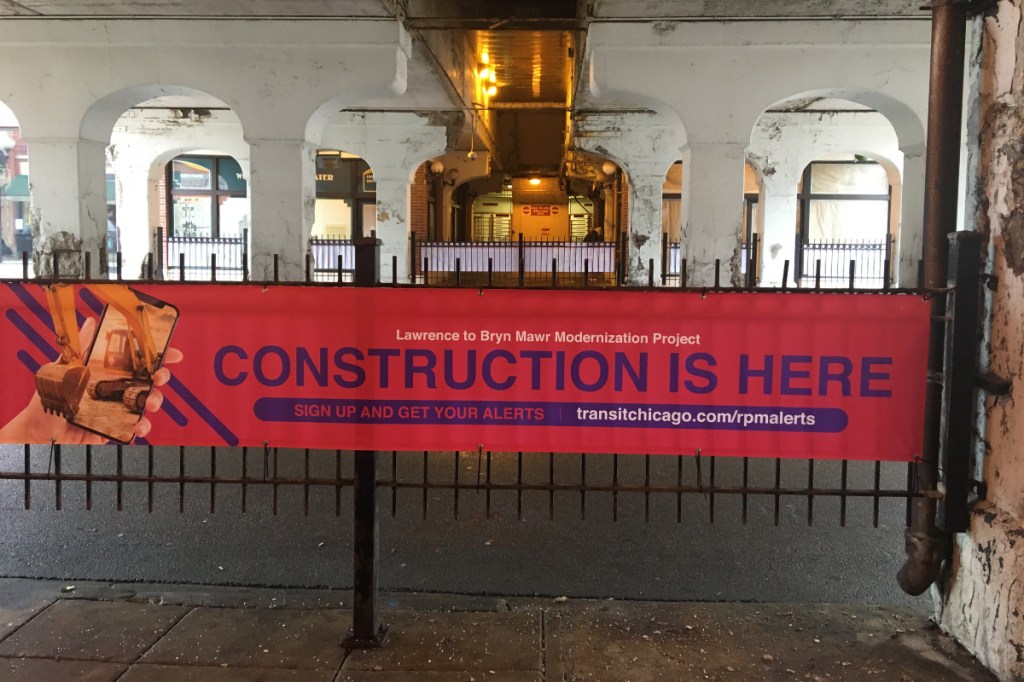 Work on the largest capital-improvement project in the CTA's history ramped up late last year. Briefly in December, northbound Red Line trains ran express between Wilson and Howard as crews began to prep for the massive modernization effort.
Recently, crews for the CTA began drilling 70-foot-deep holes in Lakeview to make way for the planned Belmont Overpass. The overpass will untangle the Brown Line from the Red and Purple lines.
As part of the project, the stations at Lawrence, Argyle, Berwyn and Bryn Mawr will be rebuilt, featuring broader platforms, better lighting and better accessibility.
Work on the station reconstruction is slated to begin late this year or early next year, according to the CTA. Temporary stations at Argyle and Bryn Mawr will be open during construction.
The years-long shutdown of Far North Side stations are predicted to hit nearby business hard, but Osterman and other city officials are working to make sure they are disrupted as little as possible. Next week, Osterman and the office of Business Affairs and Consumer Protection will host meetings for businesses to learn more about the CTA project and ways to mitigate its impacts.
Do stories like this matter to you? Subscribe to Block Club Chicago. Every dime we make funds reporting from Chicago's neighborhoods.