Get more in-depth, daily coverage of Chicago politics at The Daily Line.
DOWNTOWN — Related Midwest's 43-story apartment tower in Fulton Market is one step closer to becoming the city's tallest building west of Halsted Street, after receiving key city approval.
On Tuesday, the Committee on Zoning approved Related Midwest and Tucker Development's proposed 495-foot tower at 906 W. Randolph St.  
As part of the plan, developers will add 300 apartments, 60 of which will be affordable on-site units. The building will also include 75 parking spaces and ground-floor retail.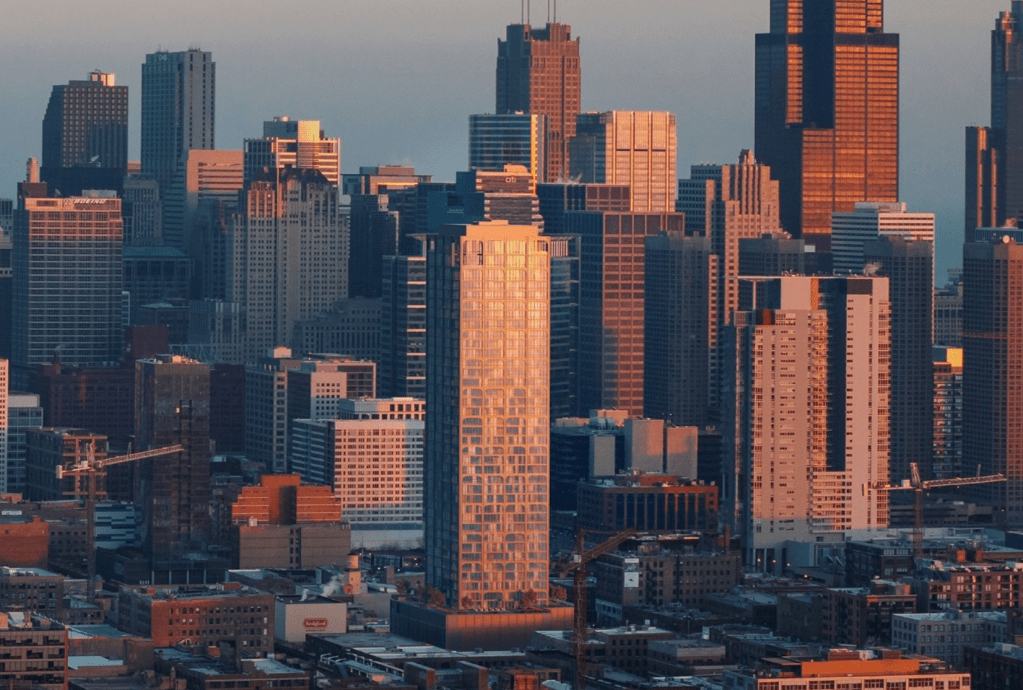 Related Midwest is also behind another massive project at 725 W. Randolph St., which comprises a 550 feet, 48-story Equinox hotel-apartment building and a 15-story office building. 
The Committee on Zoning vote comes one month after the project was approved by the Plan Commission.
Following the December meeting, Ald. Walter Burnett Jr. (27th) said the project won his support after the developers agreed to add 60 affordable units on site.
The proposed skyscraper has gotten smaller since it was first pitched.
In 2017, Related Midwest and Tucker Development asked the city to build a 51-story skyscraper with 300 condo units, 220 parking spots, and commercial space. 
The building, designed by New York-based architect Morris Adjmi, was to rise 570 feet, but neighbors opposed that size.
Related: Fulton Market Tower Plan, Cut From 51 Stories To 36, Gets West Loop Chamber Support
In a letter to Burnett Jr. (27th), the Neighbors of the West Loop argued the building would set new height standards for the neighborhood. The group argued that it "would be the tallest (existing or proposed) West Loop structure west of Halsted by a factor of three … too tall, with too much density."
After revisions were shown to the community, Neighbors of the West Loop maintained its opposition to the project. In a letter to the alderman, the group said the 43-story would bring the same proposed density and put the building's height at "odds with the majority of the building  community, including nearby business owners."
But following the changes, The West Loop's Chamber of Commerce West Central Association threw its support behind the project last summer. 
If approved by City Council, developers would pay $4.8 million into the city's Neighborhood Opportunity Fund in exchange for that added density.