HUMBOLDT PARK — The city's Committee on Zoning, Landmarks and Building Standards on Tuesday approved a plan that would convert the shuttered Von Humboldt Elementary School, vacant since the mass school closings, into an apartment complex.
The development proposal, drawn up by Newark, N.J.-based developer RBH Group, is now one step from final approval. It still needs approval from the full City Council.
Commissioners on Tuesday approved the latest plan: An 107-unit apartment complex and five townhomes geared toward teachers. Of the 107 apartments, 52 of them would be reserved as affordable units, including 25 units earmarked for tenants earning less than 50 percent of Area Median Income.
RBH Group has been trying since 2016 to convert the shuttered school at 2620 W. Hirsch St. into an apartment complex. Ald. Daniel La Spata (1st) twice asked the city's Plan Commission not to consider the proposal, saying it needed more work.
"There is a lot of concern about whether it would help people being priced out of the community," La Spata previously told The Daily Line.
The developer has since won La Spata's support after reserving more of the apartments as affordable housing.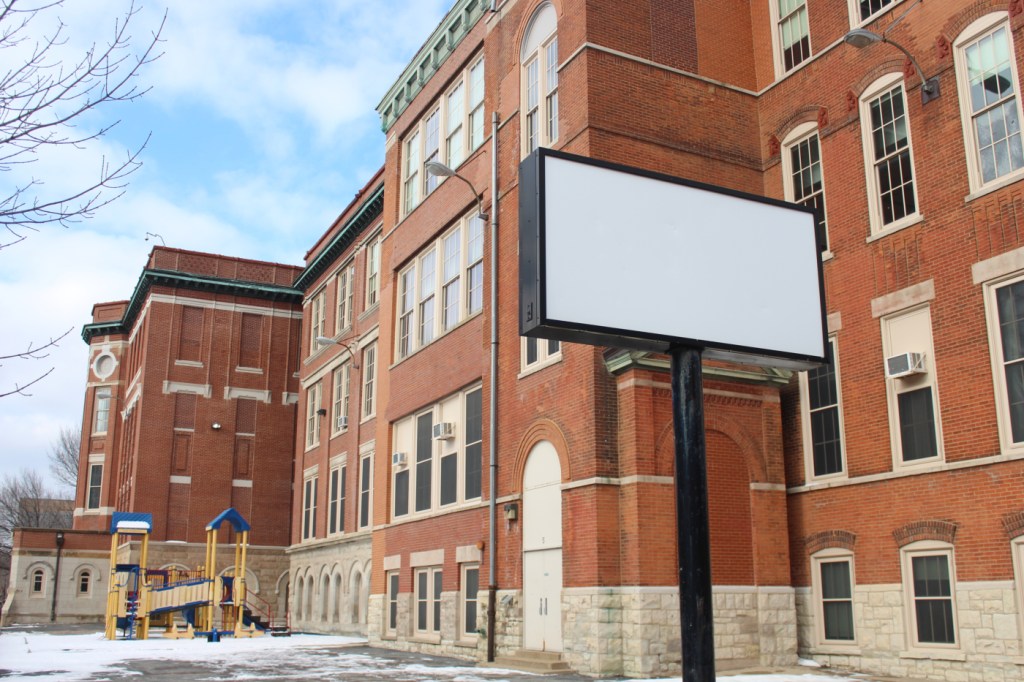 The Humboldt Park project is modeled after an existing RBH Group development in downtown Newark, New Jersey — also called "Teachers Village," which is made up of three charter schools, a daycare center, apartments and retail.
The goal, the developer has said, is to create a mixed-use community where teachers can live, eat, shop and take classes.
Chicago Public Schools closed Von Humboldt in 2013 in what has become known as the largest mass school closure in the country's modern history.
The original Von Humboldt building was constructed in the 1880s, according to local historians, Julia S. Bachrach and Elizabeth A. Patterson, and preservation architect Bill Latoza, who wrote a blog on the history of Chicago school buildings.  It was designed by John J. Flanders, the district's official architect at the time, the historians wrote.
In 1895, the school board allowed for the construction of a second building, which was designed by  W. August Fiedler, according to the blog. The architect also designed Yates Elementary School. Overcrowding at Von Humboldt prompted the construction of another addition in 1921 — this one by architect Arthur Hussander.
Do stories like this matter to you? Subscribe to Block Club Chicago. Every dime we make funds reporting from Chicago's neighborhoods.
Already subscribe? You can make a tax-deductible donation to support our nonprofit newsroom here.