ANDERSONVILLE — On Jan. 27, Cornel Ladan, Jr., will have owned Cas Hardware for exactly 41 years.
Ladan, 75, will celebrate the milestone by retiring a few weeks later, marking the end of the mom-and-pop hardware store's decades-long run as a fixture of the Clark Street business community.
A young immigrant from Yugoslavia, Ladan bought Cas Hardware in 1979 — nine years after he first came to America with his family.
Since then, Ladan — who goes by Junior — has been at the front counter of the hardware store at 5305 N. Clark St. nearly every day for four decades. Ladan and his wife, Aurelia, tended to the business six days a week, and enlisted the help of their children at young ages.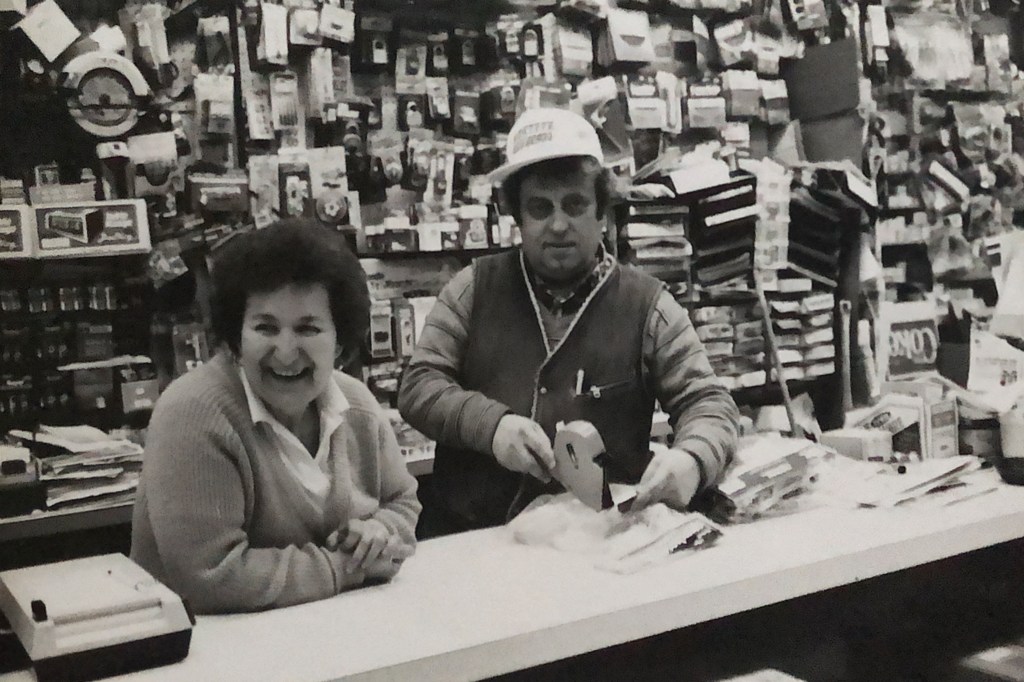 Cas Hardware has actually been open since 1954, and has not been on Clark Street for all of that time. Ladan bought the business because he liked the location and he was a good handyman who might be able to help out neighbors and nearby businesses, he said.
"This was my busy street," Ladan said of Clark Street. "I would ride my bike down it, look at the businesses. I knew the owner (of Cas Hardware). One day he said, 'You should buy it.'"
From his perch in his small storefront, Ladan has seen a lot of change come to Clark Street. From the dingy days in the late 70s to the immaculately streetscaped corridor that's seen today, Clark Street has improved over the years, Ladan said.
"In the beginning, it was dirty," he said. "Then they started to fix it in the 80s. They cleaned up the neighborhood. People like to come here, and they come from all around the globe."
Ladan is a living Clark Street historian, and can rattle off the names of businesses that have come and gone from storefronts on the commercial corridor. Across the street from Cas Hardware was a restaurant called Chicken Unlimited, which is now a Starbucks. The longtime home of Erickson Jewelers is now occupied by Potbelly.
The proliferation of national brands along Clark Street hasn't been what's hurt the area's small businesses. Instead, it's a combination of nearby big box retailers and escalating Chicago property taxes, Ladan said.
"(In the 1980s) things were moving, because there was no Menard's or Home Depot," Ladan said. "They came in and killed the small businesses. Now, you can't pay your taxes and make money."
Cas Hardware will close at the end of February, giving the Ladans some time to sell off additional inventory, which is heavily discounted. When it does close, the hardware store will be the third Clark Street business to close in as many months.
Upscale restaurant Stone Fox closed its doors in December, and Andersonville Brewing had a final goodbye party on New Year's Eve. Despite the recent closings, Andersonville's Clark Street still has the foot traffic and curb appeal to remain a successful small-shopping corridor, Ladan said.
"It will be OK," he said. "People are still coming here. Saturdays, you can't even get on the sidewalk. It's nice to see."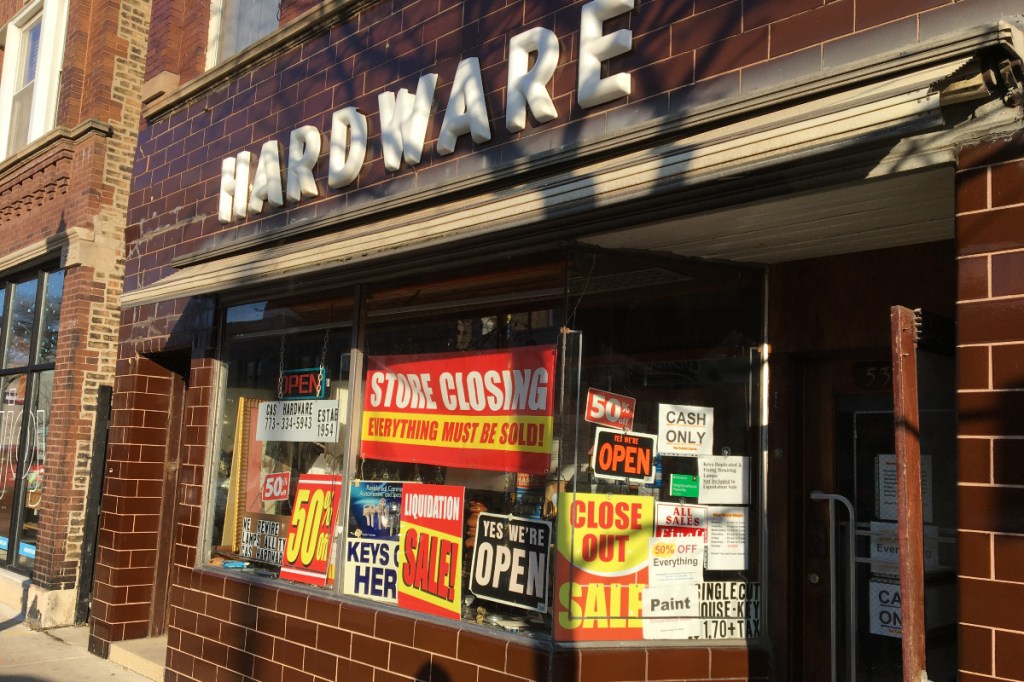 Though Cas Hardware will be closing, Ladan will continue to handle some of his hardware-adjacent initiatives. Ladan, who took up lamp repair about six years ago, will continue to do so for his clients. He will also work with antique shops in the area, helping to fix up old items.
"It's hard to leave all this," Ladan said. "You meet people from different parts of the city, different states and all over the world. It's unbelievable how you meet so many people."
As he was recounting that story, a longtime customer joked that Ladan wouldn't really retire.
"Oh, sit down. You're not going anywhere," the customer said.
"I have been coming here since I was a kid," the man said. "It's been great having it here."
Ladan considered the man's comments, then looked down at the three lamps splayed out in front of him in various stages of disrepair.
"Yes," Ladan said. "Look at all this work to do!"
Do stories like this matter to you? Subscribe to Block Club Chicago. Every dime we make funds reporting from Chicago's neighborhoods.
Already subscribe? You can make a tax-deductible donation to support our nonprofit newsroom here.