HYDE PARK — Art and advocacy have always been linked for Faheem Majeed, particularly when it comes to advocating for the South Side Community Arts Center, where he was once the executive director.
"When I came to Chicago around 2003, the South Side Community Arts Center was a space I was encouraged to go to," Majeed said. The center "had an incredible impact on my practice. As my networks have shifted, my responsibility to that space is to always carry that banner with me."
Using a $50,000 award from the Joyce Foundation, the South Shore artist aims to shine a light on the importance of the Community Arts Center on 3831 S. Michigan Ave. — with an exhibition at the more well-known Hyde Park Arts Center.
The exhibition, set to debut in August, will be his first solo show at the Hyde Park center, 5020 S. Cornell Ave. The centerpiece will be a charcoal rubbing of the South Side Community Arts Center's facade.
"While I'm doing these graphite and charcoal rubbings of space and place … I'm questioning what will happen when [the spaces] are removed," Majeed said. "It's kind of like photography; you get a snapshot and 100 or 200 years from now, that's the only remnant."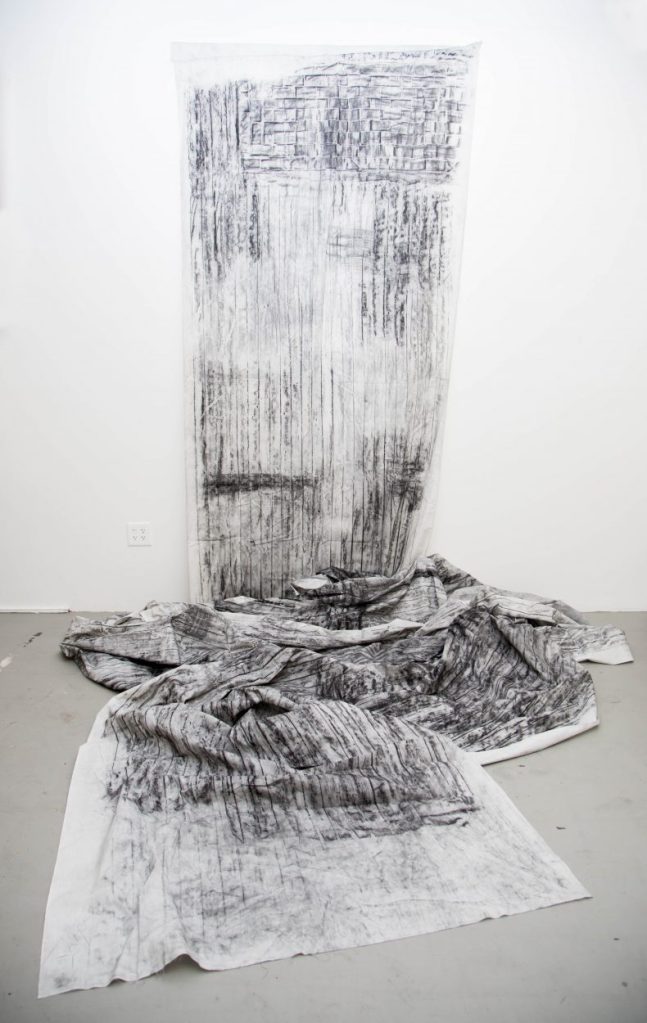 In addition to displaying the "monumental" rubbing, the exhibition will feature teen artists, a performance piece by The Seldoms dance company and public programming to help South Side artists connect with each other.
People are often curious why a celebration of the South Side Community Arts Center will be held at the Hyde Park Arts Center, Majeed said.
"There are a lot of correlations between the institutions," he said. "One's in Hyde Park, one's in Bronzeville, and they were founded around the same time. Artists in both institutions were neighbors."
The South Side Community Arts Center opened in 1941 through the Depression-era Works Progress Administration's arts program, and is the only art center from that program still in existence.
Legendary artist and writer Margaret Burroughs was a co-founder, leading the $8,000 fundraising effort to buy the building at 3831 S. Michigan Ave.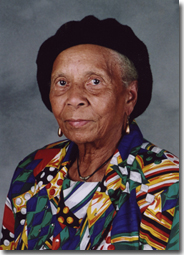 Majeed said Burroughs maintained "very close ties" with the center until her death in 2010. When he was executive director, they'd would discuss issues of legacy and art whenever she visited the center or needed a ride to one of her various responsibilities, he said.
"She would still come to board meetings in her nineties. That was her place; I was just its caretaker," Majeed said. "When Dr. Burroughs came in, it was like seeing a rockstar come in."
Much as it was during Burrough's lifetime, the center "is an institution that — like a lot of smaller Black institutions — doesn't have the luxury of being one thing" to its members and neighbors, Majeed said.
These essential spaces for people of color are "often underfunded and undersupported," he said. "It rests on the backs of so many community members who do the heavy lifting; that's the only reason it's survived."
That's what inspires his latest project: A desire to publicize and honor the South Side Community Arts Center, in hopes of lightening the load on those who already support it.
"Because of the lack of funding, some are greatly protective of it, while other people don't even know about it," Majeed said. "If I don't [talk about it], who's going to? It plants seeds for other things to happen in the future."
Though the arts center is "highly valued" by South Siders, projects like Majeed's are necessary to broadcast its importance to the art world's "power-holders and funders," Hyde Park Arts Center executive director Kate Lorenz said.
"We all know our city is highly segregated, and often culturally specific institutions — by and for people of color — haven't had the same value historically … This is a chance to discuss that," Lorenz said. "We're honored and excited to be working with Faheem on this scale. The Joyce Award is a huge validation of him and his work."
Do stories like this matter to you? Subscribe to Block Club Chicago. Every dime we make funds reporting from Chicago's neighborhoods.
Already subscribe? You can make a tax-deductible donation to support our nonprofit newsroom here.