GARFIELD PARK — No matter where the Jerk Taco Man goes, a loyal and hungry crowd is sure to follow.
He's bounced all over town selling his jerk tacos, at one point early on setting up shop in the back of his wife's hair salon at Pulaski Road and Wilcox Street.
The Taco Man, Julius Thomas, opened his own restaurant in Garfield Park in 2014 and built a fanbase before opening a South Side location at 7723 S. State St. two years later.
But the Garfield Park Jamaican jerk shack was eventually shuttered in 2018, leaving West Siders without their beloved smoked-and-saucy hot Mexican-Caribbean fusion.
Now Thomas is planning the grand reopening of the Jerk Taco Man at its original location, 4001 W. Jackson Blvd., two years after its closure, returning the local favorite back to its West Side roots.
The restaurant will open at 10 a.m. Jan. 20, and Thomas will offer the first 100 customers a secret gift alongside their orders curated by Thomas' wife, Nakeisha Williams, who will be operating the West Side location.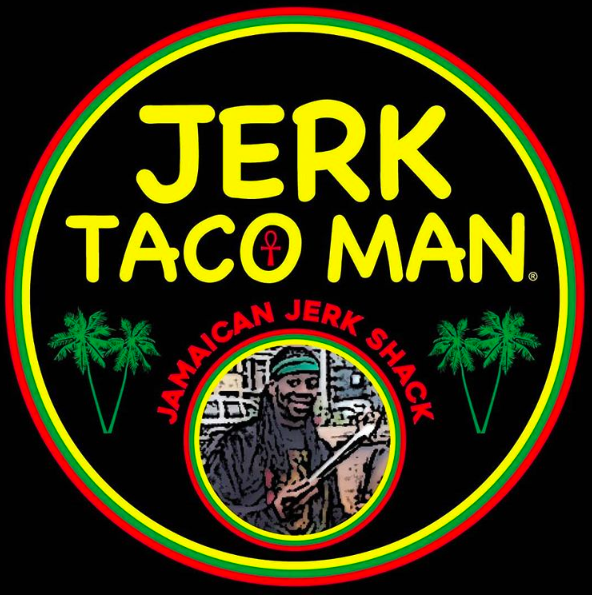 Thomas decided to close the original Jerk Taco Man after building the 12,000-square-foot South Side spot from the ground up. Operating both locations at the same time was overwhelming, he said, and he took a break from the original spot so he could put in place management systems that would allow him to expand.
"I had always intended on reopening this restaurant," he said.
Even after a couple years away, folks on the West Side are still craving the return of the Jerk Taco Man.
"I'm not cheap with the spices," Thomas said as the reason why people love his food. "And I'm not cheap with the quantity of meat that I give."
The jerk shack is famous across the city for its half-pound smoked chicken tacos slathered in a sweet-and-spicy jerk sauce ($5.50). Fan favorites also include jerk steak tacos, sandwiches and burritos. But the new restaurant will boast an expanded Jamaican menu that expands far beyond the jerk-centric offerings that the shop previously had at the location.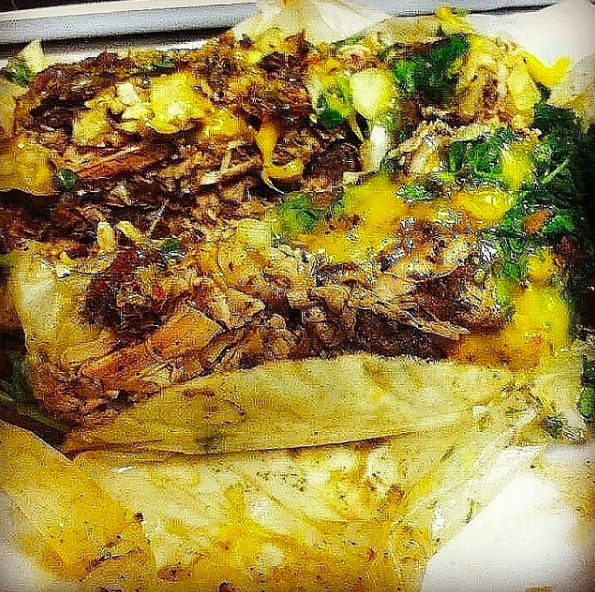 "The menu will be fused with a traditional Jamaican restaurant concept," Thomas said, with selections like red snapper, curry goat, ox tail stew, bone-in jerk chicken and sides like rice and peas and cabbage.
Thomas will also serve beef brisket seasoned with his special rub and smoked for 18 hours, which he is excited to introduce to the neighborhood.
"That's an item that generally you don't find in an urban area," he said.
The menu also includes plant-based options for vegetarians who still want to savor all of the Scotch bonnet peppery goodness of a jerk taco without the meat.
The Garfield Park jerk shack isn't the Jerk Taco Man's only plans for expansion. An outpost in suburban Olympia Fields is expected to open in the coming months.
He also plans to expand the concept outside the Chicago area through franchising. As many as 300 potential franchisees have expressed interest, Thomas said.
Pascal Sabino is a Report for America corps member covering Austin, North Lawndale and Garfield Park for Block Club Chicago.
Do stories like this matter to you? Subscribe to Block Club Chicago. Every dime we make funds reporting from Chicago's neighborhoods.