WICKER PARK — It's been three months since Chicago ended its electric scooter ride share pilot, but one scooter company is at work analyzing data from the summer's program.
Lime, one of 10 companies that participated in the pilot, shared newly analyzed ridership data with Block Club.
During the four-month pilot program, which began June 15 and ended Oct. 15, the highest number of Lime scooters' trip destinations were at CTA stops.
In other words, of the thousands of trips taken by Lime riders, the majority were intended for access to public transportation.
With the exception of the Morgan Green and Pink line stop in West Loop, the top destination spots were Blue Line stops in Logan Square, Wicker Park and West Town:
Damen (Wicker Park): 2,248 trip ends
Morgan (Fulton Market; Pink and Green Line): 1,595 trip ends
Division (Wicker Park): 639 trip ends
California (Logan Square): 518 trip ends
Grand (West Town): 476 trip ends
Logan Square Park, Logan Square: 448 trip ends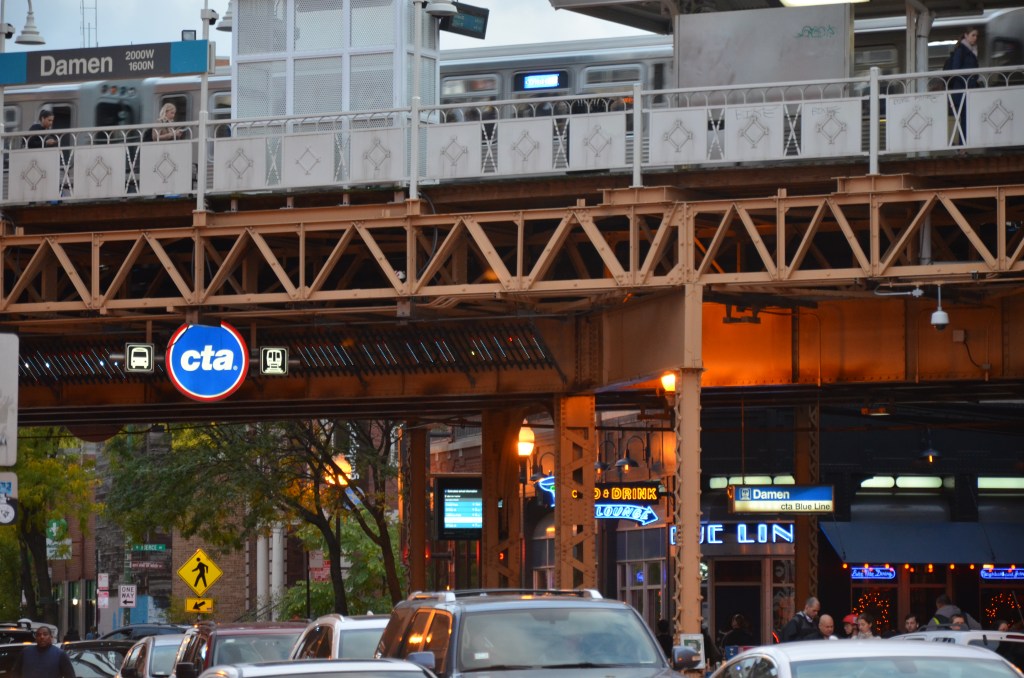 In a survey of riders, Lime found that 65.5 percent of riders used scooters to get to and from public transportation in the first month of the program.
In another survey, 30 percent of Lime riders said they had replaced what would have been a car trip with a scooter trip.
Nico Probst, Lime's head of government relations for roughly 30 Midwestern municipalities, said the data proved what the company already suspected: Chicagoans will use scooters to connect to public transportation.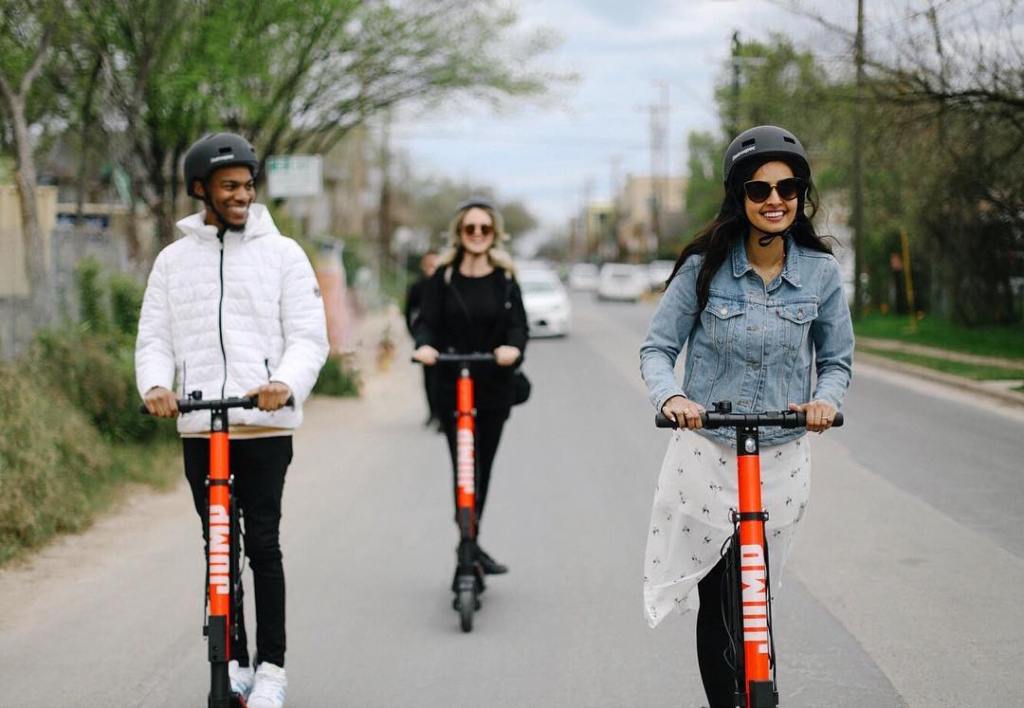 "It's not just joyriding on a scooter and having fun. It really has transportation goals to it," the said. "[Transportation] is an issue the city has always grappled with. … This shows a lot of potential."
RELATED: Here Are The Early Morning And Late Night Workers Who Made The Scooter Pilot Happen
During the pilot, Lime found that riders outside the bustling, gentrifying Northwest neighborhoods relied on scooters, too.
Around 40 percent of all Lime rides began and ended in neighborhoods inside "priority zones."
These zones included the following neighborhoods: Little Village, Lawndale, Austin, West Garfield Park, East Garfield Park, Homan Square, Galewood, Belmont Cragin, Portage Park and Hermosa. 
While deploying scooters in the pilot program's priority zones, Lime staffer Christian Williams often met people who had come to rely on the motorized vehicles as a primary source of transportation.
"It gets crazy out here sometimes," Williams said. "I've pulled up to a hotspot and there's seven people who will walk up to the van, waiting to get a scooter." 
RELATED: As Scooter Pilot Packs Up For 2019, We Look At The Early Morning And Late Night Workers Who Made It Happen
The city has not yet announced whether the scooters will be allowed to return to Chicago in 2020.
Kevin O'Malley, CDOT managing deputy commissioner, did say in September that overall ridership was just one piece of the puzzle.
"With nearly 675,000 rides completed in three months, it is clear that there is demand for scooters in Chicago," he said. "Total ridership, however, is just one of the many factors we will be taking into account to evaluate the pilot, along with safety, the impact on residents, particularly individuals with disabilities, operator performance and the impact on our transportation network."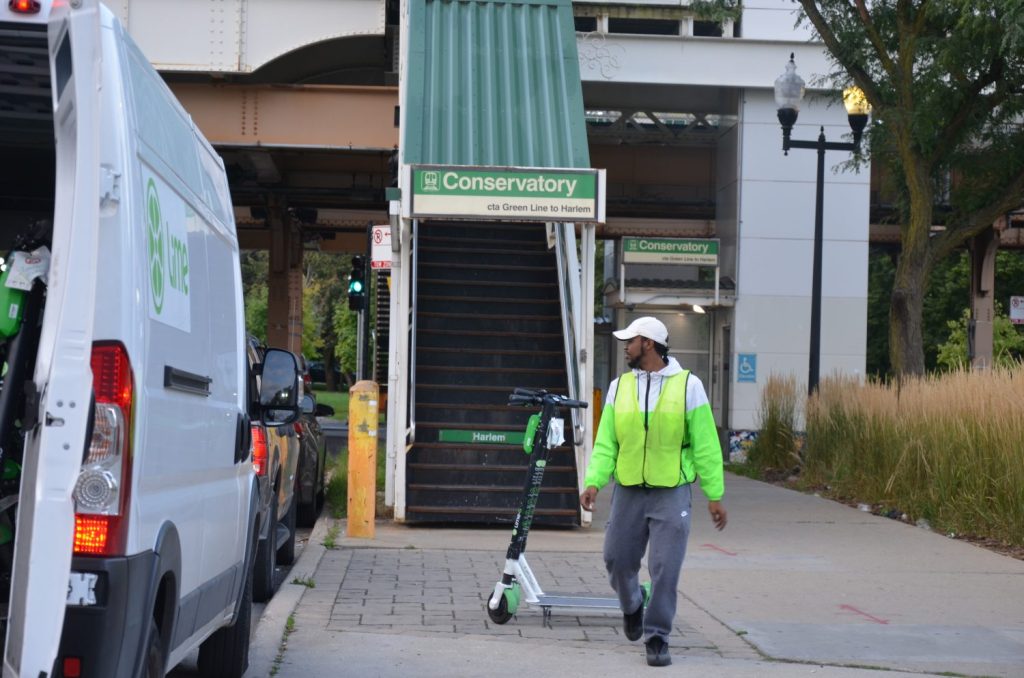 Within a week of the pilot program, scooters quickly racked up thousands of rides. Advocates said they were more environmentally friendly and gave people more transportation options.
They were not been without controversy, though: Riders, pedestrians and at least one cyclist were injured by scooters and scooter riders and a more than half of the companies participating in the pilot were cited for various offenses.
RELATED: Cyclist Seriously Hurt In Scooter Hit-And-Run Sues To Find The Rider Who Fled
If allowed to return to Chicago, Probst said, Lime scooters could hit the ground as early as March 15 — weather permitting.
Lime already operates in roughly 30 municipalities in the Midwest, from college towns such as Bloomington, Ind. to larger cities such as Minneapolis.
In Minneapolis, where Lime has roughly 1,100 scooters, the city is creating transportation infrastructure that would cluster some scooters near light rail stops, Probst said.
In a survey of Minneapolis riders, 43 percent said a scooter ride had replaced a car trip.
Steve Lazos, a previous rider of Lime, said he hopes the city brings scooters back.
The digital marketer lives near the corner of Armitage and Lawndale and uses the Blue Line to get to work every morning. The train stop, however, is about a 30-minute walk from his home.
On some days he walks, but most days he often spends about $8.50 on an Uber to get from his home to the train.
During the pilot program, however, he rode scooters instead. Those trips cost an average of $2 per ride.
"The scooters added flexibility for transit options," he said. "A cheap, low cost alternative to do short distance moves."
Do stories like this matter to you? Subscribe to Block Club Chicago. Every dime we make funds reporting from Chicago's neighborhoods.