WEST TOWN — Plans to bring a "weed spa" to a bustling stretch of West Town excited neighbors this week, but owners have many more hoops to jump through before it comes to life.
The project's co-founders, in laying out their plan before a group of neighbors assembled by the East Village Association, revealed their location — a three-story building at 1914 W. Chicago Ave.
The building, which is adorned on one side with brightly-colored flower mural, is part of a stretch of buildings owned by the Fifty/50 restaurant group, which also owns Roots Handmade Pizza and West Town Bakery on the same block.
Scott Weiner, a co-owner of Fifty/50 restaurant group, is a partner on the weed dispensary plan. The partners are proposing a dispensary as well as a weed-infused spa. An earlier proposal to include a restaurant that cooks with cannabis in the project has been shelved, the partners also revealed Monday night.
About 20 neighbors gathered Monday night to hear about the plan during a presentation by three co-partners: Weiner, Hanah Jubeh and Dr. George Chiampas.
The East Village Association organized the meeting. While not affiliated with the city, the group routinely weighs in on neighborhood issues, with its decisions often factoring into whether or not the city approves development, licensing and zoning requests. 
By a show of hands, the majority of neighbors present voted to not oppose future consideration of the project. No neighbors voted in opposition, although several abstained.
Neighbors asked the partners about security, noting Logan Square's dispensary suffered a break-in Monday morning that cost them cash but no weed.
Weiner said a West Town dispensary would have 24-hour security as part of a overall security strategy written by a security firm. That plan was submitted Jan. 2 during the latest round of applications for future licenses.
The West Town dispensary still needs a zoning change from the city and a special-use permit, something that can't come for months.
"There are still a lot of things that have to go right for us," Weiner said. "We are the first ones to engage the neighborhood. We knew that was something we wanted to do right away."
The project — not yet named — will offer a wellness spa with cannabis-infused medical services, such as massage, dry needling, acupuncture, cryotherapy and more.
For athletes, the spa will be a place to "recover," said Chiampas, an emergency room doctor.
"Those are the ways we're all discussing and thinking about it," he said. "We think that would be a great service to the community."
All of the project's anticipated 50-plus jobs will be union jobs, project member and former 47th Ward Ald. Ameya Pawar said in November. 
RELATED: Support Our 100 Percent Union Weed Spa And 'We'll Do Right By You,' Owners Tell West Town Neighbors
While cannabis-infused dining was part of the initial plan announced in August, that aspect has since been nixed because of legal restrictions, Weiner said.
If successful, the dispensary would replace Merezco Fashion, a pop-up clothing store.
The partners on the project include:
Dispensary 33 will help the group oversee the dispensary side of the business, acting as a consultant.
Chicago's first medical marijuana dispensary, Dispensary 33 opened in 2015 in the 47th Ward when Pawar was alderman.
A long road ahead
After first announcing the idea for the project last August, the dispensary hopefuls submitted a social equity application to the state on Jan. 2.
The partners hope to get a state license in April or May.
"We do feel we have a pretty strong chance to get a license," Weiner said. "We're very organized."
When it returns to the neighborhood again to ask for support on a zoning change, the group is open to agreeing to business-specific restrictions, Weiner said. (For example, the group would agree to not create a drive-through window, as allowed by the zoning code).
If the zoning change is approved by neighbors, proposed by Ald. Daniel La Spata (1st) and approved by City Council, Weiner said his group would likely keep the facade of the building and demo the rest.
The second hurdle facing the group is the acquisition of a Chicago permit to operate in the West District, one of seven cannabis districts throughout the city.
In an effort to control the growth of the industry, the city has thus far only allowed seven recreational dispensaries in each of the seven districts.
Permits were doled out to qualifying businesses in November via a lottery. (Dispensaries that already had medical licenses were automatically granted on-site permits for recreational sales.)
RELATED: Dispensary Lottery So White: With No Black Owners In The Mix, Black Caucus Could Move To Stall Weed Sales
An additional batch of permits will be up for grabs in May, when the city hosts a second lottery.
If all goes well, Weiner said he hopes to be one of the new groups granted a permit for the West District.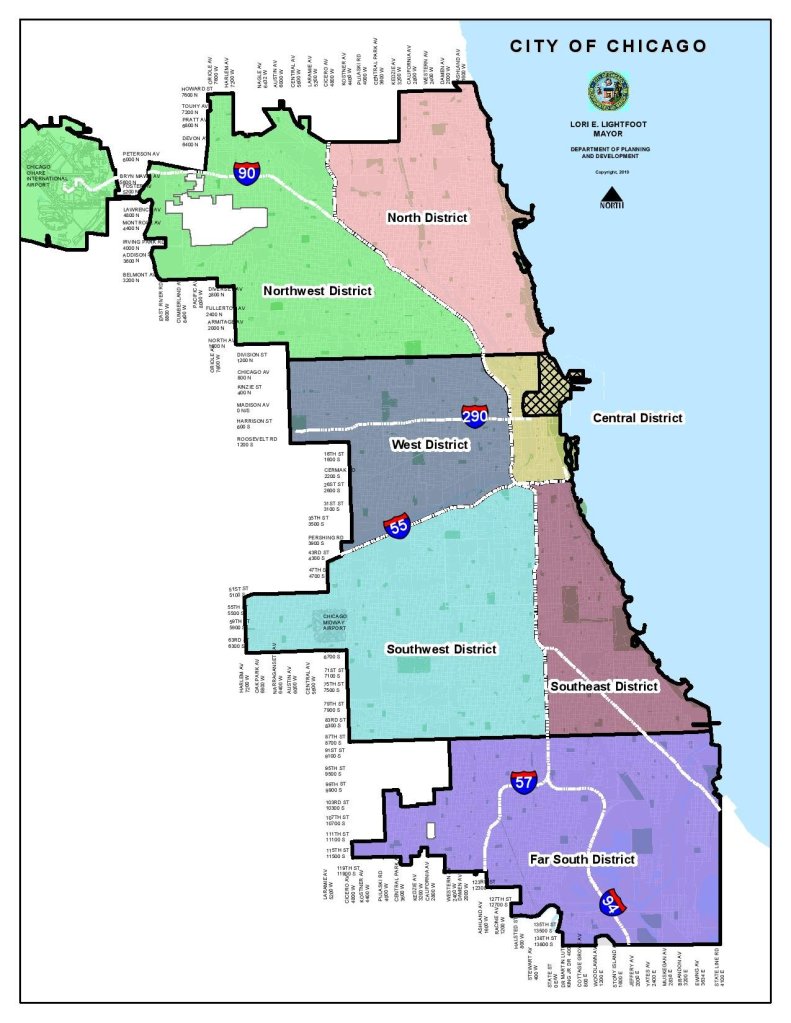 A 'true social equity' project in West Town?
Under state law, a cannabis operator can only qualify for social-equity status if at least 51 percent of a business is owned and controlled by a person or group who: 
Have lived in a Disproportionately Impacted Area in five of the past 10 years (see map)
Have been — or have a parent, child or spouse who has been — arrested for, convicted of or adjudicated delinquent for cannabis-related offenses eligible for expungement. These include cannabis possession up to 500 grams or intent to deliver up to 30 grams. 
A business can also qualify for social-equity status if it has more than 10 full-time employees, more than half of whom: 
Currently live in a Disproportionately Impacted Area (see map)
Have been — or have a parent, child or spouse who has been — arrested for, convicted of or adjudicated delinquent for cannabis-related offenses eligible for expungement. These include cannabis possession up to 500 grams or intent to deliver up to 30 grams. 
The West Town project qualifies for social equity status because two partners — Hayes and Evans — are social equity applicants who collectively own 51 percent of the business, Jubeh said.
Both women live in areas in Chicago "disproportionally affected" by the War on Drugs, qualifying them for social equity status, Jubeh said.
RELATED: 'Shameless' Or Helpful? West Coast Weed Dispensary Is Offering $10,000 To Social-Equity Applicants In Chicago
Eventually, the group intends to seek workers who live in Disproportionally Affected Areas or have had marijuana convictions affect their lives, Jubeh said.
"That's why I'm excited about our project," she said. "We put together a group of individuals who are representative of the diversity of the city. … It's a true social equity application."
So long as a company is more than 51 percent owned and controlled by a social equity applicant, the business can receive a license from the state.
Possible expansion above Roots
The Fifty/50 group manages several restaurants and bars throughout Chicago, but neighbors are most likely to recognize the following West Town staples:
Owners Greg Mohr and Weiner opened Roots in May 2011.
If all goes well with the dispensary and spa, and if future laws allow, the group would like to pursue cannabis-infused hot meals in the space above Roots known as Homestead on the Roof.
"I can't serve cuisine right now that is infused with cannabis that's hot," he said. "In the long term, I'd would love to … serve cuisine geared toward the wellness aspect, incorporate something on cannabis side, if that ever becomes legal." 
Do stories like this matter to you? Subscribe to Block Club Chicago. Every dime we make funds reporting from Chicago's neighborhoods.