HYDE PARK — A firefighter suffered minor injuries after a fire broke out in a home behind the Hyde Park Shopping Center Tuesday evening.
About 5 p.m., a fire broke out in a row house in the 1400 block of East 55th Street, according to Chicago Fire Department spokesman Larry Langford.
Fire shot through the roof and backyard of the home, forcing firefighters to shut down traffic between Lake Park and Dorchester Avenues. It took a little more than an hour for crews to extinguish the blaze.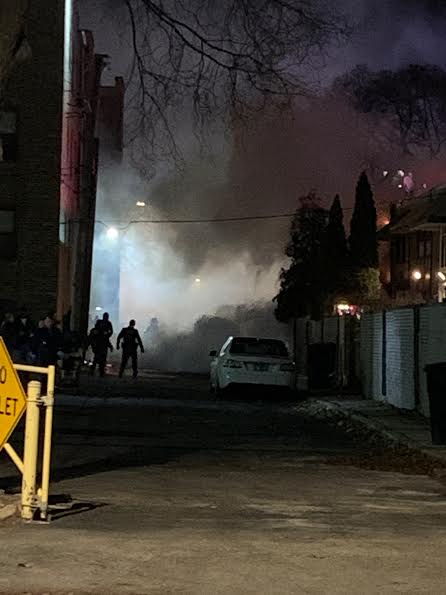 The cause of the fire was under investigation.