WEST LOOP — Don't be fooled by the fancy chandelier at the entrance of Unanimous Boxing. When it comes to learning how to throw a jab or maneuver inside the ring, the West Loop's new boxing gym doesn't pull punches. 
That's because professional fighters, past and present, are leading the classes at the new gym at 1313 W. Randolph St., Unanimous co-owner Trinidad Garcia said. 
"There's a lot of gyms in Chicago, and across the United States…where they have you wail on a bag all day. We don't do that. We want you to train alongside a professional fighter," Garcia said.
Garcia, who fought professionally between the ages of 21 and 32, said all the trainers at the gym are either Golden Glove champions or competitive fighters for a reason.
"We want people coming to us to learn how to really box," Garcia said. "We want to be able to show real boxing to everyday folks."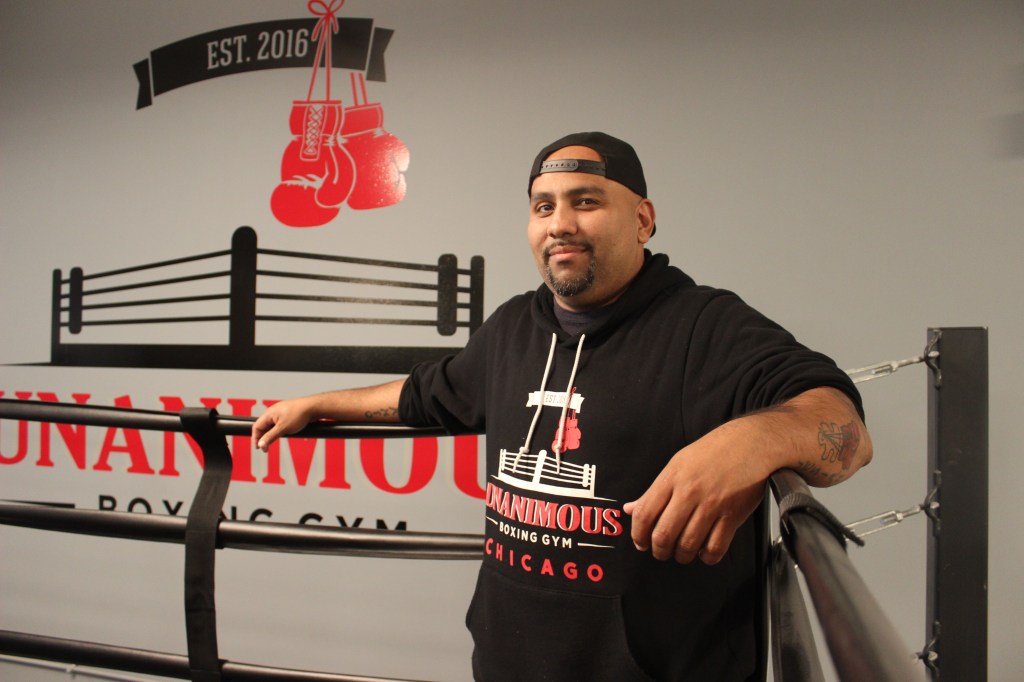 The aim isn't to force people to jump in the ring, but instead teach people proper techniques of the sport.
The new gym comes equipped with two boxing rings, dozens of heavy bags, speed bags, a few treadmills and rowing machines and a dumbbell area. Unanimous also has a shop where boxers can snag headgear, protective equipment and wraps from various brands including Reyes and Rival.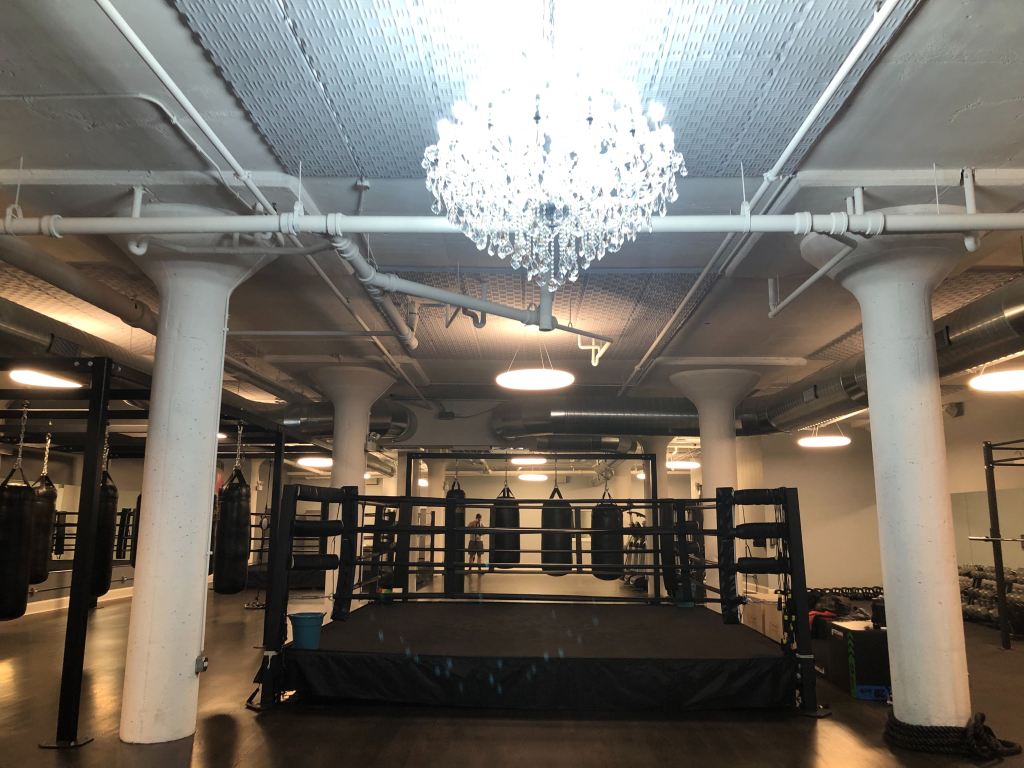 The West Loop location is the second gym for Garcia and business partner Yuri Polyak. The pair previously opened their Logan Square gym in 2016. The new gym offers a mix of co-ed boxing classes, womens boxing classes and strength and conditioning classes throughout the week, Garcia said.
The gym, which opened Jan. 2, offers membership and class packages, but drop-in sessions are $25.
Garcia, whose son was diagnosed with Autism in 2010, will also offer a class for kids with special needs. He plans to close the gym to only kids and their parents and make it "as sensory-friendly as possible."
The gym is also planning to launch a program called Fight Her, where 13 to 17-year-old girls from across the city will receive free boxing training for four months.
In addition to training three days a week, female boxers and powerful women in various industries will speak with the girls in the program, Garcia said.
It culminates with an amateur boxing event, Garcia said.
Claire Quinn, a Golden Glove champion and trainer at the gym, said she looks forward to the program.
Quinn, who fought off a mugger last year, said she hates to mention last year's incident but said the attack underscores the need and importance of teaching self-defense skills for people of all ages.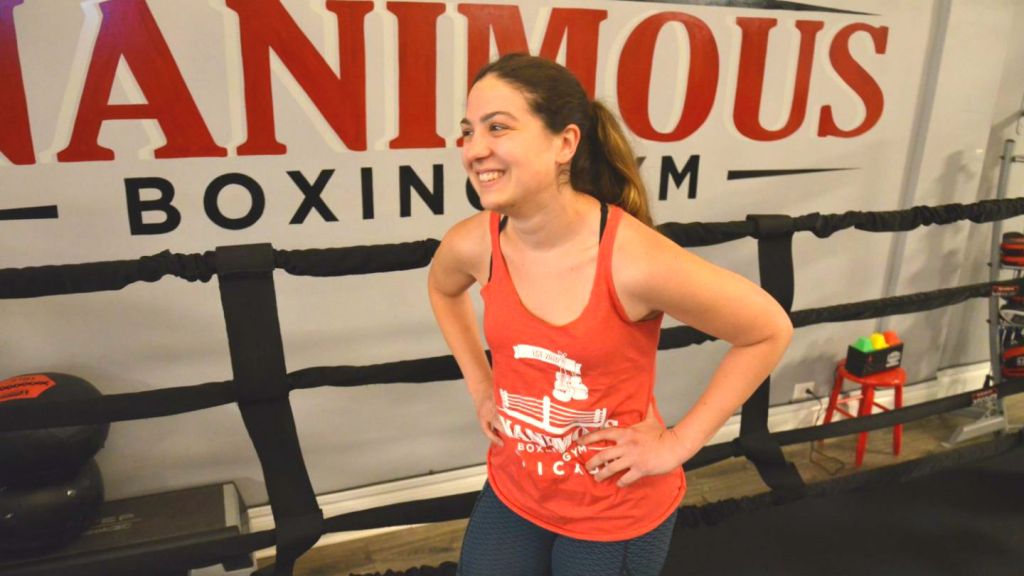 Related: Golden Gloves Champ Scares Off Bucktown Mugger — With A Right Hook To His Crotch
But more than anything, she wants to see women thrive in the male-dominated sport.
"I want to get them to fall in love with it and fight amateur for a while," Quinn said.
The 26-year-old champion will also be teaching a class called Rock Steady, a boxing class for patients with Parkinson's disease. The class offers a slower-paced version of the regular boxing and condition classes, Quinn said.
For Quinn, she sees multiple benefits in having professional boxers leading the classes. Beyond just correcting form, they can explain the punch combos comfortably because they've had to use them in the ring.  
"You are not coming and getting just another boxing fitness class. You are learning from real boxers," Quinn said. "Even if you never step in the ring…I want people to understand the concepts, the movements, the counters, so I train people as they can step in the ring the next day."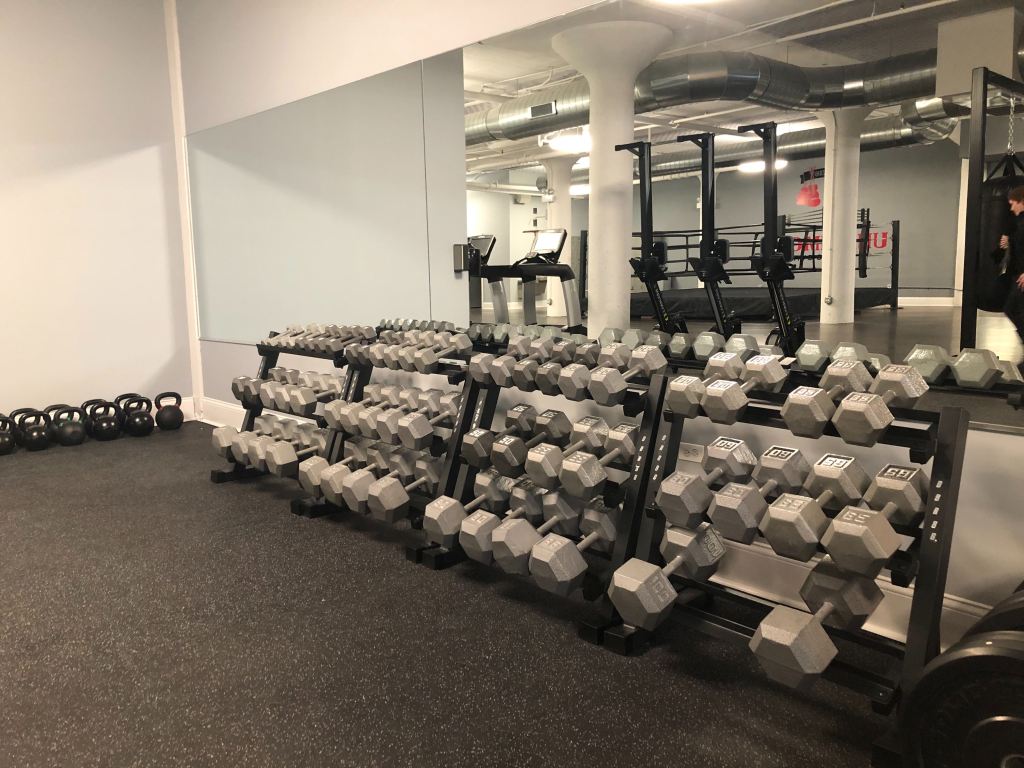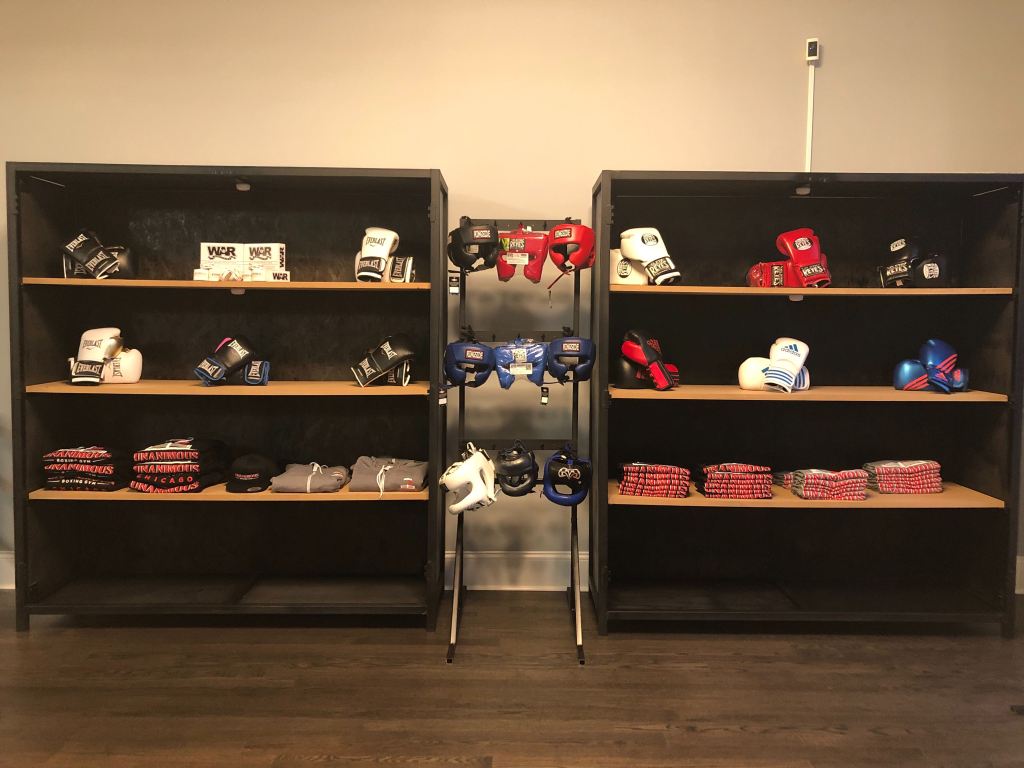 Do stories like this matter to you? Subscribe to Block Club Chicago. Every dime we make funds reporting from Chicago's neighborhoods.
Already subscribe? Click here to support Block Club with a tax-deductible donation.