LINCOLN SQUARE — Chicago DJ Michael Gaertner always wanted to open a record store. When he realized his vinyl collection had ballooned to over 5,000 records, he knew it was time.
The self-described music "archeologist" opened Interstellar Space Used and Rare Records at 2022 W. Montrose Ave. on Dec. 28.
Before the store, Gaertner was DJing at places like Reed's Local, 3017 W. Belmont Ave., and documenting his finds from record stores, garage sales and more on his Vinyl Voyage Instagram account.
"I was just a collector really. I kept posting and building a community on Instagram for about five years," he said. "I always wanted to open a store, but I didn't want to sell records online. So I was waiting for the right time to open a brick and mortar store."
Gaertner, a jazz fan, named his shop for John Coltrane's 1974 manic, free jazz record.
"The music I'm most interested in is the kind that's on the frontier," Gaertner. "The edges of rock and jazz. I'm generally a new age, psychedelic kind of guy. So I wanted the name of the store to reflect that."
The records at Interstellar are a mix of jazz and rock from the 1960s and 1970s, classic jazz from the 1950's, and avant garde music from throughout the 20th century. The store will only have used records, not reissues of older records or new music. 
"I'm trying to have things to please both casual listeners, but also have something that turns on collectors like myself," he said. 
Gaertner appreciates how music can be streamed online easily via YouTube or Spotify, but in his heart he loves the hunt for unique and often rare records you can hold in your hand. 
"We live in this age where it's nice that access to music is democratized. It's very easy and it doesn't cost a lot of money. It's never been easier to discover and find new music," Gaertner said. "But I also care about records as an artifact. About collecting and archiving it, that archaeology. It's very similar to something like collecting comic books. Record collecting is not just about having access to music."
Gaertner is planning to host listening nights at the store where customers and collectors can hear an artist at a "pretty respectable, loud volume," hang out and mingle.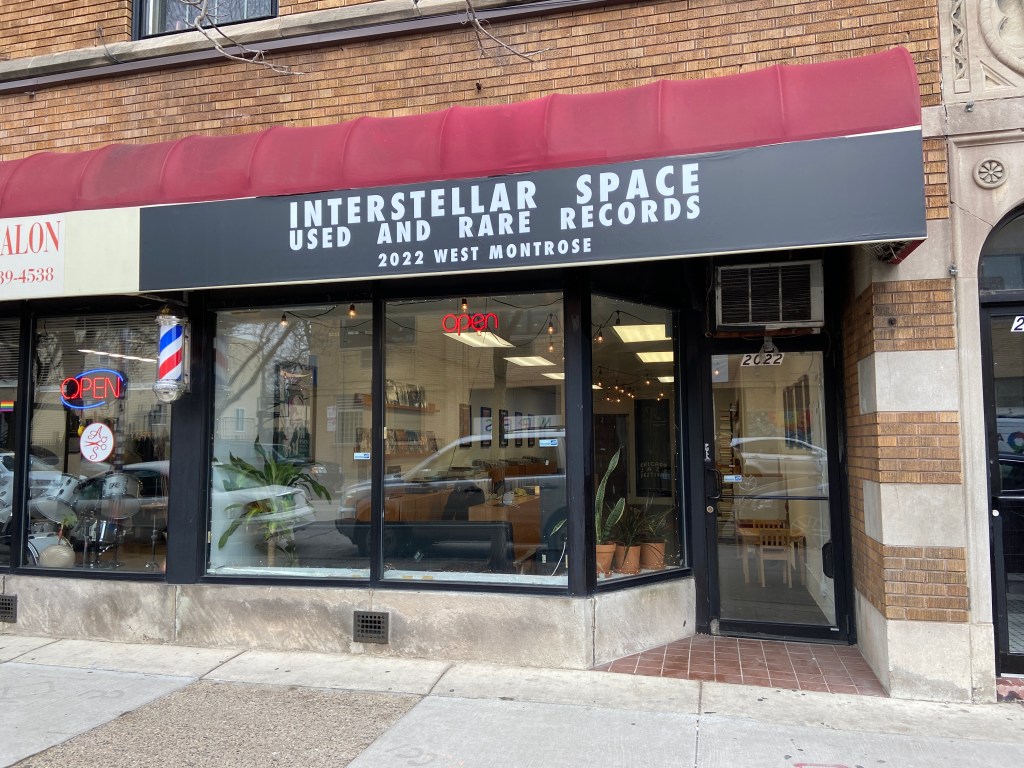 "I don't want to sound corny but I guess I want to be a little more highbrow about my events. Record collecting is a very solitary hobby. Something people do by themselves in their living room," Gaertner said. "I'm trying to bring those people together and create a space where they can connect. And we have a pretty nice sound system in the store."
Interstellar is open noon to 6 p.m. Wednesday through Sunday. For the latest updates, visit its Instagram here.
Do stories like this matter to you? Subscribe to Block Club Chicago. Every dime we make funds reporting from Chicago's neighborhoods.