ANDERSONVILLE — They began lining up at 2 a.m. in the cold, with fold-up chairs and blankets in tow. By 6 a.m., when Dispensary33 in Andersonville opened, the line — composed of people from all corners of the city and beyond — stretched for more than five blocks.
Trevor Seyller, of Lakeview, was first in line to buy legal recreational weed as it went on sale for the first time in Illinois. He waited four hours in temperatures below freezing for "the fun of it" — and for history.
"It's been a long time coming, this is an historic moment," Seyller said.
Charlie Wells drove three hours from Madison, Wis., to be among the first few in the line. He said he skipped celebrating New Year's Eve to take part in the state's legalization of recreational marijuana.
"It's the end of prohibition and it's a lot safer than drinking," Wells said. "I'm here because my state doesn't have it yet."
Dispensary33 — named for 1933, the year the prohibition on alcohol was lifted — is located at 5001 N. Clark St. To help patrons battle the cold, Dispensary33 put out a few propane heating lamps along Argyle Street.
RELATED: The Ultimate Guide To Buying Legal Weed In Your Neighborhood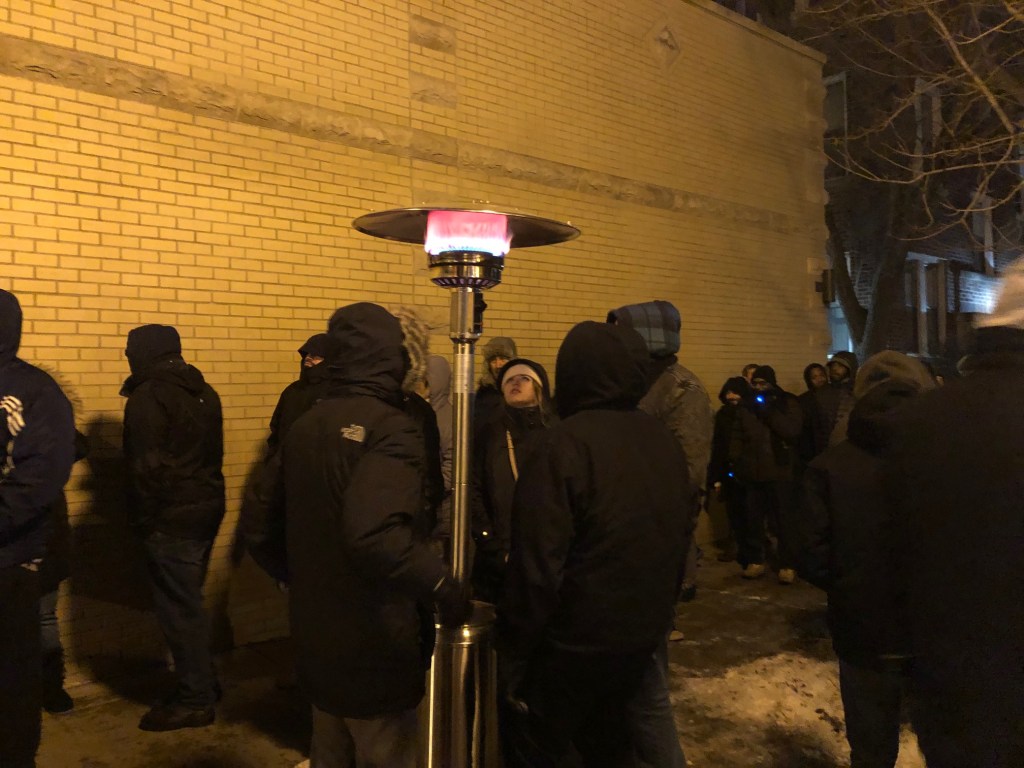 For Brandon Aguilar, waking up early and leaving his Humboldt Park home to get in line at Dispensary33 was more about bragging rights than anything else.
"It's more about being able to tell stories about this, but being able to enjoy cannabis is a big thing for me," Aguilar said.
The line, which stretched from the dispensary's door at Clark and Argyle streets, went east down Argyle and then turned north on Glenwood Avenue, stretching for more than five blocks. Some, like 25-year-old Celeste Gedechs, of suburban Cicero, took one look at the line and decided to head home.
"I'd rather come back another day. It's cold and I doubt they will have anything left by the time we got in," Gedechs said.
In anticipation of recreational pot sales, the dispensary doubled its counter space and added staff. Its inventory vault was "filled to the brim" ahead of Wednesday, with the dispensary offering cannabis flower, pre-rolled joints, vape pens, edibles and even cannabis topicals, according to the dispensary.
Before Wednesday, Dispensary33 experienced a rush of business from medical marijuana patients who feared its supply would be gone once the recreational customers were allowed to purchase product, said Abigail Watkins, Dispensary33's marketing and outreach manager.
"We serviced 250 clients on Monday, which has shorter hours than most days. It was like a really heavy Saturday for us," Watkins said.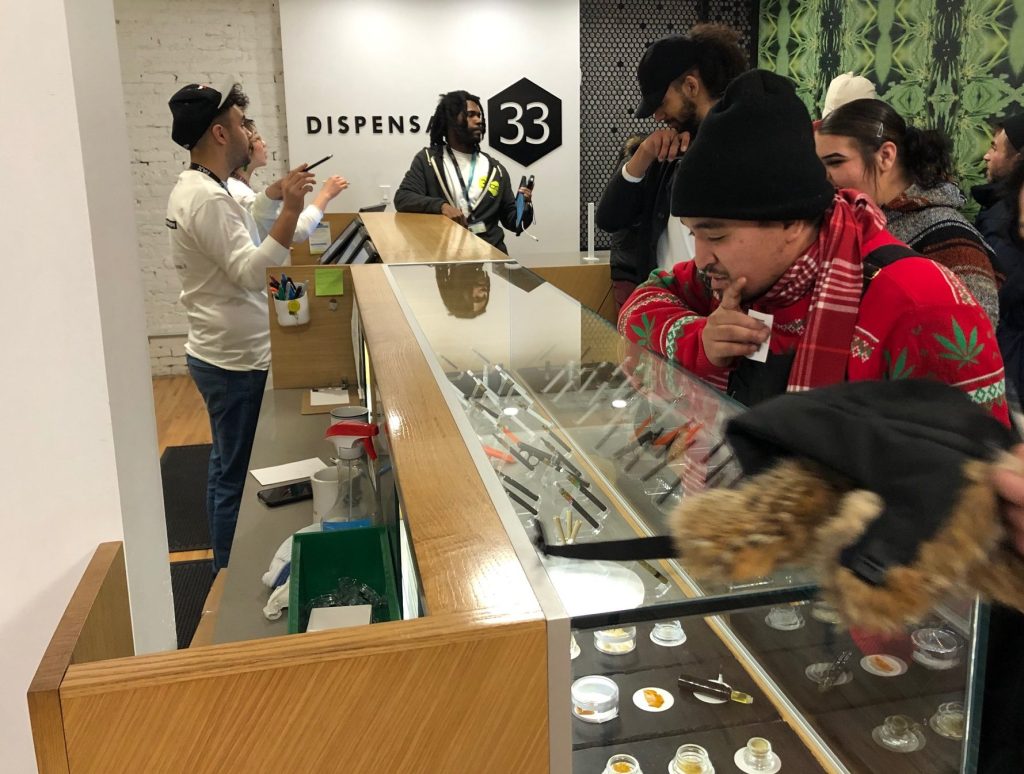 It was not known how long Dispensary33's supply would last, but Pete Myers, who waited in line about two blocks from the door, said Wednesday would give a good indication of how much the dispensary stocks.
"They may or may not run out but at least we'll see what they have in the future," Myers said.
Inside the dispensary, clients were helped by employees who carried iPads. They had a variety of cannabis to choose from, from flower cannabis to gummies to vaping liquid. There were also pipes and other devices for smoking and ingesting.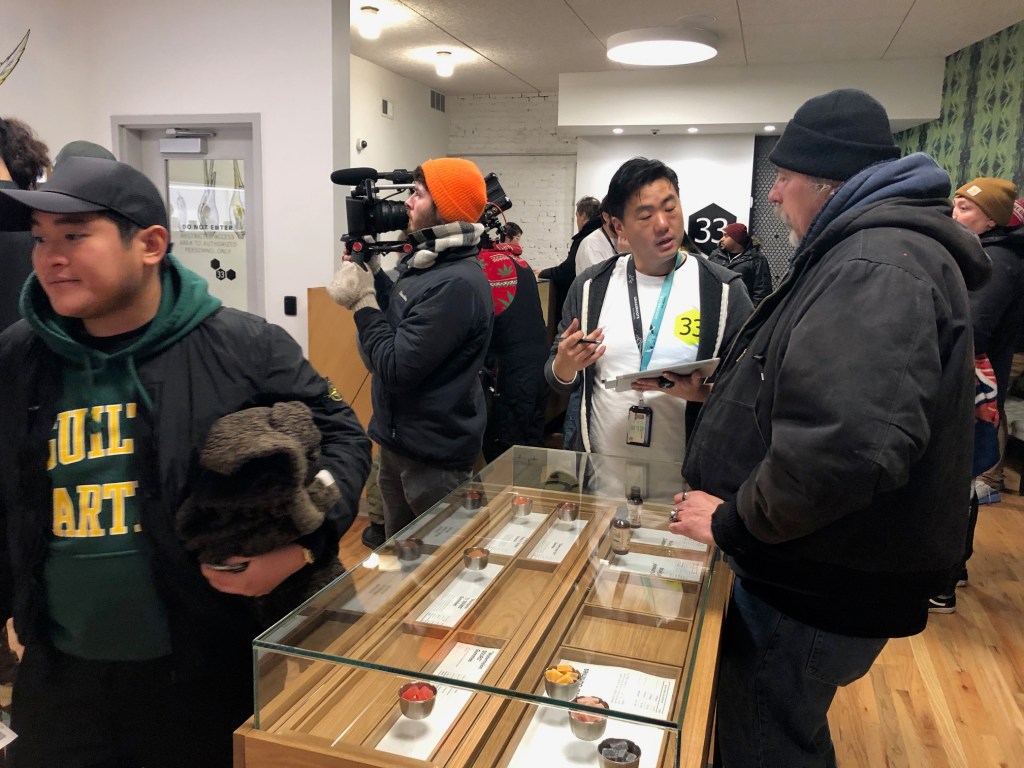 Illinois residents 21 and older will be able to carry 30 grams, or just over an ounce, of marijuana flower, 5 grams of cannabis concentrate, like hash oil, and up to a half-gram of THC — the chemical compound that gets users high — within cannabis-infused products, like edibles.
Visitors from outside of Illinois will be allowed to possess half those amounts.
For 35-year-old David Dirksen, of Uptown, the state's limit on how much one can buy dictated his purchase. 
"We are limited by how much you can purchase," Dirksen said, noting he brought $300 to the cash-only dispensary. He hoped he didn't need to use the ATM in the showroom.
If Dispensary33 doesn't run out before 9 a.m., patrons of Dispensary33 can wait at SoFo Tap at 4923 N. Clark St. There, a movie marathon and cannabis-themed trivia was planned. Additionally, Dark Matter will also have a pop-up at the bar, serving coffee samples and handing out branded lighters. SoFo Tap will have on $5 special SweetWater Brewing's 420 Strain G13 IPA, which is meant to have the aroma of the "legendary G13 cannabis strain," according to the brewery.
Check out more photos from Dispensary33 below: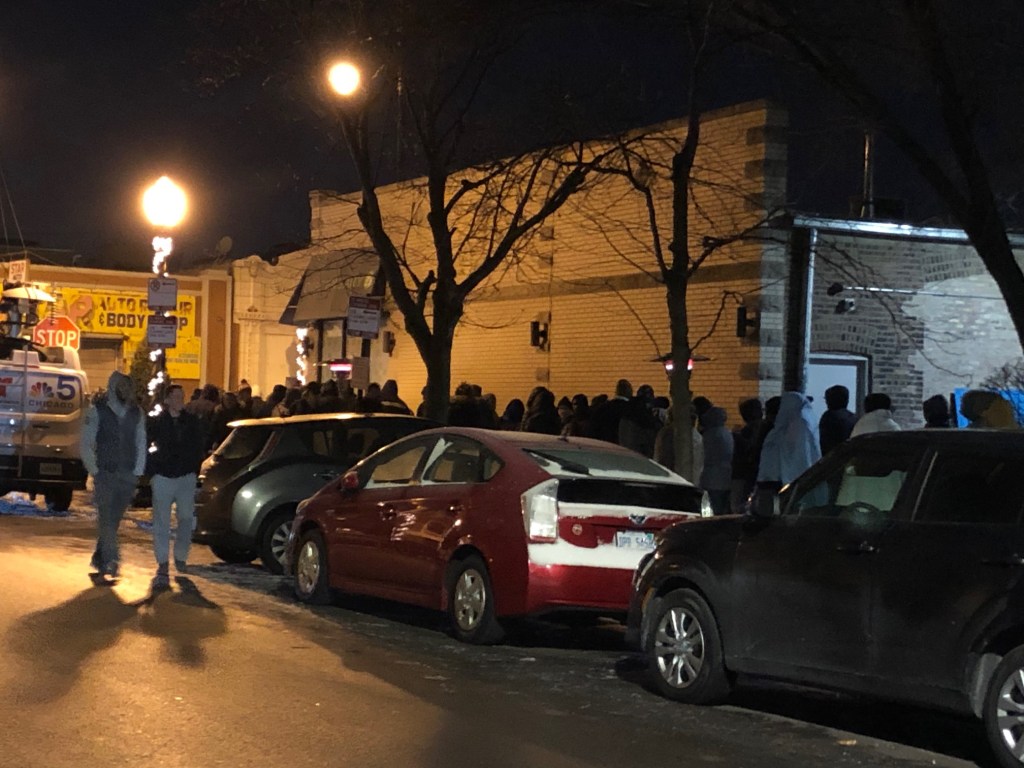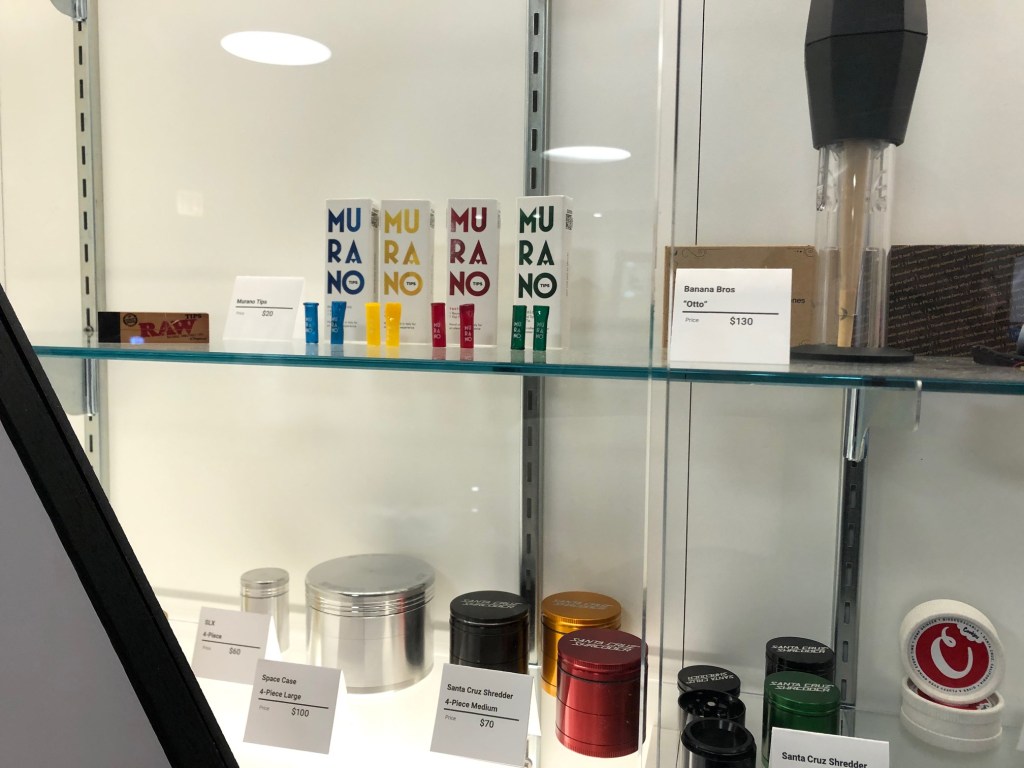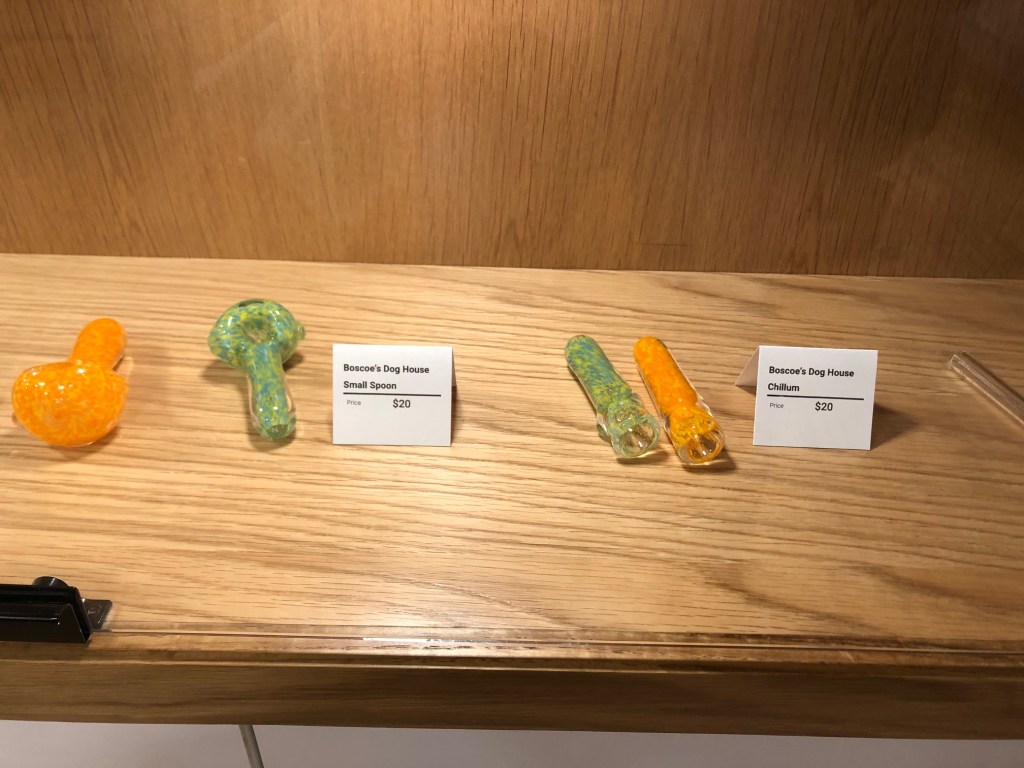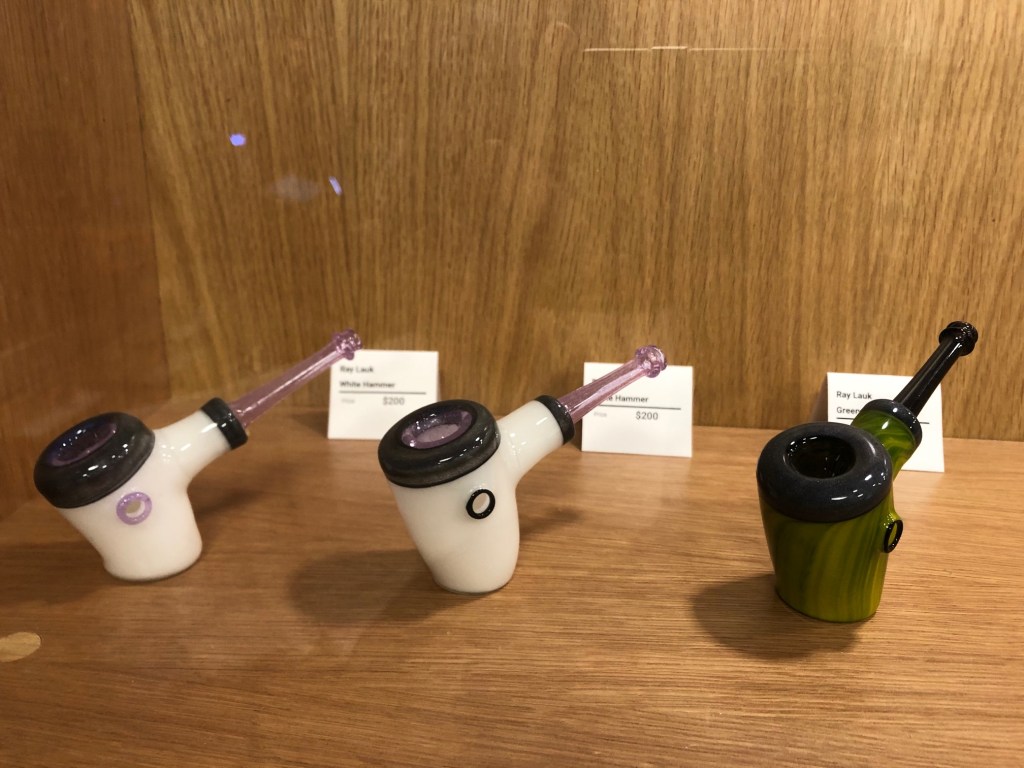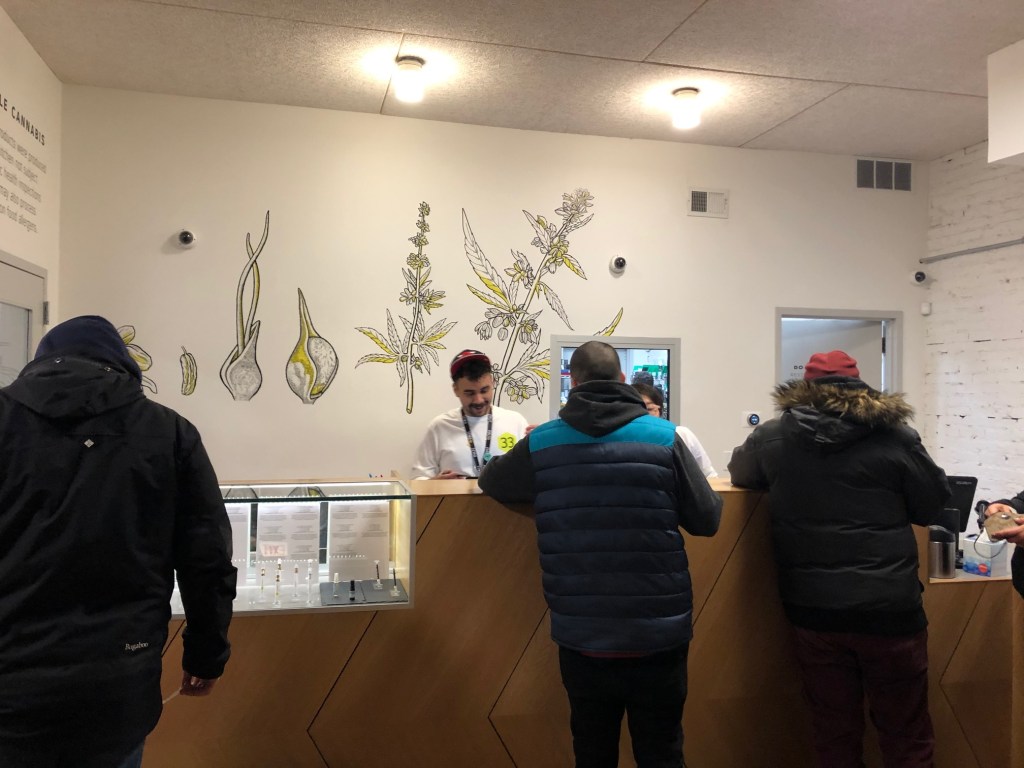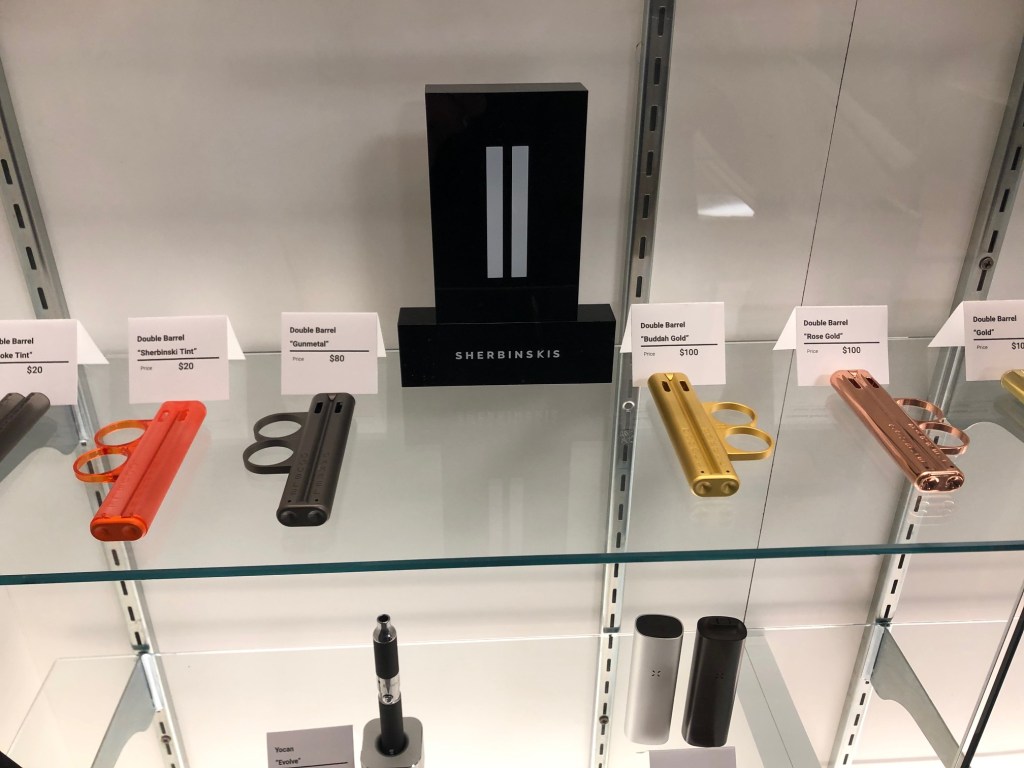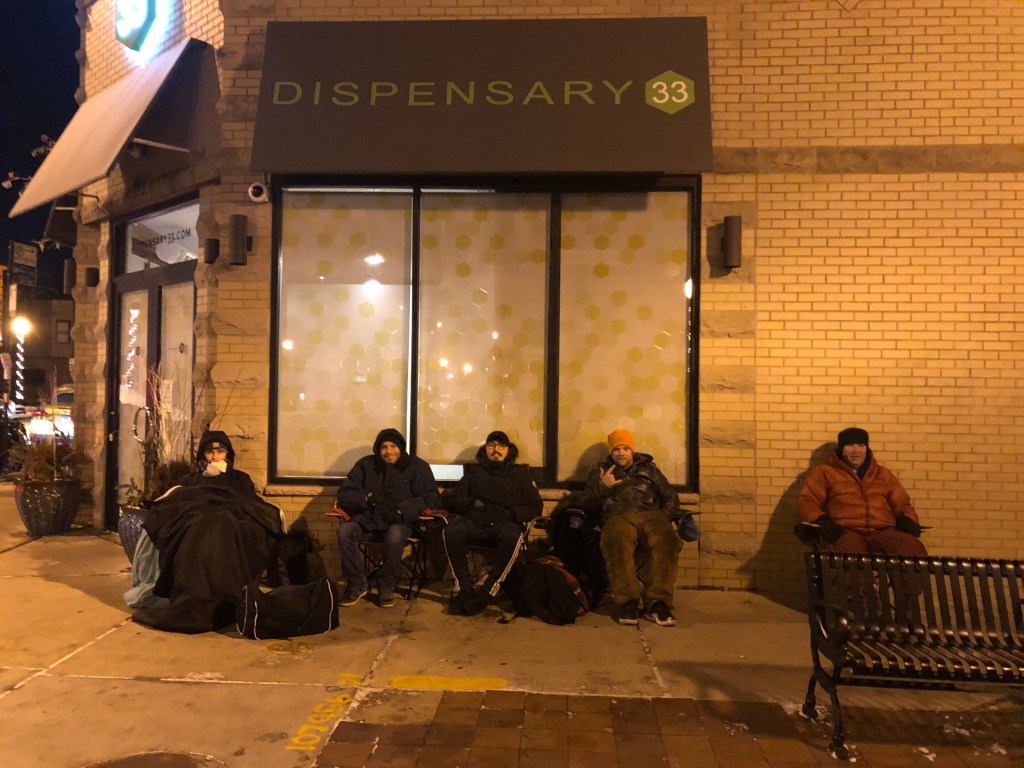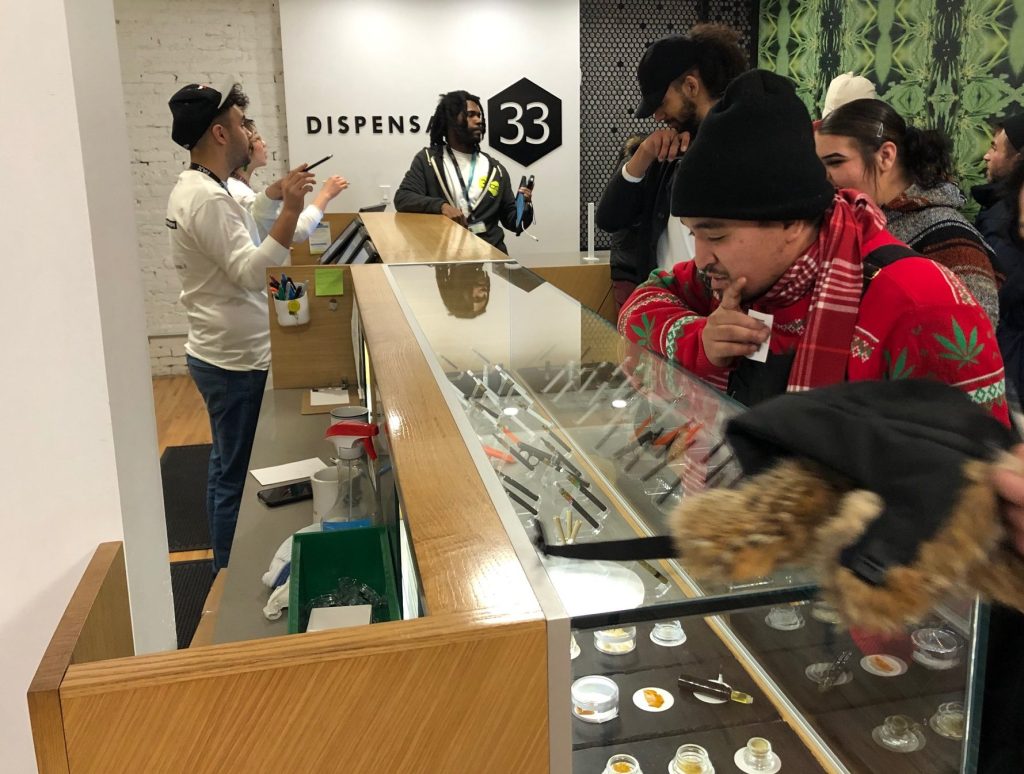 Do stories like this matter to you? Subscribe to Block Club Chicago. Every dime we make funds reporting from Chicago's neighborhoods.