CHICAGO — It was a busy year in Chicago when it comes to news. A historic election. A new mayor. A teachers strike. A gator on the loose.
In 2019, the news cycle is constant. It's hard to keep up and overwhelming at times, as stories vanish from public consciousness just as quickly as they arrived (aside from the gator, obviously).
At Block Club, we're invested in finding out what happens after our stories go out into the world. We've seen teams fund their trips to nationals, and win. We've watched neighbors come together to shovel sidewalks, clean up lots, decorate houses.
The "after" proves there is power in telling stories from the neighborhoods, stories that may seem too small to other outlets. Stories that make an impact on a city, neighborhood, block or even just one person.
As we enter 2020 with big plans — including more neighborhood newsletters, more full-time neighborhood coverage and more events that connect us to you — we asked our reporters to reflect on the stories that made an impact in 2019.
If you appreciate this coverage, end the year by becoming a subscriber for our sale price of $5 a month or $50 a year. And if you've got a neighborhood story idea for us, shoot us an email.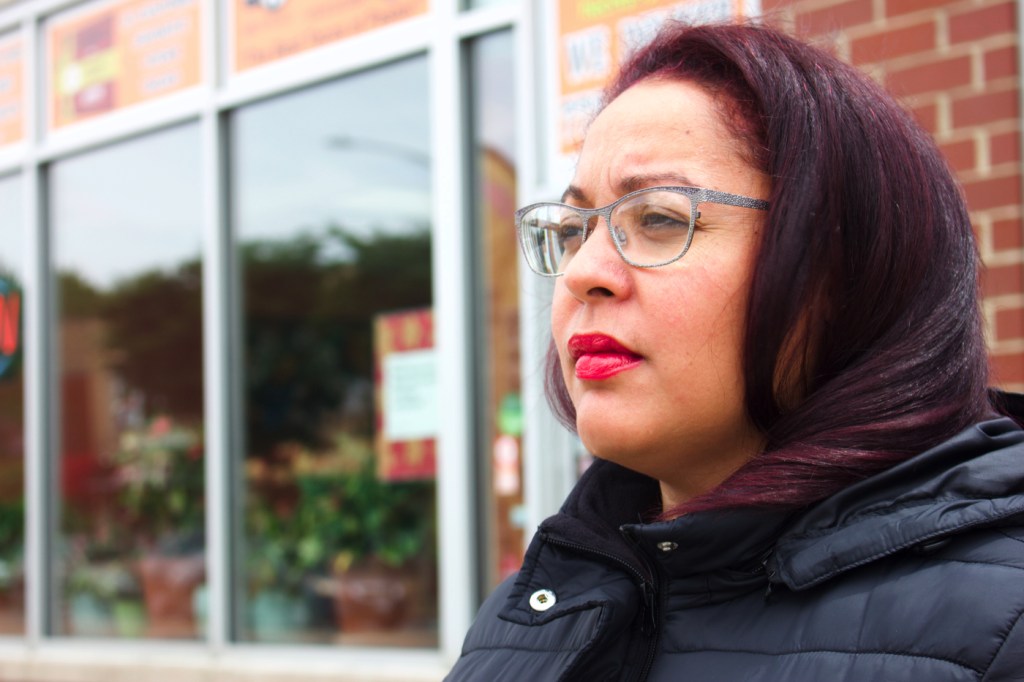 The first time I sat down with the 65th Infantry veterans building's former property manager I was overwhelmed. For hours, Irma Cornier rattled off a list of problems in the building: cracks in the walls, black mold, no services, mistrust of management — the list goes on and on.
I left our meeting with a sense of purpose. After interviews with veterans and attempts to interview the developer, I published a story on the failing veterans building. I hoped the story would push the developer to make major changes.
It did.
A few months after the story published, I reconnected with residents and they told me things had drastically improved. Tenants finally felt like they were being listened to in a real way. Local journalism, when done right, can create real change. I'm proud to work for a news outlet that encourages its reporters to really listen to real people and focus on the stories that make a difference in those peoples' lives. – Mina Bloom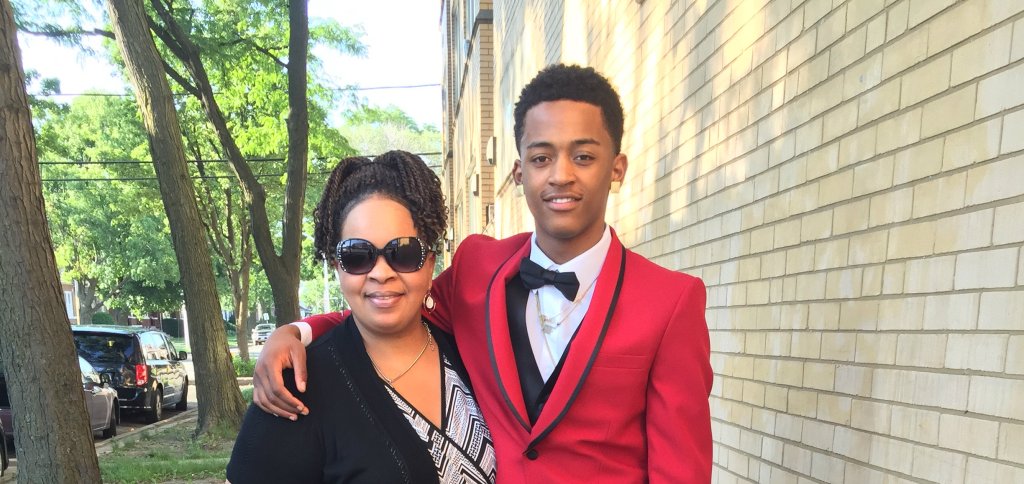 This story had a very tangible impact and helped to reunite a family separated by the criminal justice system.
After Tanikka Mitchell's son was shot several times in a mass shooting, she was unable to visit him in the hospital because police had arrested him on weapons charges. But as I started asking police and the sheriff's office why the young man who was in critical condition at the hospital wasn't allowed to see his mother, they reached out to her and allowed her to see her son — something they acknowledged they should have done from the very beginning.
It really showed me the impact that holding the government accountable can have. – Pascal Sabino
It is important to cover black successes because they challenge the tired portrayal of their communities as monotonous and violent. Too often, when a black person like Aaron Baxter — who's a cowboy in Chicago — falls way outside the narrative, they're dismissed as a rarity rather than a product of the people around them, just like anyone else.
I would know because when I first met Aaron's mom, Sharon Baxter, and chatted about her bull-riding son, I saw an opportunity to simply profile a rarity. To have written that story would have been a disservice to those who created the conditions for Aaron to find his passion. It would have been a disservice to the centuries of history these cowboys bring to their pursuits.
Black people don't need to be tokenized with stories about the "rare" cowboy or the "rare" bullrider. Those experiences should be treated with detail and respect. That's a lesson I still needed to discover — even as a black man — and I'm glad this story showed me that. – Maxwell Evans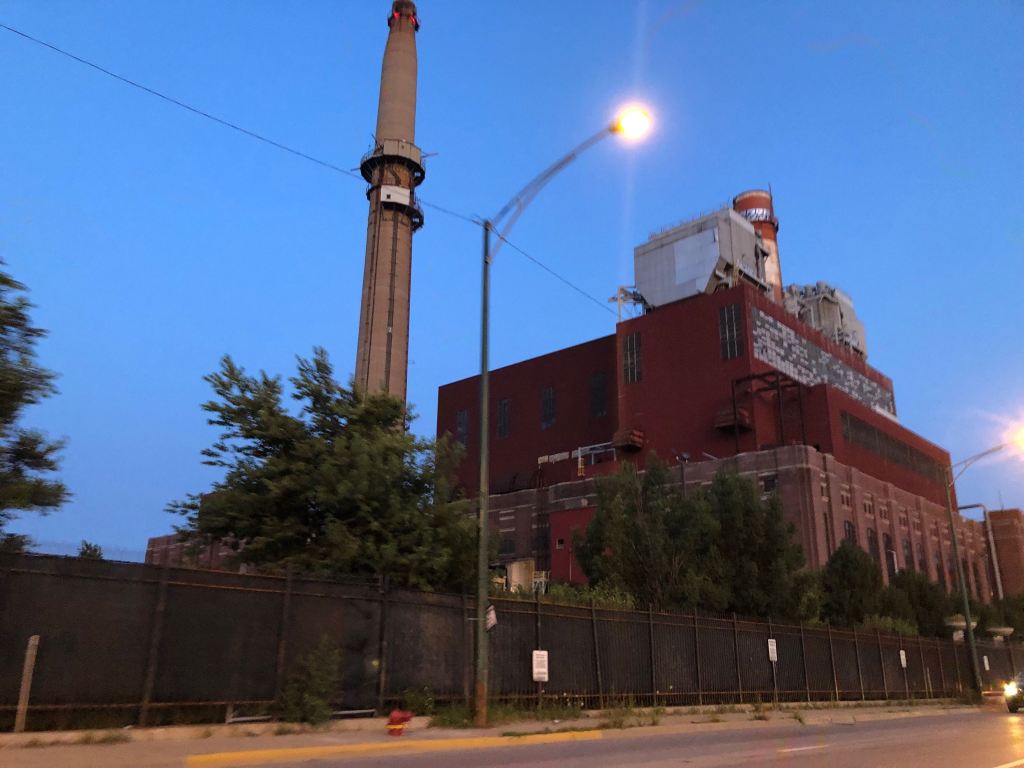 I've been covering the redevelopment of the Crawford Coal plant in Little Village for nearly two years. During a meeting this summer, a Department of Public Health official told residents to limit outdoor activity when demolition was taking place, which sparked anger and frustration among residents concerned about their health and safety.
Less than a week after our coverage, the city vowed to step up weekly inspections of the site. I heard from residents that had I not been there and covered the meeting, they are not sure these inspections would have happened.
Many community meetings go uncovered across the city, but this is an example of the power of local journalism when we show up and document what is said and done. – Mauricio Peña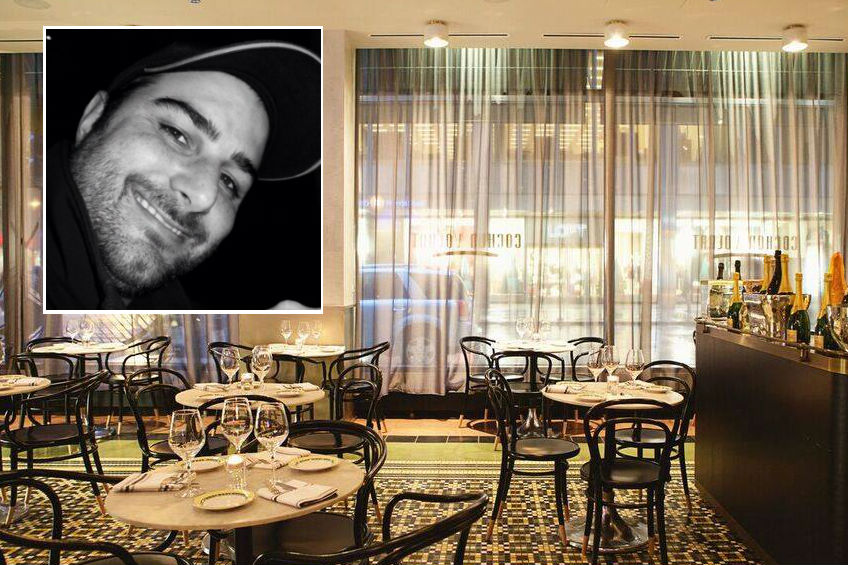 For years, a man who managed prominent Downtown restaurants was accused of beating and threatening his girlfriends and coworkers, but many were too afraid to speak out.
We got a tip about what was happening and I spent months investigating, gathering court documents, finding and speaking to people who knew the manager. After our story published, the people I'd talked with reached out to thank me and others wrote to Block Club saying they were inspired by the strength of the men and women who opened up.
The manager no longer works in Chicago — and a survivor is pursuing charges against him in hopes it can help protect other women. Information in the story helped the detective she's working with, she told me, and the story has helped her with her healing process. – Kelly Bauer
Alicia Mendoza is, hands down, one of the best people I've ever had the pleasure of talking with. After spending decades saving feral and abandoned cats, she was having trouble heating her home during a historic cold snap.
After my story ran, her GoFundMe goal was met within hours. She was able to replace her furnace and use what was left over for other home improvement projects. Employers even reached out with job offers. Being able to share her story so she could continue to help pets in need meant so much to me. – Jamie Nesbitt Golden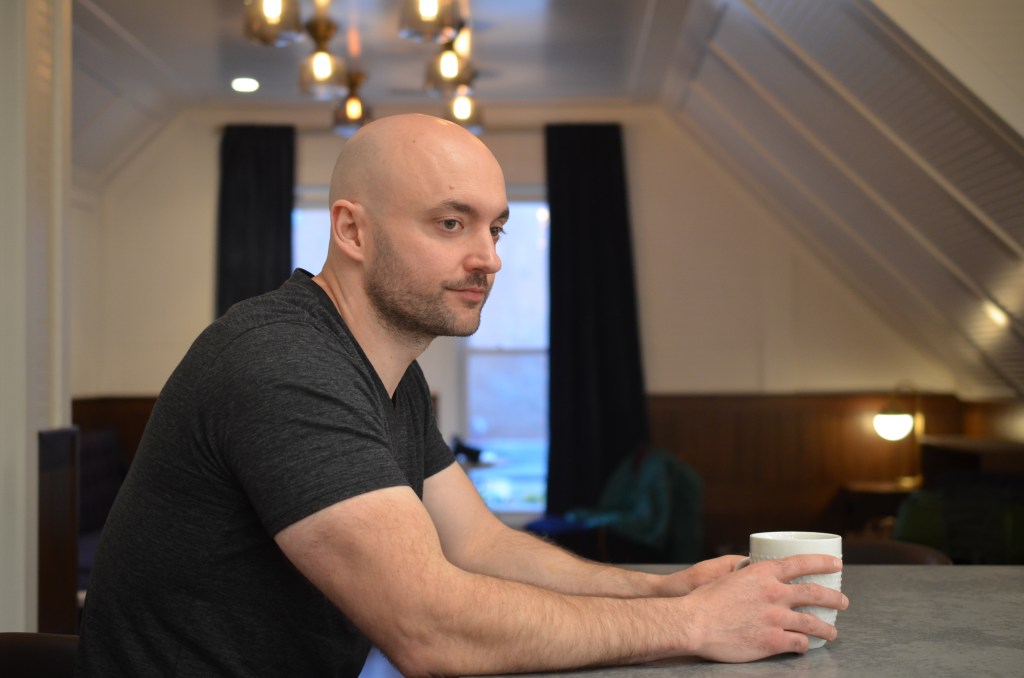 Restaurants open and close in Chicago every day, but we felt the news of Jacob Bickelhaupt opening Stone Flower in Bucktown deserved in-depth coverage.
In 2017, Bickelhaupt famously lost his two-Michelin-starred restaurant, 42 Grams, after beating his ex-wife and business partner. Our story balanced the chef's hope for redemption with his ex-wife's story of abuse.
Sources in the industry — men and women — have thanked me for writing this story and other victims of abuse have spoken out against their bar and restaurant managers. As a six-year veteran of the service industry, it is my hope workers will continue to hold their managers and employers accountable. – Hannah Alani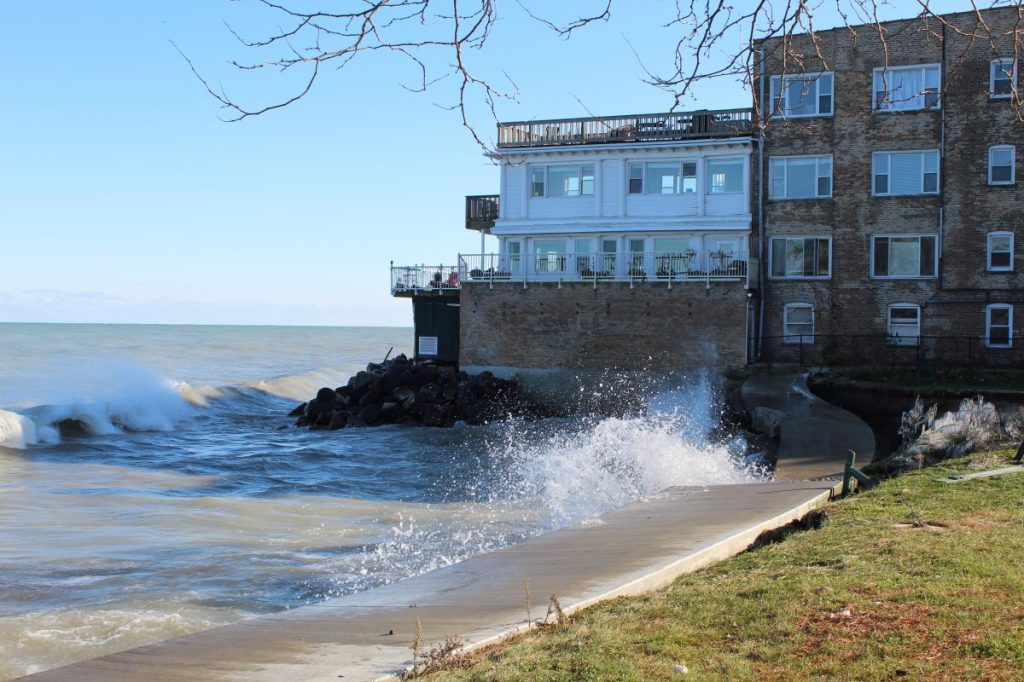 Speaking to Rogers Park residents, I've learned just how much the rising waters of Lake Michigan are impacting their homes and lives. It's something you can only understand by getting out, talking to neighbors and seeing the issue for yourself.
So when I was able to report on the emergency shoreline fortification work, I saw just how much Rogers Park residents were relieved to learn of the news. I am honored to help Far North Side residents be more informed about their neighborhoods. – Joe Ward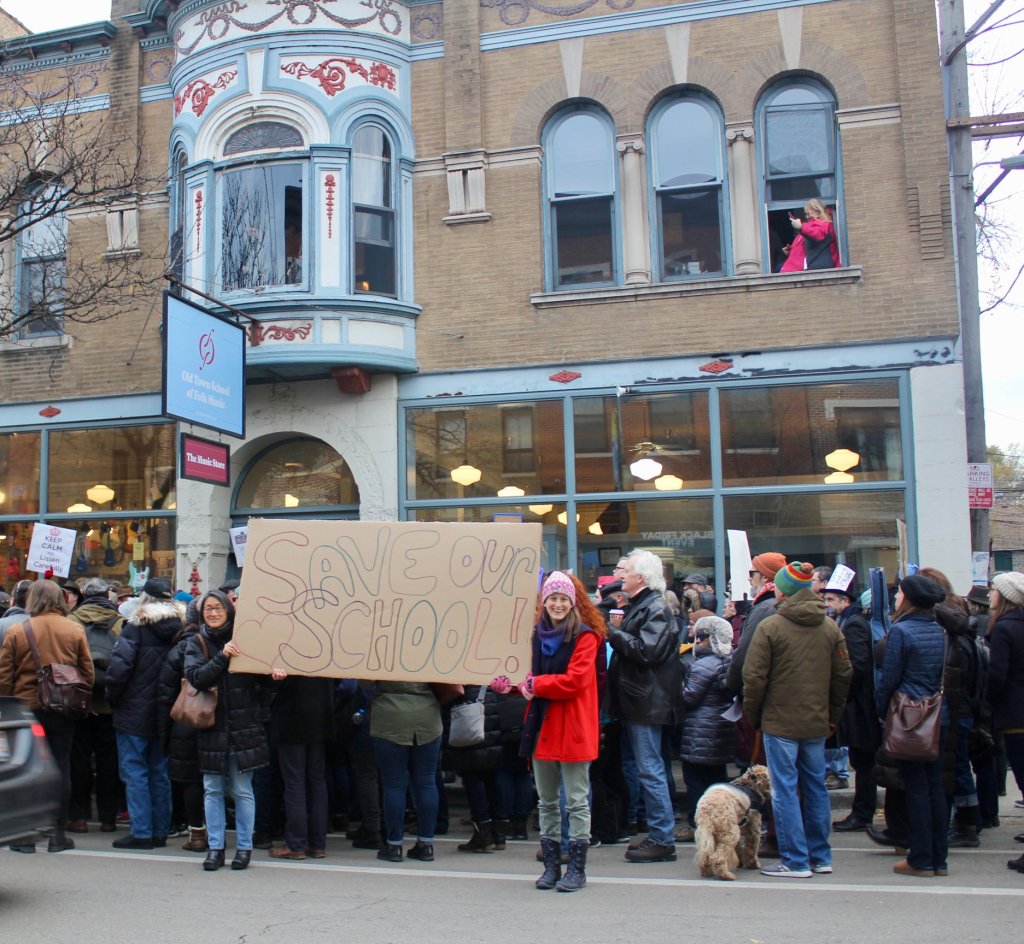 The Old Town School of Folk Music is a cornerstone of Chicago's music scene. Its leadership shocked the school's community in October 2018 by announcing plans to sell one of the school's most valuable assets: Its longtime home at 909 W. Armitage Ave.
Dwindling enrollment was going to be addressed by selling Old Town's valuable Lincoln Park building to fund an endowment for the school, they said.
Students were shocked and heartbroken. Old Town is more than just a school. Every student and faculty member I talked to stressed the unique sense of community and important friendships they found there.
After the announcement of the planned sale students, faculty and fans of the school got organized. They relentlessly campaigned the school's board to not sell the Armitage building, which had been the school's historic home since 1968.
I covered months of petitions, musical protests, teachers unionizing, the hiring of a new school CEO, and students presenting alternatives to increase enrollment without selling the Armitage building.
In the end it worked. By December 2019 the school announced it would not be selling its building and instead working with the school community moving forward to address enrollment. – Alex Hernandez
Do stories like this matter to you? Subscribe to Block Club Chicago. Every dime we make funds reporting from Chicago's neighborhoods.
Our goal is to reach 10,000 subscribers by the beginning of 2020. With just a few hours left in the year, we're pretty close to that goal. Can you help us get across the finish line? Subscribe here or buy a subscription as a gift here.