LAKEVIEW — Chicago's winters can be brutal, but Barbara Burdick has a solution.
Bunnies. Soft, cuddly bunnies.
Burdick is the woman behind Cuddle Bunny, a proposed rabbit boarding facility and bunny business at 2901 N. Clark St. in Lakeview. Aside from giving Chicago bunny owners a safe place to leave their pets while on vacation, Cuddle Bunny would invite neighbors to come in and, well, cuddle with bunnies.
"You can come in and the bunnies will either be hopping around or you can pick a rabbit that you'd like to interact with," Burdick said.
Cuddle Bunny would be split into two levels with two different missions; a 1,500 square foot first floor area to interact with the 'lil hoppers and a 875 square foot basement that could be used to board up to 12 rabbits.
Burdick's pet bunnies Marley, Lola, Sexy Rexy and Duncan Keith would be among the bunnies available for snuggles.
"They would be separate, so my bunnies would be the ones that would be exhibited and other people's rabbits would just be very well taken care of and pampered," she said.
Block Club spoke with Burdick outside of the Zoning Board of Appeals meeting last week, where she was seeking a special use permit to open the facility. If the Zoning Board signs off, she'll then be able to apply for a business license and a building permit.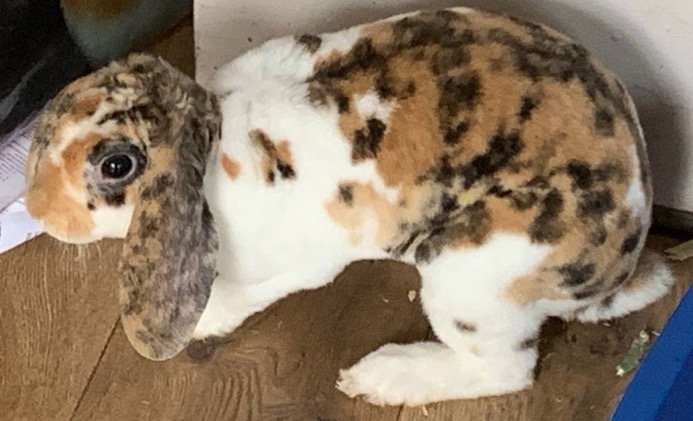 Boarding prices haven't been established yet, but the fee to play with the bunnies won't be prohibitive.
"$7 for a half hour, $15 for a whole hour with the bunnies, but then if you wanted to get a three month pass, around $100 dollars," she said.
Burdick said she got the idea for Cuddle Bunny from a friend who visited Japan and recounted the animal cafes she had visited; husky cafes, owl cafes, bunny cafes.
"I was like "ding ding ding ding" because I love bunnies and I know how wonderful and soft and cuddly they are and I'm like that would be perfect, they don't make any noise, they don't smell, it would be perfect," she said.
Cuddle Bunny won't be a full cafe — Burdick said the zoning laws were too restrictive — but visitors can buy food to feed the bunnies that will help lure them into cuddling.
Carrots won't be the only item on the menu.
"Carrots, bananas, apples are like bunny candy. So more like romaine and broccoli, all the things that your mother wants you to eat," she said.
Burdick said she first had a pet bunny in the '80s. 
"He had a black eye like Spuds Mackenzie…he was Spuds Bunny. And my love of bunnies started there and then I didn't have bunnies for a few years because I had a black lab and he wanted to eat the bunnies," she said.
Fear not, it was an abundance of caution not a horrifying incident that prevented Burdick from keeping bunnies at the time.  She said no such caution is needed with her rottweiler, Zora.
"She loves the bunnies, I mean you'd be surprised…they kiss her on the nose," she said.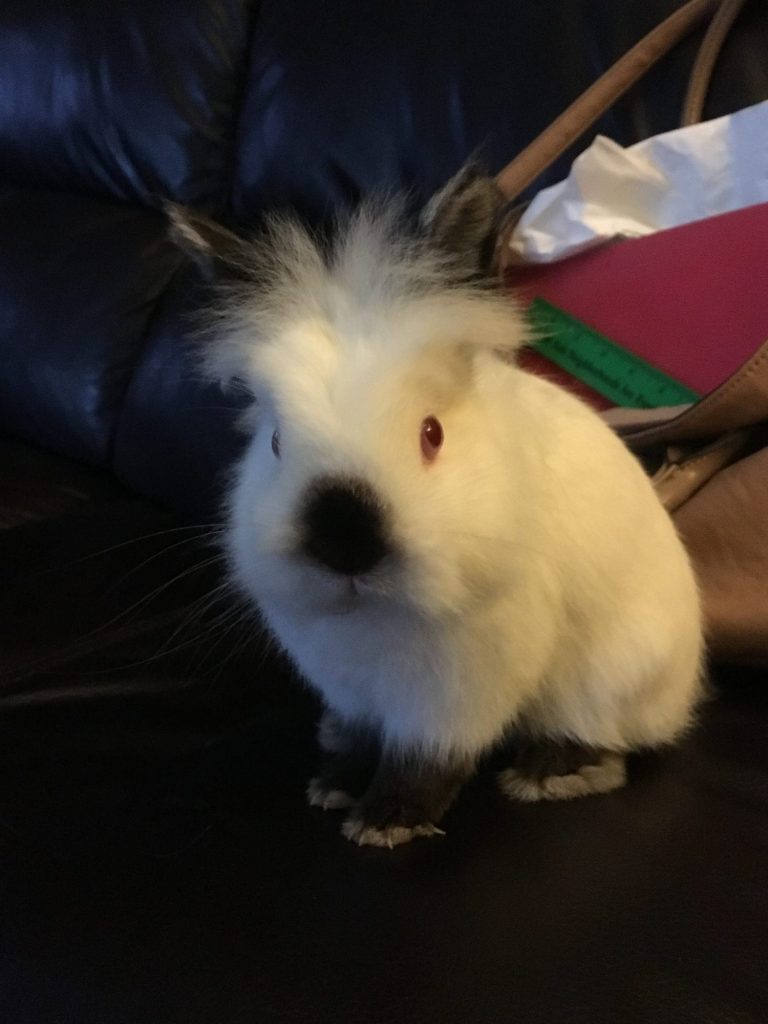 Burdick hopes to open Cuddle Bunny during the winter months to help people cope with the dreary weather.
"I'm hoping February. We'll see how long this whole process takes and the building permit. Definitely before Easter," she said, "I want to have a grand opening with a silent disco."
She said she hopes the space will become a part of the community and serve people who need a little cheer.
"We want to have different events that nobody else does. Bunny yoga, meditation, I want to have blacklight painting parties so people can paint their own picture and then we might hang them up," she said.
Burdick hopes to employ 4 people, but she knows she's in for a lot of work herself.
"I mean I'm going to be there probably like 24-7, I'll probably be sleeping with the bunnies."
Los Angeles-based artist Bunnie Reiss painted a mural nearby and Burdick said part of the artwork spoke to her.
"She did this whole mural with all types of symbols of good luck so I'm hoping it brings me good luck! One of the symbols is a bunny. There is a heart shaped peace sign, just all kinds of symbols that she wove into it and it's very colorful. You can't miss it," she said.
Speaking of lucky charms, Burdick was asked if there's anything lucky about a rabbit's foot?
"Not for the rabbit!" she said.
Our goal is to reach 10,000 subscribers by the beginning of 2020. With just a few weeks left in the year, we're pretty close to that goal. Can you help us get across the finish line? Subscribe here or buy a subscription as a gift here.