WOODLAWN — The Southside Wolfpack U-14 dance team won the American Youth Cheer national championship Dec. 14, despite seemingly all the odds stacked against them.
First, just weeks before they were set to leave, the teams were more than $18,000 short of what they needed to make the trip to Orlando. Thanks to generous donors, they made that up over a single weekend.
Then, in the middle of the dance team's routine, the music shut off, coach Tonya Radcliffe said. Before the Wolfpack's performance, another team warned them of potential problems with the sound system.
Radcliffe told the girls to keep performing no matter what — and when the music suddenly cut, that's exactly what they did.
"We just don't know what happened with the music," she said. "After they finished their routine, they cried their eyes out. They knew they lost; it just broke my heart. If your music shuts off, nine out of 10 times you're going to lose."
Instead, the crowd — including the judges — gave the Wolfpack a standing ovation, Radcliffe said. The judges gave them glowing reviews on their score sheets, and they were on their way to a national title.
A younger age group dance team from the Wolfpack, U-10, also took second place in their first-ever appearance at nationals.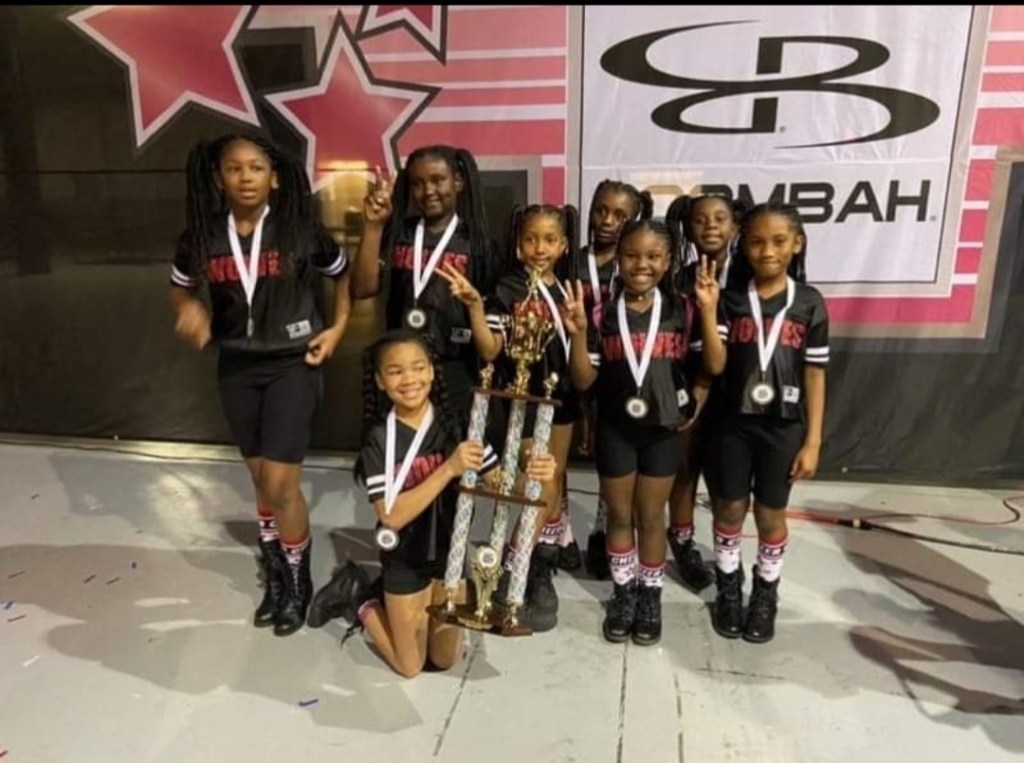 The teams celebrated in Florida with a day at Universal Studios and spent time sightseeing, though rain got in the way of a planned Busch Gardens trip.
To make up for it, the dance teams had a "sleepover," exchanging Secret Santa gifts they purchased at the mall that day.
The girls have been ecstatic ever since the trip, Radcliffe said.
"I heard from one of the girl's school principals; ever since they won, [they] haven't had any problems," she said. "Oh my God, the girls are so excited."
The cheer, dance and football teams will celebrate their seasons with a banquet Saturday at the Martinique Banquet Complex, 8200 S. Cicero Ave. in Burbank.
"It's not going to be a regular banquet for them," Radcliffe said, adding that the teams will receive rings, t-shirts and bracelets in celebration of the victory.
Do stories like this matter to you? Subscribe to Block Club Chicago. Every dime we make funds reporting from Chicago's neighborhoods.
Already subscribe? Click here to support Block Club with a tax-deductible donation.
Our goal is to reach 10,000 subscribers by the beginning of 2020. With just a few weeks left in the year, we're pretty close to that goal. Can you help us get across the finish line? Subscribe here or buy a subscription as a gift here.