LOGAN SQUARE — Frank Lopez, the man who for 35 years decorated his Logan Boulevard home so spectacularly during the holidays that it became known as the Logan Square Christmas house, has died. He was 85.
The founder of metal fabrication company Chicago Wire Design Co., Frank Lopez died in mid-November after doctors found a tumor in his lung, according to his daughter, Francesca.
November had traditionally been a happy month for the Lopez family.
Every November for the last 35 years, Frank Lopez would plan his annual Christmas light show, tweaking things here and there, untangling and testing the lights affixed to the reindeer and other life-sized wire animals that had been sitting in storage for the bulk of the year.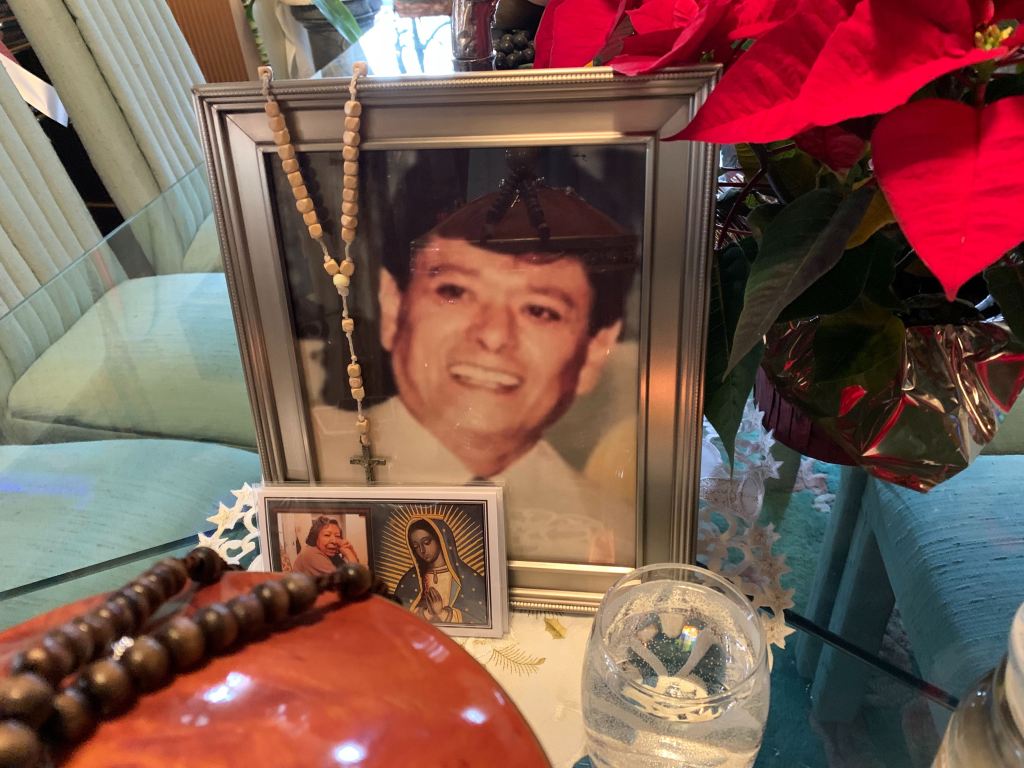 Francesca Lopez said her father took great joy in designing the decorations and putting them up each year.
"He would say, I'm just waiting for December to come. This year I'm going to do this, I'm going to do that. I'm going to change the reindeers, I want them to be flying in the sky. … He wanted to have something new for the people to see," Francesca Lopez said.
Every Christmas thousands of people, a mix of neighbors, people from across the city and even tourists, descend on Frank Lopez's house at 2656 W. Logan Boulevard to get into the holiday spirit.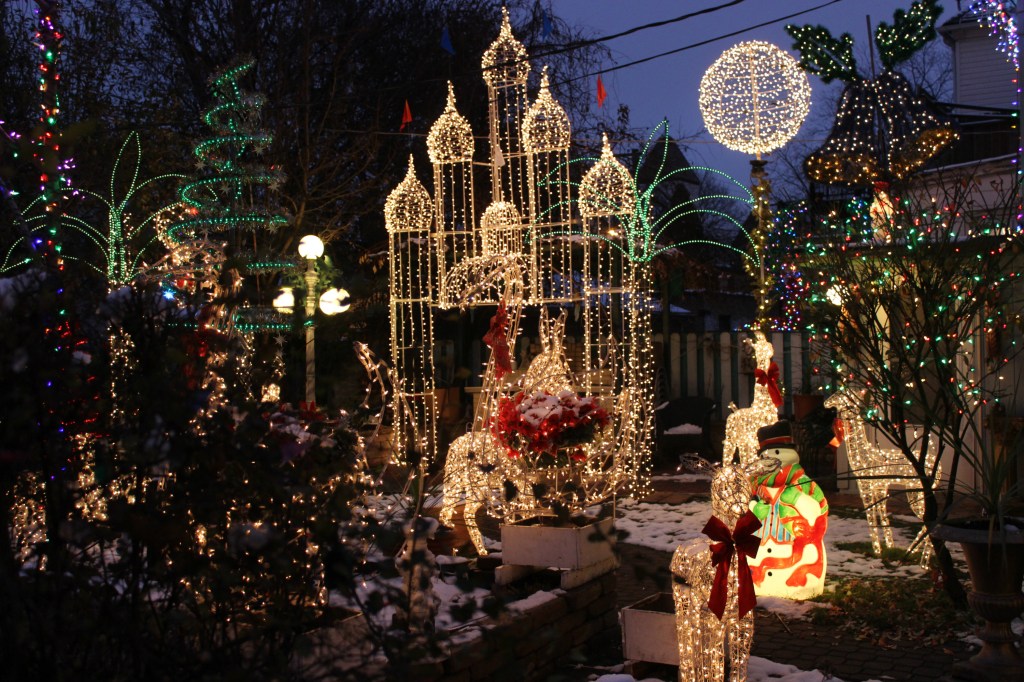 This year, Frank Lopez planned the light show from his hospital bed and died unexpectedly days later.
"He was telling the employees to do this and that for the decorations like always," Francesca Lopez said.
The decorations did go up this year, but they're not as elaborate as they normally are. Frank Lopez had sold his company about two months before he died, which meant his usual gaggle of Christmas house employees could only help on Saturdays, his daughter said.
What will become of Frank Lopez's magical Christmas house after his passing is unclear.
Francesca Lopez said she plans to carry on the tradition and oversee the decorating for as long as the home stays in the family.
"As long as we can do it, we'll keep with tradition," she said.
But there are several reasons why selling the home is the better option.
Francesca Lopez, who grew up an only child, doesn't live in Chicago and has no use for the house herself. She lives in Monterrey, Mexico with her husband their two kids, ages 28 and 23 — and has for many years.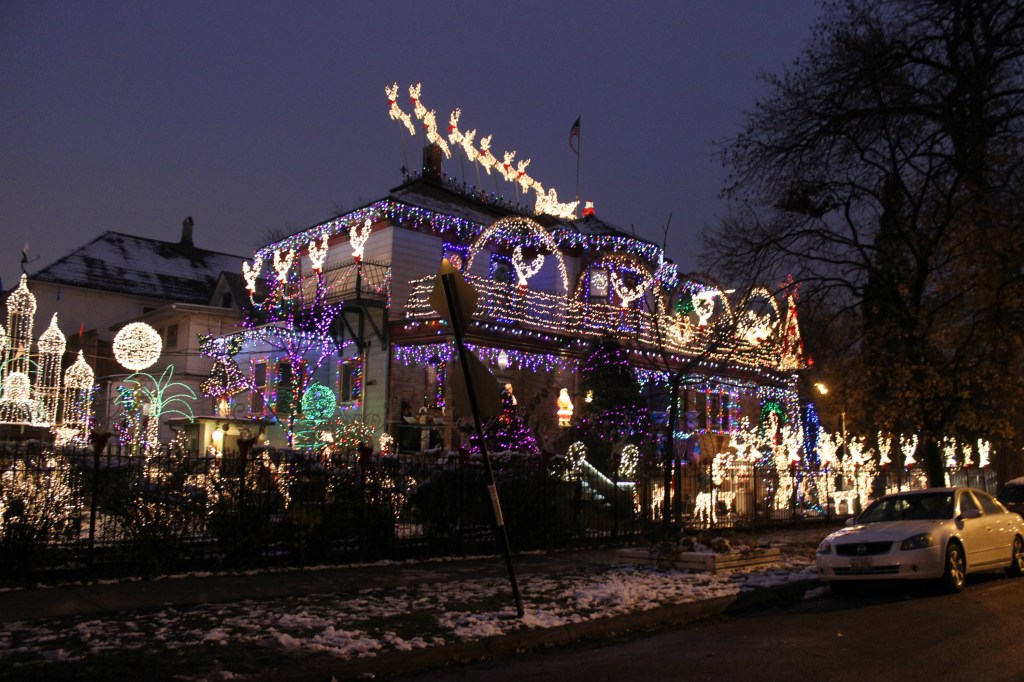 Right now, Frank Lopez's longtime friend and caretaker is living in the house. But if he were to leave, there'd be no reason to keep the house, Francesca Lopez said.
Property values in Logan Square have also skyrocketed since Frank Lopez bought the home in the 1980s. In other words, the home is worth a lot more today than it was when he bought it.
Francesca Lopez acknowledged the advantages of selling and said while she hasn't ruled it out, nothing is certain.
"If it's empty I would have to sell it. It's just a month ago that my dad died. That's not in our heads of course. We have to think in the future about what we're going to do," she said.
'He was very, very proud of his house'
Though he was known for putting on a spectacular light show every year, Frank Lopez himself was not interested in being in the spotlight.
Francesca Lopez said it made him happy to see people from all over the city gather outside of his home during Christmas time, but he never went outside to chat with anyone — he would just watch the crowds from his window, beaming with pride.
Francesca Lopez described her father as a private person who took great pride in his engineering work and being the "best dad."
"He was a perfectionist. He was very strict with me and his employees," she said adding that he was also "very generous with all of his employees and all the people he knew."
"If somebody needed help, he would always be there. If he knew them, he would be there for them."
Frank Lopez is originally from Monterrey, Mexico. He moved to Chicago to study engineering at DePaul University and years later founded Chicago Wire Design Co., where over the years he brought on several big-name clients like Pier 1 Imports and Target, Francesca Lopez said.
Certificates and awards line the walls of Frank Lopez's home. Some of the awards are for excellence in business and others are for helping community institutions like the Humboldt Park library.
It's clear Frank Lopez took great pride in decorating the inside of his home, too. There's art everywhere you turn: large sculptures and busts, paintings in gold gilded frames and glass cabinets filled with trinkets and treasures.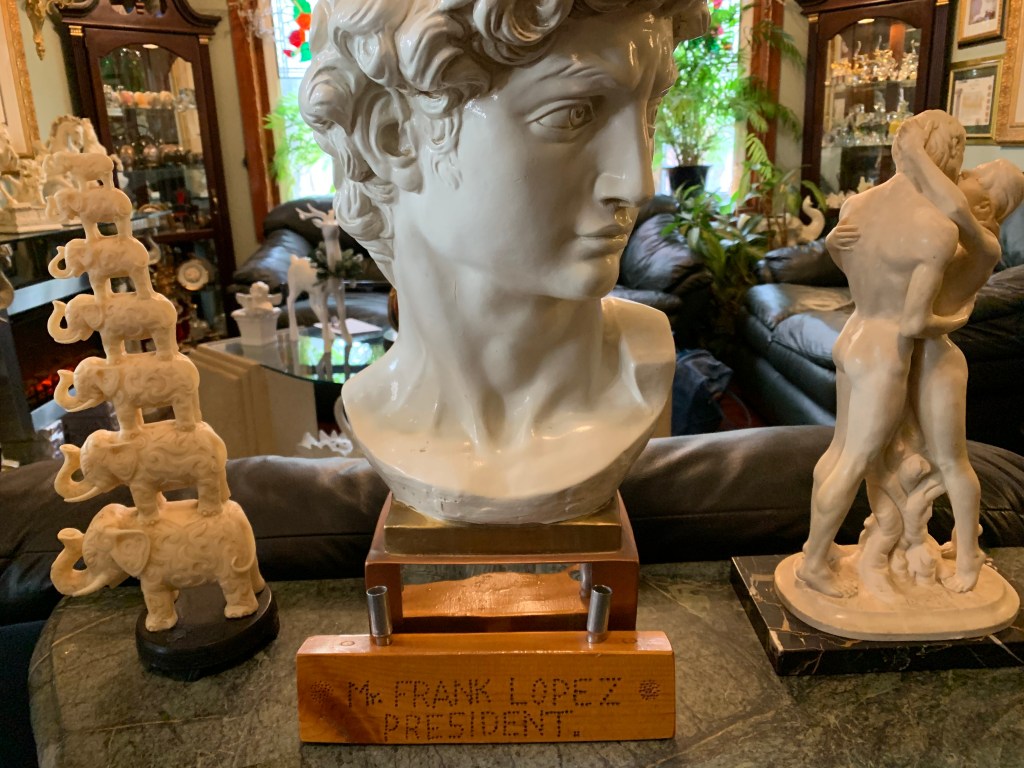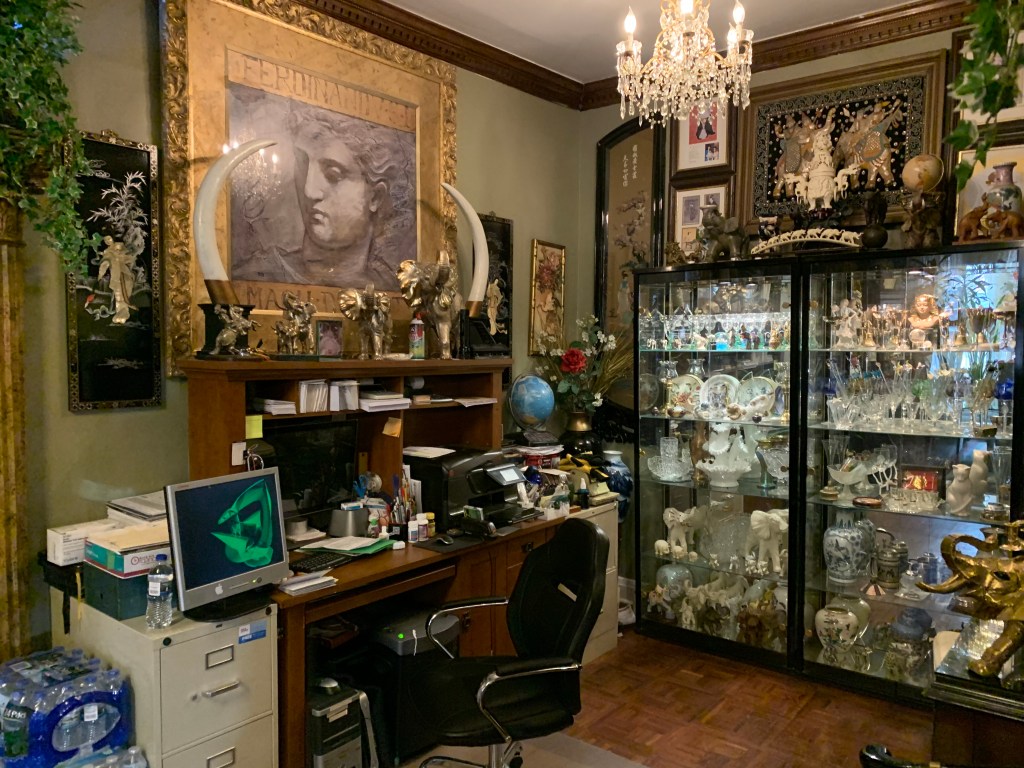 Surrounded by her father's eclectic art collection, Francesca Lopez said she's thrilled that he made his mark on the neighborhood and that his work brought people from all over the city joy.
"We'll try to keep with his tradition and we'll try to keep our house as long as we can," she said.
"Thank you for each year coming by and seeing all of his decorations. All of the decorations were his ideas. He loved Christmas. He loved seeing everybody happy. He was very, very proud of his house."
Do stories like this matter to you? Subscribe to Block Club Chicago. Every dime we make funds reporting from Chicago's neighborhoods.
Already subscribe? Click here to support Block Club with a tax-deductible donation.