CITY HALL — Recreational weed sales could be delayed until July 1 after a proposed ordinance was narrowly approved out of a city committee Tuesday.
The measure, authored by Ald. Jason Ervin and co-sponsored by 19 other aldermen who comprise the Aldermanic Black Caucus, will head to the full City Council for a vote Wednesday.
In a dramatic 10-9 vote, the proposal passed at a Committee on Oversight and Equity on Tuesday.
Alds. Sophia King (4th), Roderick Sawyer (6th), David Moore (17th), Raymond Lopez (15th), Jeanette Taylor (20th), Byron Sigcho-Lopez (25th), Walter Burnett Jr. (27th), Ervin (28th), Carrie Austin (34th) and Carlos Ramirez-Rosa (35th) voted to approve the measure.
Alds. Daniel La Spata (1st), Pat Dowell (3rd), George Cardenas (12th), Michael Rodriguez (22nd), Ariel Reboyras (30th), Felix Cardona (31st), Gilbert Villegas (36th), Andre Vasquez (40th) and Brendan Reilly (42nd) voted against the measure.
Dowell, chosen by Mayor Lori Lighfoot to replace Austin as chair of the powerful Budget Committee, was the only Black Caucus member to vote against the proposed ordinance she co-sponsored.
If approved at City Council, the proposal would delay recreational cannabis sales from Jan. 1 to July 1. Black Caucus members have said they are pushing for the ban because of a lack of minority ownership in dispensary operators.
With state-licensed medical marijuana dispensaries getting the first wave of recreational marijuana licenses under the state's process, all 11 firms permitted to sell weed on Jan. 1 in Chicago are owned by white men.
Austin, who chairs the committee, said she voted in solidarity with the Black Caucus, of which she is a member. That's a change in course from earlier this month, when Austin said she was against delaying sales and hoped Ervin would drop the measure.
"My colleagues felt that there wasn't enough input. So I'm going to go with them. They have been the ones that have been meeting with the governor, as well as the mayor," Austin said Tuesday. "So I'm taking their instructions."
Prior to the committee hearing, aldermen received a memorandum from the mayor's office that said the administration had taken the Black Caucus' concerns and discussed them with the state. The memorandum, copied below, formally addresses a list of equity demands from the caucus.
Ervin, who chairs the Black Caucus, said the memorandum was too little, too late.
"Now, at the 99th hour this comes up," he said. "At the time they realize that the votes are here to pass something, then people want to come up with a specific type of plan."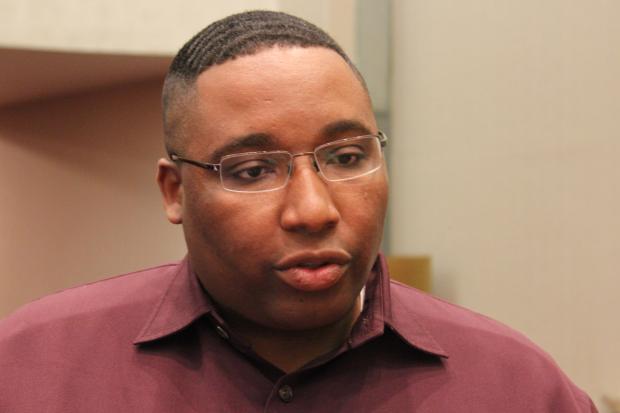 In a statement, Lightfoot said she still opposes the proposed ordinance to delay weed sales.
"I have repeatedly asked the members of the Black Caucus to devise a strategy that addresses equity. Instead, we have primarily been met with a litany of complaints but no tangible solutions," Lightfoot said. "Crossing our arms and walking away is a tactic, not a strategy, and is not only unacceptable but irresponsible."
Lightfoot said city leaders have a "tremendous opportunity" to work together toward "truly equitable legalization."
"Cannabis will be legalized across the state of Illinois starting on Jan. 1, and I have no intention of Chicago being left behind. It is unfortunate that the Black Caucus has chosen to remain on the sidelines," Lightfoot said.
Reilly is not a member of the committee but joined in on the vote in his role as City Council president pro tempore. He told the committee he was worried the proposed ordinance would expose the city to legal challenges if it is passed.
"My concern is that we're on the precipice of passing an ordinance that is technically deficient," he said.
At issue was a section of the proposed ordinance that listed the cannabis business establishments that would be banned under the proposal, including "adult-use cannabis dispensing" organizations.
A Department of Law employee told the committee that phrase could be read to include medical dispensaries despite the fact that the proposed ordinance excluded medical dispensary sales from being included in the ban elsewhere in the ordinance. The staffer suggested amending the language of the ordinance. 
Ervin dismissed that concern.
"I think you are trying to create a problem that does not exist," he said.
In addition to Dowell splitting from the Black Caucus, members of the Progressive Caucus and Latino Caucus were also on opposite sides of the vote.
Lopez voted for the measure and was disappointed the City Council Latino Caucus didn't fully support of the Black Caucus. Lopez was once an officer of the Latino Caucus but left the group earlier this year.
"They are blissfully unengaged right now," he said. "There was no leadership, no presence, no negotiations by the Latino Caucus to try to see what benefits the Latino community who has also been impacted by the war on drugs, could be had."
After the meeting, Villegas, Lightfoot's City Council floor leader, conceded the proposal may have the 26-vote majority it needs to pass City Council on Wednesday.
"Looking at the roll calls, I think right now the votes are there to have a delay," he said.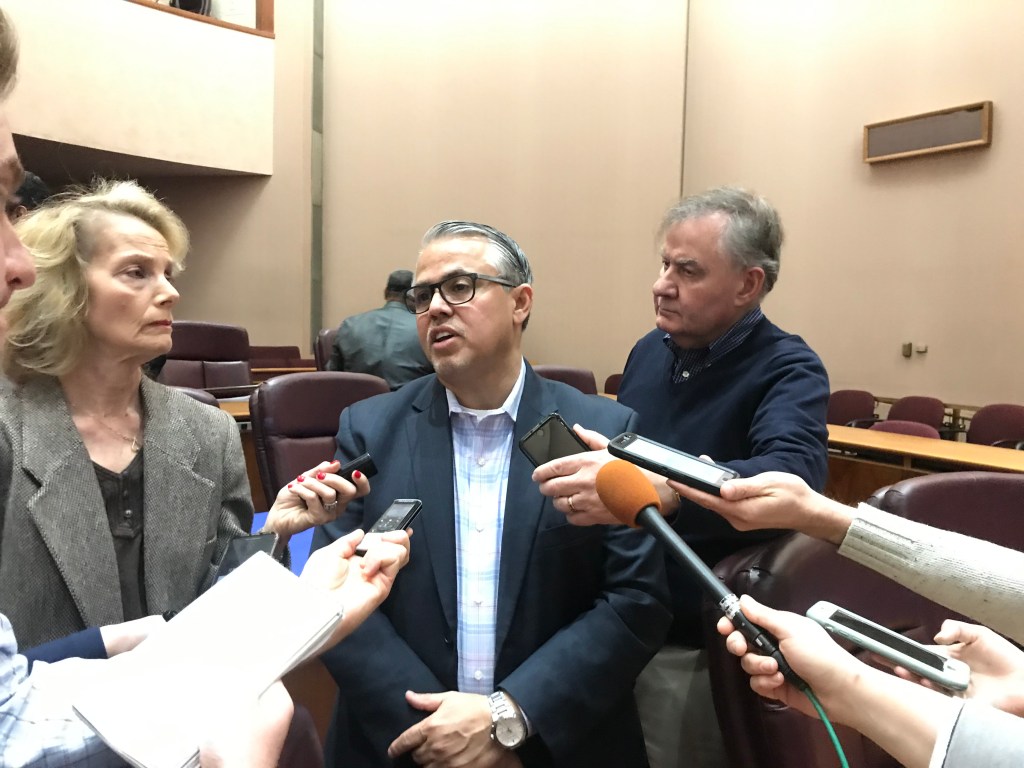 But just two aldermen could use a parliamentary maneuver called "defer and publish" to delay the vote until Friday, at the earliest.
Vasquez is a member of both the Progressive and Latino caucuses. He voted no.
A delay would "limit the ability for the city to create revenue for itself to have more social equity programs," he said. "So I share the goal, I just don't think this is the method."
However, he said he would not attempt to block a vote on the measure Wednesday at City Council.
"Nope, not getting between that," he said.
If it is "deferred and published," at the council level, at least two days would have to pass before a new City Council meeting could be called. Sawyer and Lopez said that would not be a problem.
If it is passed, the ordinance could still be vetoed by Lightfoot. 
Lopez said that would be remarkable.
"Let her veto ensuring that the African American and Latino communities have a fair shot at making money off the industry that has so incarcerated many of us," he said.
RELATED COVERAGE
Will Legal Weed Be Delayed? Black Aldermen Force A Vote Next Week Because All Dispensary Owners Are White
Black And Latino Aldermen Vote No On Wrigleyville Weed Dispensary, But It Moves Forward Anyway
West Loop Alderman's Message To Weed Dispensary Owners: Get A Black Partner Or Don't Come To My Ward
Black Aldermen Will Push To Stall Weed Sales Over Lack Of Black Dispensary Owners At Meeting Wednesday
Dispensary Lottery So White: With No Black Owners In The Mix, Black Caucus Could Move To Stall Weed Sales
Do stories like this matter to you? Subscribe to Block Club Chicago. Every dime we make funds reporting from Chicago's neighborhoods.
Already subscribe? Click here to support Block Club with a tax-deductible donation.
Our goal is to reach 10,000 subscribers by the beginning of 2020. With just a few weeks left in the year, we're pretty close to that goal. Can you help us get across the finish line? Subscribe here or buy a subscription as a gift here.


Memorandum to the Chicago Aldermanic Black Caucus by Block Club Chicago on Scribd