DOWNTOWN — Hours after Juice WRLD's family and closest friends gathered for a funeral for the late rapper in south suburban Harvey, thousands of fans held a vigil for the young star Friday night in Millennium Park. 
Some carried signs, while others carried bluetooth speakers blaring his music, with dozens more singing along. All seemed feel a tremendous loss and described a talent who died too young. 
"The impact he had on me, I can't even describe," said 22-year-old Jeremy Hill of Elgin. "I was in a dark place when I got into him and he helped me get over a heartbreak. He really gave voice to the voiceless. It's like he was one of us."
The event, originally scheduled to start at 6 p.m., started at 7:30 following the Chicago Children's Choir Caroling at Cloud Gate annual event. That event took place near The Bean, while the vigil for Juice WRLD was held at the Wrigley Square section of the park.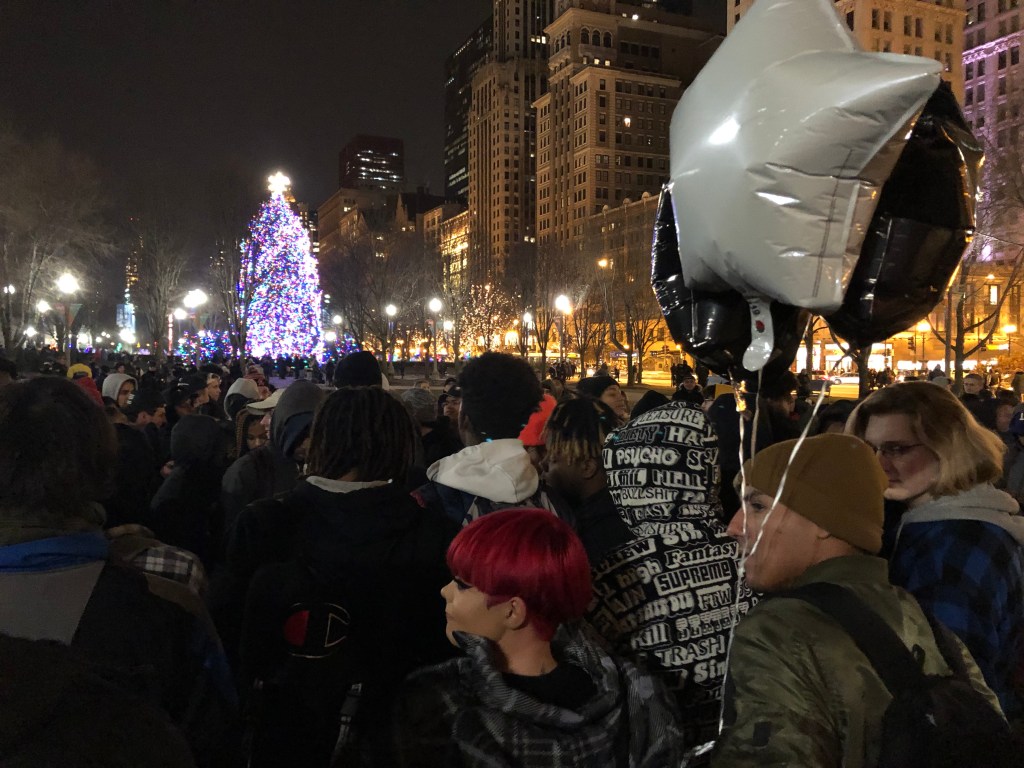 At one point, after a few balloons were released, the crowd began jogging out of the park and headed north along Michigan Avenue to the plaza in front of Fox 32 Chicago. There, they continued singing Juice WRLD songs before heading back to Millennium Park.
Cole Francis, 16, of Chicago, said he was lucky to see Juice WRLD, whose real name is Jarad Higgins, last year at Chicago's North Coast Music Festival.
"A lot of his fans never saw him. It's so sad, but I'm glad I saw him once," Francis said.
Eddie Bravo, 18, also of Chicago, said Juice WRLD "made music that we all could relate to. I loved him, he made music we all could relate to…All the legends die young."
The rapper died Sunday of apparent cardiac arrest at Midway Airport.