LINCOLN SQUARE — Green is the color of Christmas, from trees and wreaths and boughs of holly to all that money flying out of people's wallets.
But even though 'tis the season for decking the halls with conspicuous consumption, being the other kind of "green" — eco-conscious — doesn't have to fall by the wayside.
After asking ourselves, "What would Greta Thunberg do?" we decided to buy people presents anyway, and rounded up a bunch of gift ideas, at a range of price points, that either celebrate Mother Nature or support the rescue of Planet Earth.
Zero Waste Chicago is a great one-stop shop for everyday items (think "stocking stuffers") that will help a person reduce their carbon footprint. Products available in Zero Waste's online shop include reusable "paper" towels; Bee's Wrap, which is a reusable alternative to plastic wrap; and a shampoo bar that eliminates the plastic packaging of a typical bottle. Prices, $10-$20; zerowastechicago.com/store.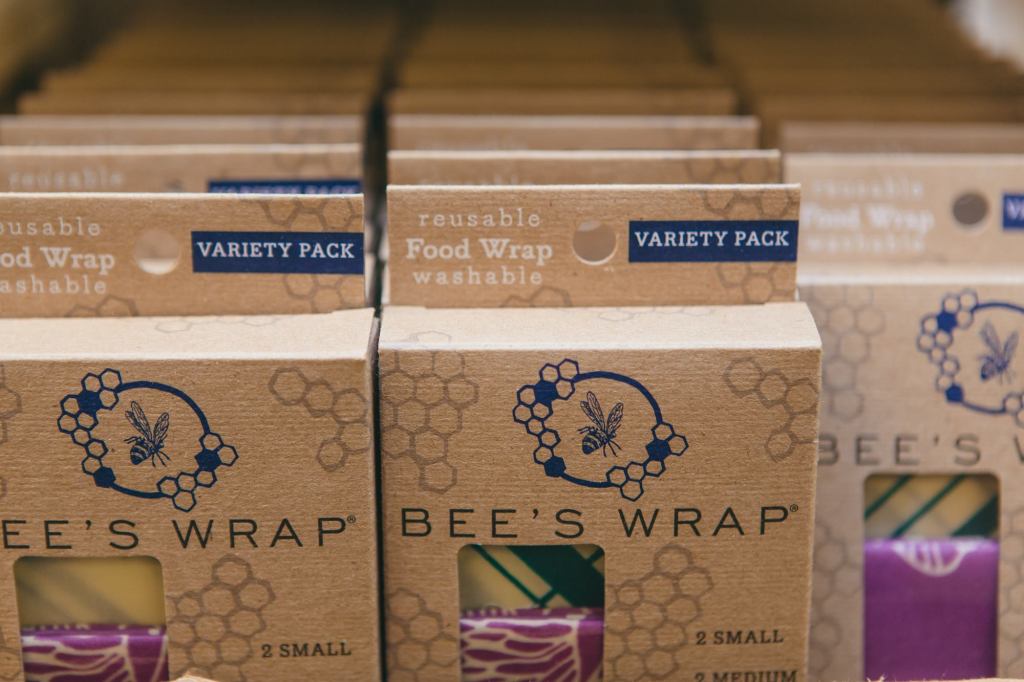 Conscious Step's colorful socks make more than a fashion statement. The company's supply chain is vegan-certified and every pair of footwear is made from organic fair trade cotton. On top of that, for every pair of socks purchased, Conscious Step donates to a nonprofit. So far, they've supported rainforest conservation, planting trees and the protection of oceans and endangered animals. Price: $15/pair. We found them at the Andersonville Galleria, 5247 N. Clark St.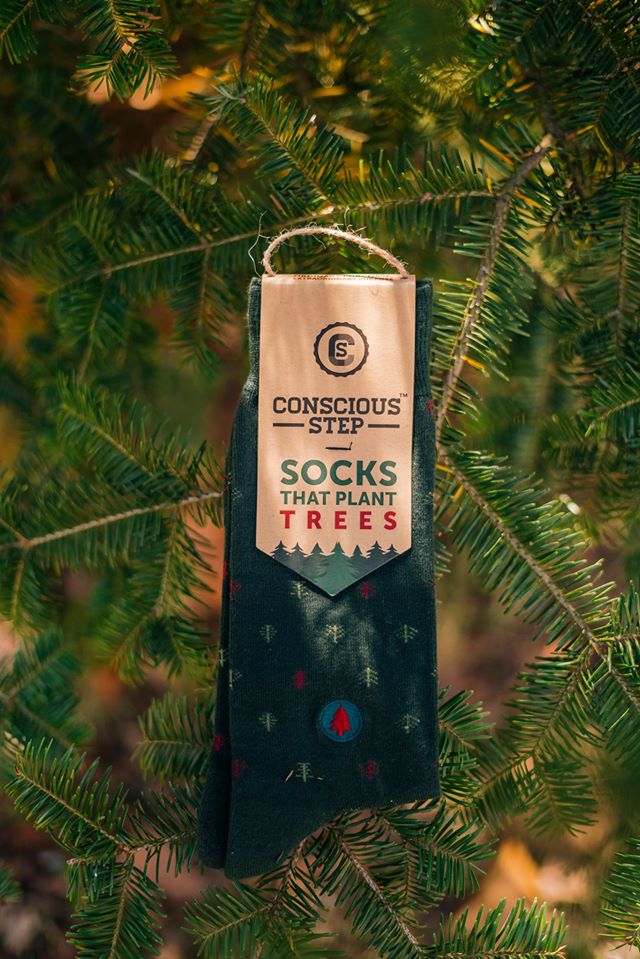 With an emphasis on prints and apparel inspired by science and space, 2046 Print Shop is Chicago-based graphic artist Justin Van Genderen. His "leave it in the ground" enamel pin ($14.95) campaigns for the reduction of dependence on oil, and 50 percent of pin sale profits go to climate justice organizations. Van Genderen's prints, which have a mid-century mod appeal, include a green energy series ($30-$40, sold individually) representing geothermal, hydropower, solar power and wind power. 2046printshop.com
Speaking of reducing dependence on oil, promote pedal power with the gift of a Divvy subscription. The cost is $99 for an annual membership, good for an unlimited number of 45-minute rides.
Colorado-based Wine Punts takes discarded wine bottles and repurposes them into glassware. We found sets of four for $40 at Neighborly, 1909 W. Division St.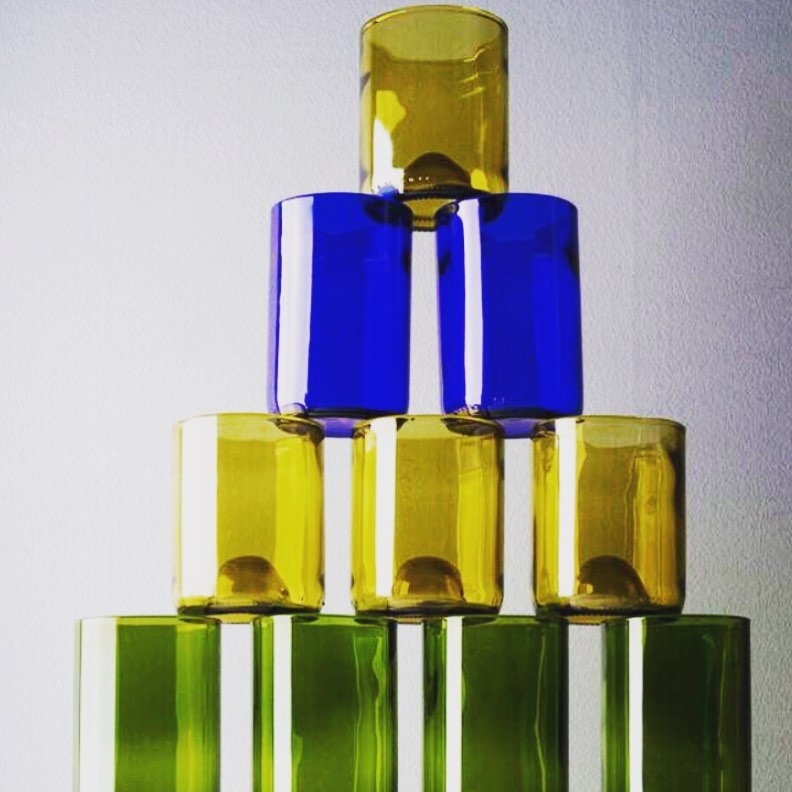 Neighborly doesn't just sell green goods, it makes them too, including its line of Cleaning Chicago Soaps. For every $8 bar of soap sold, $1 is donated to a local eco-conscious nonprofit. Among the charity recipients: Friends of the Chicago River and Gateway Green. The Holiday Tree-scented bar benefits the Chicago Park District and its efforts to recycle Chicagoans' Christmas trees by collecting them and turning them into mulch.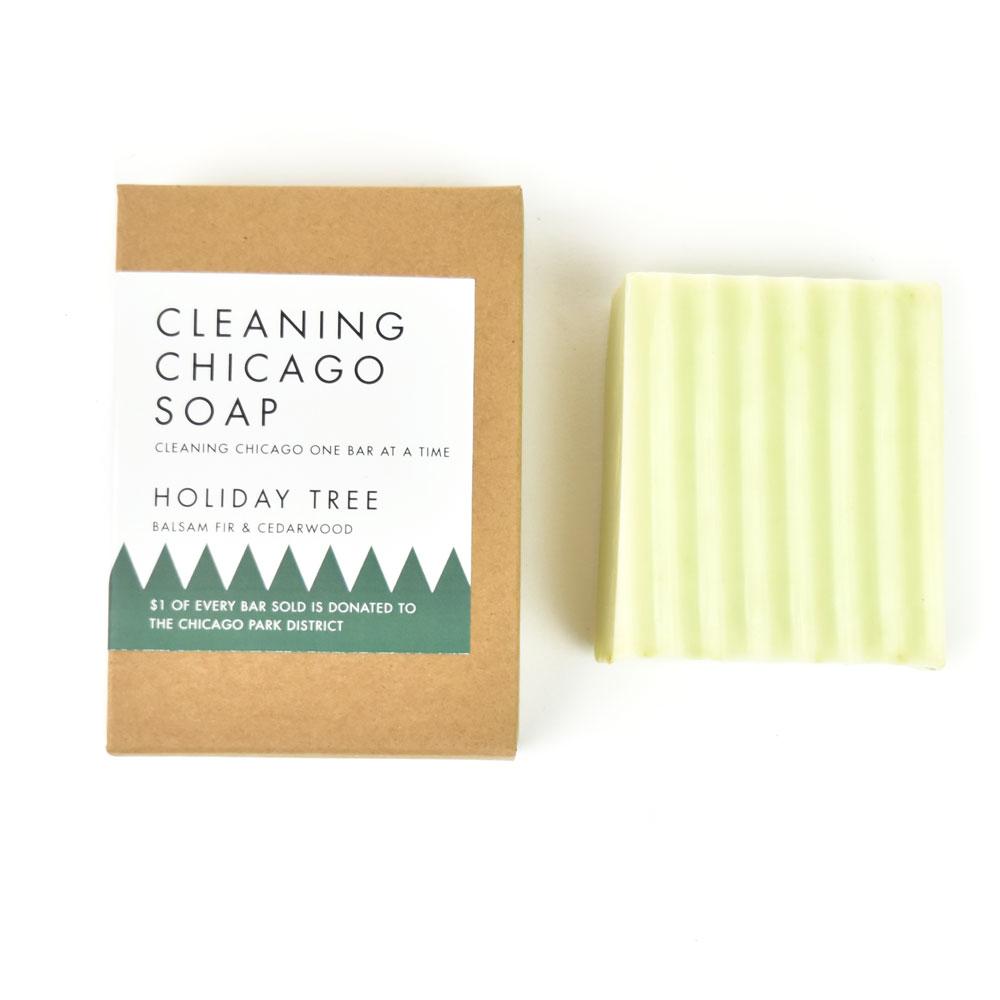 Shops are awash in Chicago flag merchandise; for our money one of the best uses of the city's stars and stripes is Koru Street's wallet made from recycled plastic bags. Two different sizes are are available, as well as a wristlet; priced $17-$28. Shop online or at brick-and-mortar outlets such as Enjoy, the Urban General Store. 4723 N. Lincoln Ave., 5307 N. Clark St.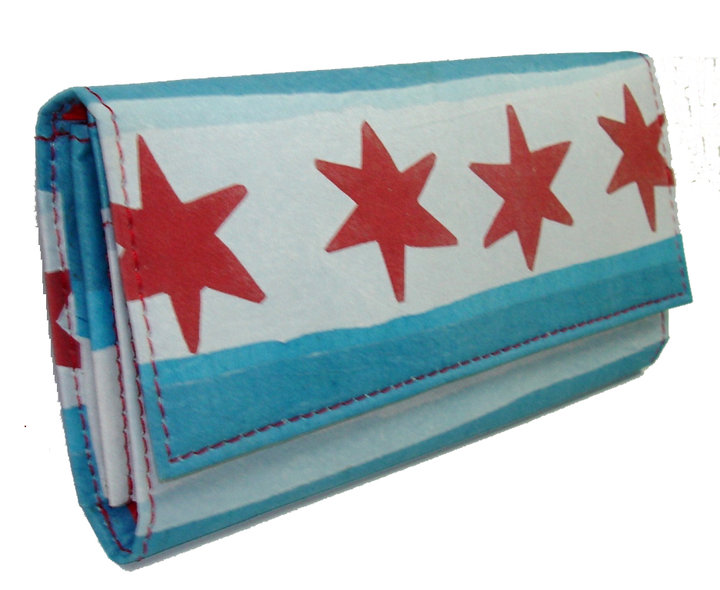 Who wouldn't love the gift of time, especially when it comes in the form of an upcycled LP. Transistor carries an array of vinyl clocks, dubbed Record Time, created by the shop's founder, Andy Miles. Price: $30-$45, 5224 N. Clark St.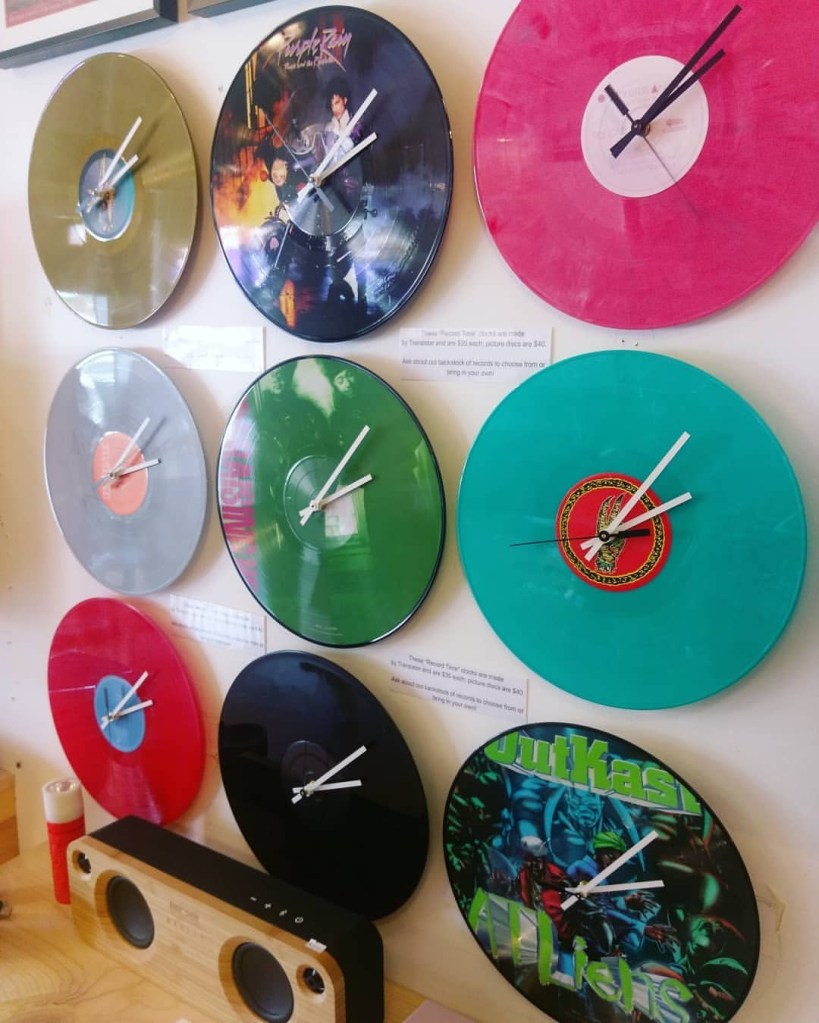 A holiday pop-up market at The Plant will feature a number of the small and emerging businesses that operate out of this former meatpacking plant in Back of the Yards. For sweet stocking stuffers, pick up jars of raw Chicago honey from urban beekeeper Bike a Bee and bars of organic, fair trade, made-in-Chicago chocolate from Tuanis. Saturday, 11 a.m. to 3 p.m., 1400 W. 46th St.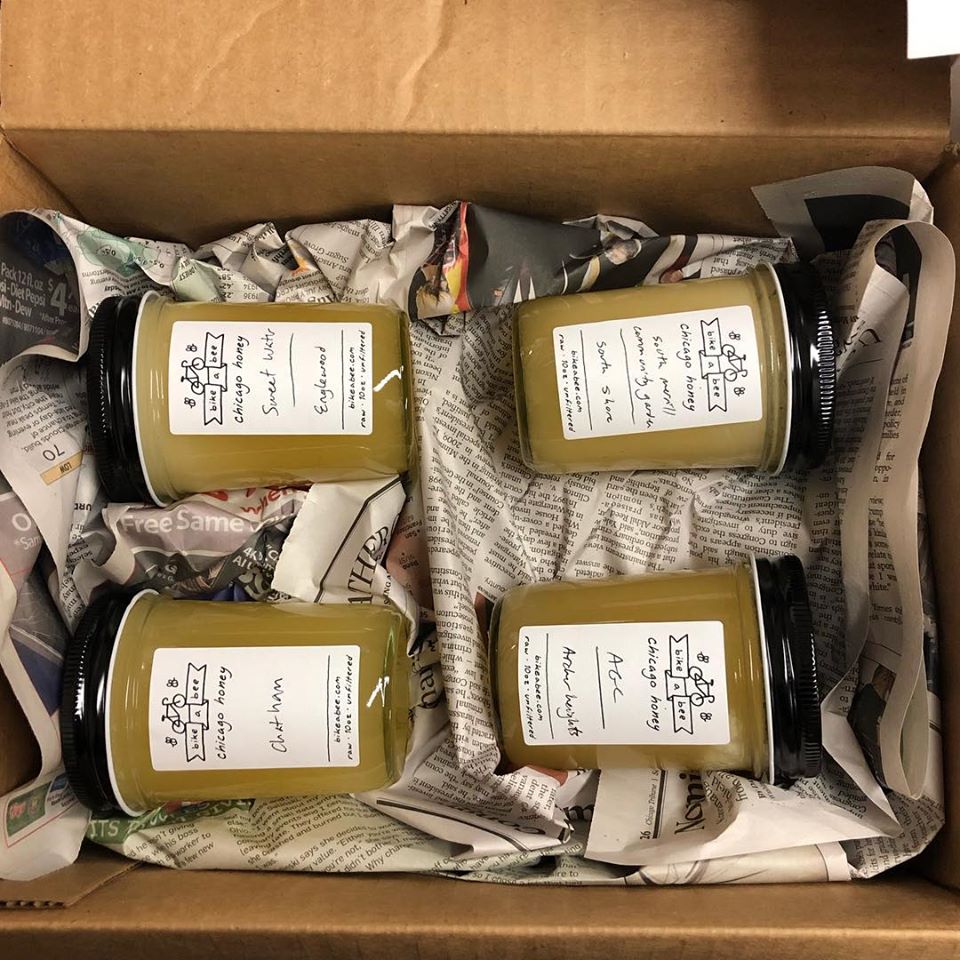 Recycling is so 2014, now everyone's buzzing about compost. Thanks to compact tumblers, back yard composting has never been easier, and the hottest of these gizmos in 2019 (based on the fact that it's out of stock everywhere) is the Algreen 82112 Terra. We found it online (shhh…) for $189.35. What makes the 82112 so awesome? Two hyphenated words: rodent-proof. Another gift option for the landfill-averse: a subscription to a compost collection service. Waste Not, Healthy Soil, The Urban Canopy and Collective Resource all serve various parts of Chicago.
The serious tree hugger in your life is bound to love this next gift so much, they might embrace you too. "The Overstory," by Richard Powers, won the Pulitzer Prize for fiction back in April and is now available in paperback. According to the New York Times, in this "magisterial" novel, "humans are merely underbrush; the real protagonists are trees." $18.95 at local shops including the Book Cellar, 4736-38 N. Lincoln Ave.
Forget the jelly of the month club, houseplants are the real gift that keeps on giving. They trap dust and allergens, add moisture to the air, boost humidity and scrub pollutants. Let the pros at Chicago's plant shops help you choose the perfect leaf baby for your loved ones. The Plantier, Foyer Shop and The Plant Shop are all great places to start.
May your days be merry and bright, and may all your Christmases be green.
Do stories like this matter to you? Subscribe to Block Club Chicago. Every dime we make funds reporting from Chicago's neighborhoods.
Already subscribe? Click here to support Block Club with a tax-deductible donation.
Our goal is to reach 10,000 subscribers by the beginning of 2020. With just a few weeks left in the year, we're pretty close to that goal. Can you help us get across the finish line? Subscribe here or buy a subscription as a gift here.