NORTH LAWNDALE — A Friday pop-up shop will feature several of North Lawndale's most talented entrepreneurs.
The pop-up, Sip + Shop, will also be a casual gathering with music, food and complimentary drinks so visitors can relax and enjoy themselves as they explore the small businesses at the Martin Luther King Jr. Exhibit Center, 1558 S. Hamlin Ave.
The MLK Center's director Alexie Young planned the event. She said the night will be a chance for folks to do some shopping and get to know their neighbors and discover the kinds of entrepreneurial talent that isn't showcased enough in Lawndale.
"Even if you don't purchase something on the spot that day, at least you'll know what is available to you in your neighborhood from some of the talented people that live here," Young said.
Young hopes that by supporting local businesses and providing a low-cost place for vendors to set up and sell their goods and services, the neighborhood's small business owners can bring more commercial opportunity back to the West Side.
"Other neighborhoods have shops and have those amenities available where they can pop into several stores on one strip," Young said.
She hopes Sip + Shop will encourage residents to shop local, because by doing so "you're also supporting an entrepreneur who wants to support their family."
The gallery will host five vendors and will feature free drinks, including wine and warm apple cider, curated by Sips in the City.
Lingo Chicago, a creative production company and clothing line, will be among the vendors.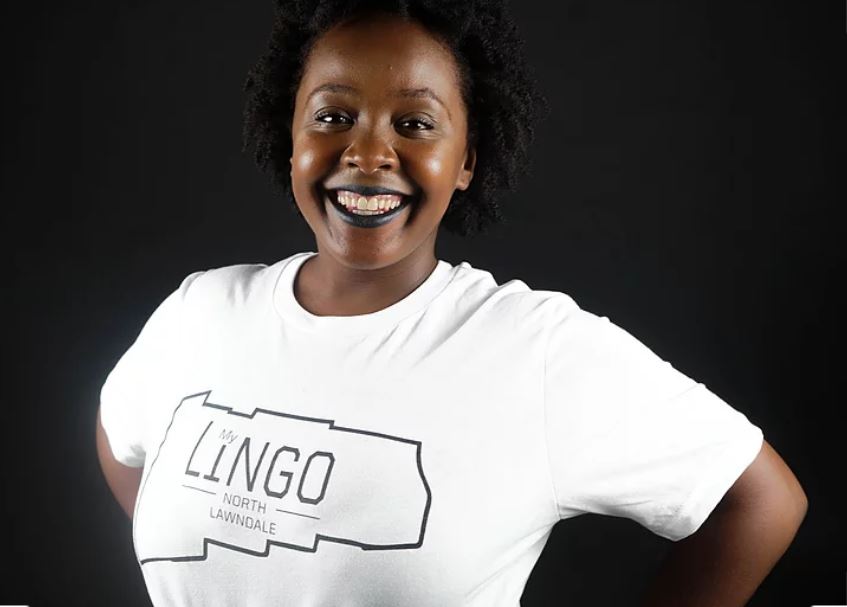 "Each T-shirt has a different neighborhood on it. … That's just a campaign to really bring people together and for them to be reppin' their neighborhood," Young said.
All-natural body care line Creesie's Plant Life Organix will also have a table at the event.
Food will be crafted by celebrity chef Bruce Jenkins, owner of BruceBeCooking. Jenkins said the menu will offer fried catfish, roasted veggies, garlic bread, gumbo and a cake or pastry for dessert.
Jenkins has been a chef for several NBA players for nearly five years, and in 2018 he began to branch into catering. Jenkins wants Sip + Shop to shed light on the high-quality products, goods and services West Side natives are working to produce so residents can "know it's someone who can bring this to North Lawndale," he said.
Sip + Shop is 6-9 p.m. Friday at the MLK Exhibit Center, 1558 S. Hamlin Ave.
Pascal Sabino is a Report for America corps member covering Austin, North Lawndale and Garfield Park for Block Club Chicago.