PORTAGE PARK — Ald. Jim Gardiner (45th) will give an update on the future of the old Sears at Six Corners during a meeting later this month, he announced Friday.
The alderman will meet with neighbors at 7 p.m. Dec. 17 in the auditorium of Carl Schurz High School, 3601 N. Milwaukee Ave.
Gardiner announced the meeting in a Friday morning Facebook post. He did not return a request for more information on what will be discussed at the upcoming meeting.
The massive Sears at Six Corners opened in 1938 and was an anchor of the business corridor for decades. In July 2018, the store sold off the last of its inventory and fixtures.
The last update on the property happened during a standing-room-only meeting in November 2018 that lasted three hours inside the former Sears Auto Center.
Former Ald. John Arena (45th), the Six Corners Association and developers Seritage Growth Properties and Tucker Development Corp asked neighbors their thoughts on what the future of the property could be.
Over 120 community members, including then-aldermanic candidate Gardiner, attended that meeting.
Some of their suggestions included building a movie theater and gym, with retail and housing included.
Other ideas included a pool, an underground pedway, a green rooftop, an arcade, preserving the Art Deco design of the Sears and even adding a public park.
At the meeting Aaron Tucker, chief investment officer with Tucker Development, said the event was an "invaluable experience for us and invaluable feedback."
On Friday, Tucker declined to comment on the status of the project.
"We will not have anything further to discuss until after our community meeting," he said.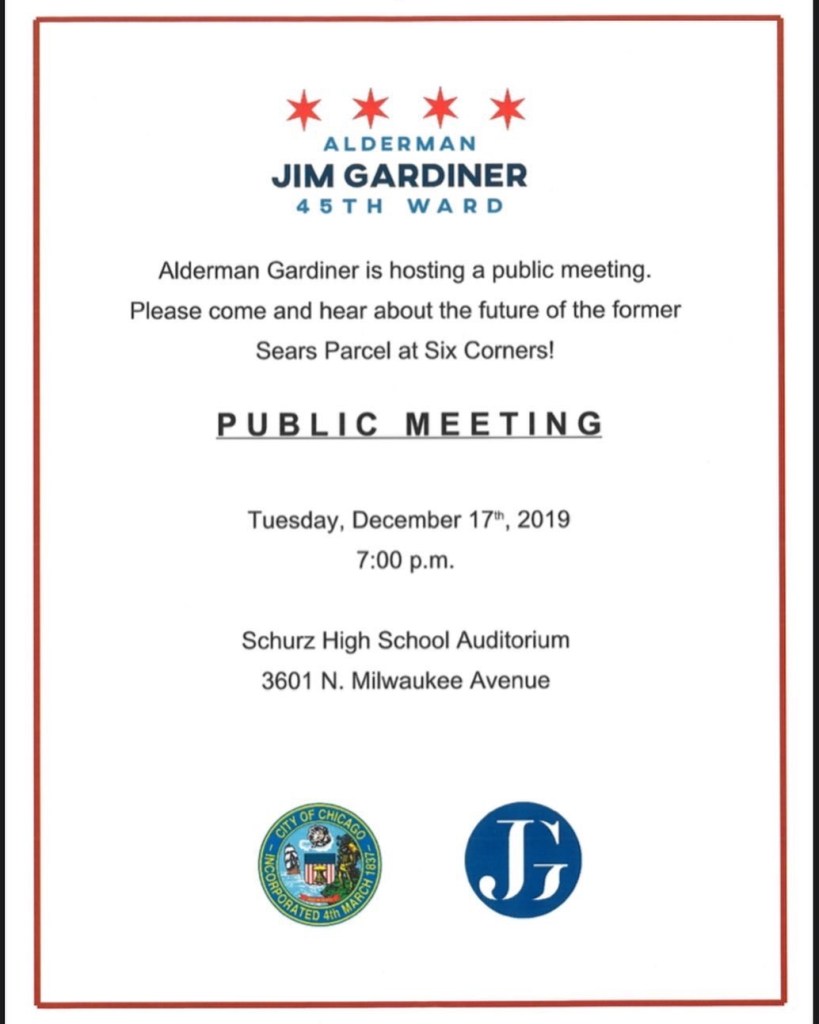 RELATED
Neighbors Share Dreams On What They Want Built At Former Sears At Six Corners
Plans For Movie Theater, Gym, Housing In Six Corners Sears Building Premature, Ald. Says
Sears Signs At Shuttered Six Corners Store Removed Wednesday Night