ENGLEWOOD — For nine years, it's been an anticipated holiday tradition. Families pack into Perkins Bass Elementary's modest recreation room, grabbing a refreshment or two before sitting down to a table filled with markers and bingo cards.
Ninety minutes later, four lucky families emerge victorious with a turkey dinner and all the trimmings.
Now, the school's annual tradition has grown into a fundraiser that lasts for the remainder of the winter. It's not just turkeys for Thanksgiving. Volunteers collect and distribute clothes, toiletries and household supplies.
Sabrina Jackson has overseen the game since 2009. As the school's parent coordinator, she has taken care of dozens of families who have come through the doors of 1140 W. 66th St. while raising her own.
For her, Perkins Bass is home, and has been home since she roamed the halls there as a student.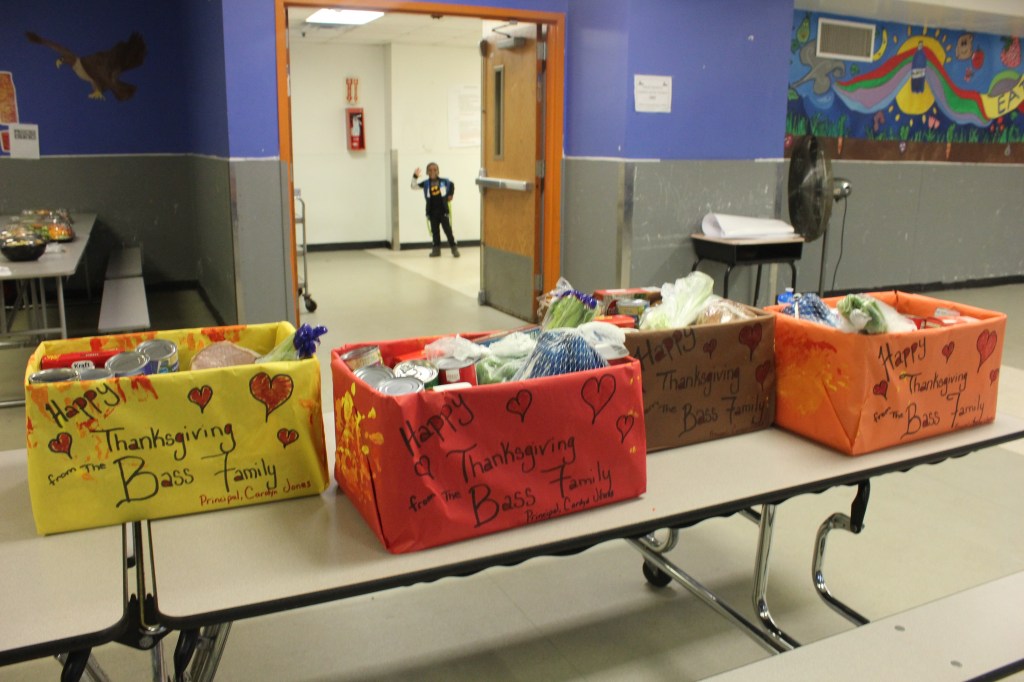 "Bingo is quick. Easy. Fun," said Jackson, whose youngest son is a second-grader at the school. "We've always done it around Thanksgiving, and thought it would be good to give away turkeys."
This year's games was held Nov. 26, and it kicked off the collection drive, which is now underway.
Through the years Jackson has been fortunate enough get a few donations to cover the cost of the baskets but, more often than not, she and other volunteers pool their own money, assembling the supplies themselves. Each basket, playfully decorated by her and Perkins Bass staff, holds a turkey or ham, stalks of celery, stuffing mix and canned veggies.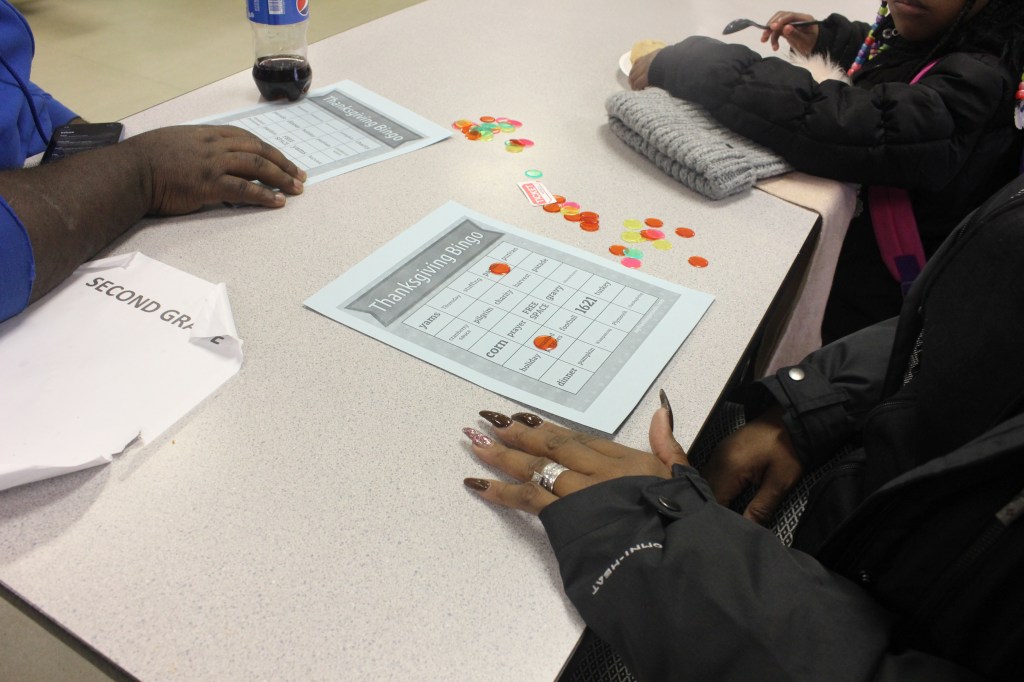 On the day of Turkey Bingo, everyone pitches in to help with setting up, including Jackson's youngest son and her two older children, one a freshman at the new Englewood STEM High School.
A good weather day can attract over 40 or so families but, on this day the rain and overcast skies kept most of the families away, a few sticking around to play.
"I still believe in the motto 'It takes a village.' The youth are our future," said Jackson. "They can earn service hours when they volunteer here, and learn the importance of giving back.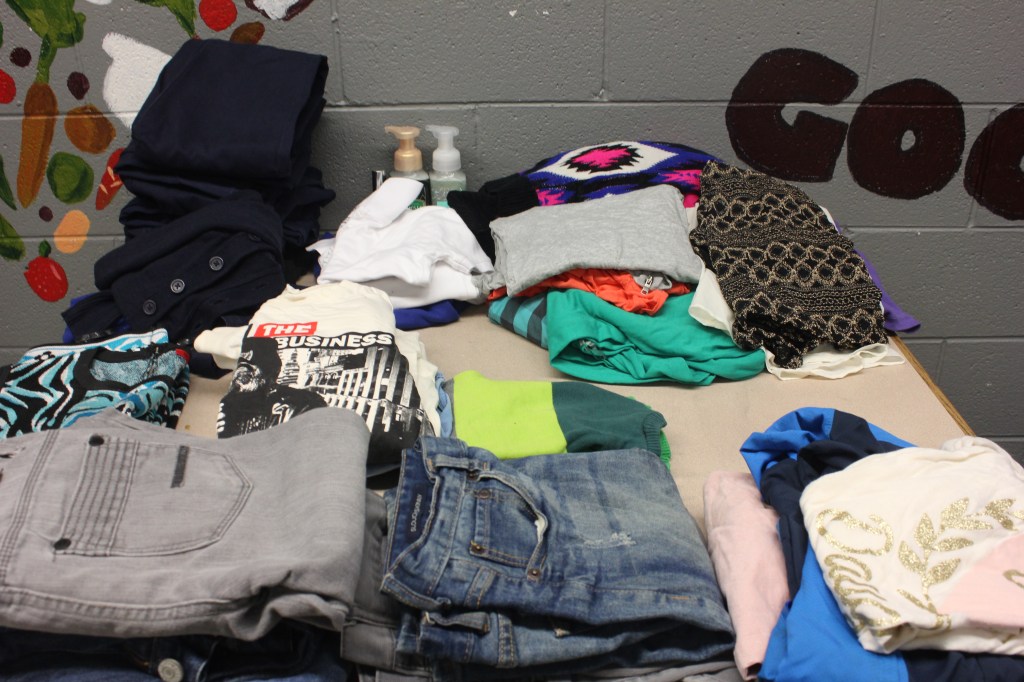 This year, she and other volunteers expanded Turkey Bingo to include the clothing drive, where people bring in gently used items and set them up retail style in the recreation room. The school usually sets up a free store during report card pick-up where families can get clothes, toiletries, and household supplies. But the need seems greater now, and Perkins Bass is working to meet it, extending the drive through the holiday season.
"We accept everything but we really need cold weather items. Hats, gloves, socks, scarves," added Jackson. "You know how these winters get."
And if folks don't win the turkey dinner, they still get to go home with an item or two.
The first winning family, the Burtons, were pleasantly surprised.
"We don't normally win things so we're very excited. I'm not good at playing games" said Ms. Burton, whose daughter, Kamari, has been at Perkins Bass since pre-kindergarten. "We've got a lot of mouths to feed. We were looking for a turkey, and now we got one. God works in mysterious ways."
Perkins Bass is still accepting cold weather items through the holiday season. To find out how you can help, contact the school here.