ANDERSONVILLE — A group of Andersonville neighbors is tired of seeing 100-year-old two-flats and single-family homes torn down and replaced with nondescript condo buildings — so they're looking to ban developers from putting up more of them.
Ald. Matt Martin (47th) is weighing a proposal to change the zoning of a 16-block stretch of Andersonville that allows for multi-unit residences to one that allows the building of only detached homes. The change would encompass the residential areas south of Foster Avenue, north of Argyle Street, west of Broadway and east of Clark Street.
Neighbors of the area are pushing for the change after years of watching nearby classic Chicago homes torn down to make way for new condos, they said.
There have been at least 10 single-family homes or two-flats demolished in the neighborhood within the last few years, said Michele Walker, a homeowner in the area being considered for a zoning change. Many of the homes were well over 100 years old, according to data on the teardowns Walker has kept.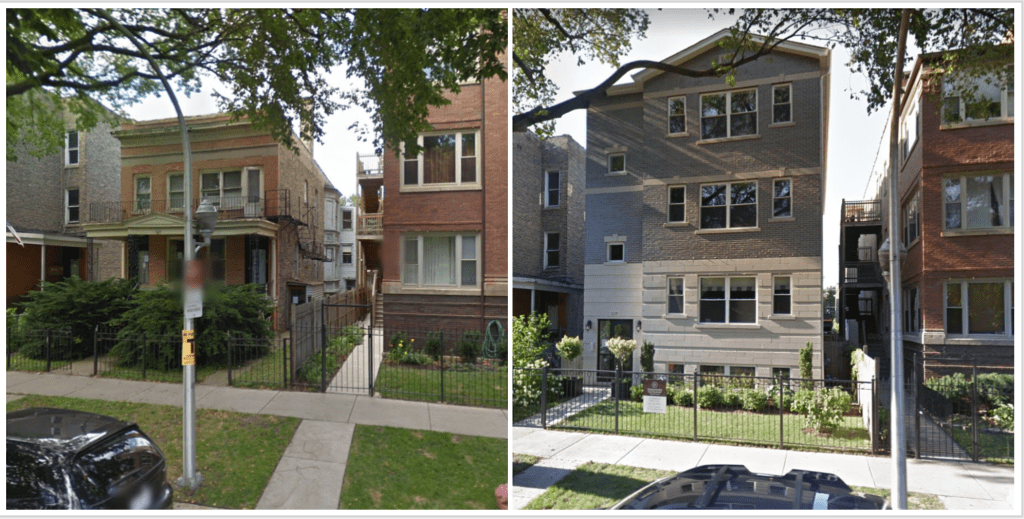 Of the 390 properties in the 16-block area, 42 percent are single-family homes or two-flats while 33 percent are considered multi-family, having five or more units, according to data from the alderman's office. About 23 percent of the housing stock is comprised of three-unit and four-unit buildings.
With all of the recent development activity, block club meetings became dominated by the issue, Walker said.
"Every meeting, we were having a conversation about, 'What can we do?'" she said. "It's terrible to see these Victorian homes, these two-flats, these greystones get torn down."
Walker is one of the members of the South of Foster Zoning Committee, which was formed to advocate for changing the zoning in the neighborhood. The group moved forward with its efforts after neighbors north of Foster Avenue successfully lobbied Ald. Harry Osterman (48th) to rezone the area in summer 2018 to allow allow for single-family homes.
The South of Foster group brought its request to outgoing Ald. Ameya Pawar, who said he would let his successor decide. Now, Martin's office has held three public meetings on the topic and he is expected to make a decision in the next few weeks, said Laura Reimers, Martin's chief of staff.
The last meeting on the zoning change request, held in late November, featured robust debate over the proposal. Proponents of the rezoning say it will help preserve the neighborhood's character and slow down gentrification in the area.
"We're at the point where something has to be done about development in our neighborhood," Andersonville resident Paul Jay said at the meeting. "If we don't … this neighborhood is going to be dramatically transformed."
Opponents of the plan say the move would negatively impact population density, hurt diversity and make housing in the area even more unaffordable.
"I would suggest this tool is too broad," one neighbor said at a recent meeting. "It's like hitting a fly with a sledgehammer."
Walker said the push to change the zoning is not to push out renters, who can broaden the area's tax base and make the neighborhood more diverse, socially and economically. Dense residential buildings are being developed along the neighborhoods periphery, on busy streets and near public transit where such housing is more appropriate, she said.
"Density is amazing and we all want that," Walker said. "There is a place for that. They don't need to be built on tiny side streets."
With a a more developer-friendly zoning designation than other areas of Andersonville, the neighborhood south of Foster Avenue has been a target for condo builders, Walker said. Restricting new building to detached homes would help preserve the housing stock that has added to the neighborhood's character for generations, she said.
South of Foster residents will make one last push with Martin this week, showing him what has been lost to development and what could be next to go.
"We hope to show him where this passion comes from," Walker said. "When you lose those [homes], you can't get them back."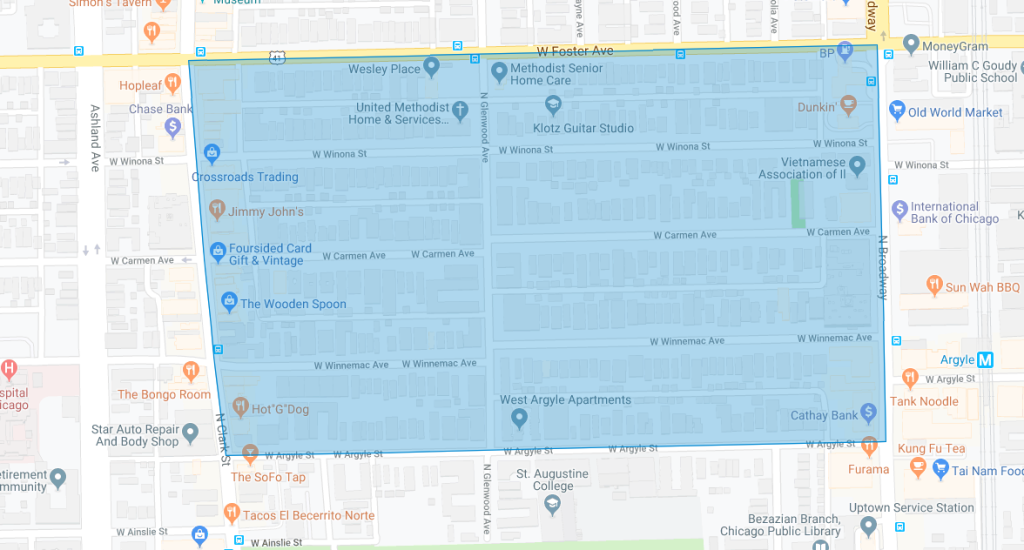 Do stories like this matter to you? Subscribe to Block Club Chicago. Every dime we make funds reporting from Chicago's neighborhoods.
Want to support Block Club with a tax-deductible donation? Thanks to NewsMatch 2019, your donation will be doubled through Dec. 31. Donate here.