CHICAGO — Drivers, beware: The overnight parking ban returns Sunday.
The ban limits drivers from parking on "107 miles of vital arterial streets" between 3 and 7 a.m., according to the Department of Streets and Sanitation. It's in effect until April 1 and is enforced regardless of weather. See a map of the streets here and look out for signs like this: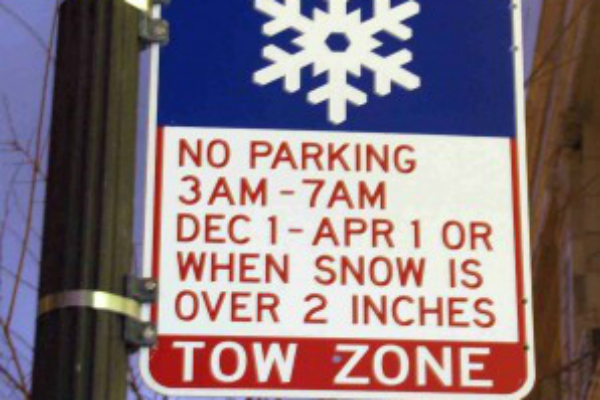 Drivers who ignore the ban will get their car towed and have to pay $150 minimum for towing and $20 daily for car storage. They'll also have to pay a $60 ticket.
The ban is a precautionary measure in case the city needs to plow the streets after a snowfall, but it remains in effect even if it doesn't snow.
If your car gets hauled away, you can locate it using the city's database of towed vehicles.