NORTH LAWNDALE — For decades, North Lawndale residents have pointed to their crumbling local library as proof of the city's neglect of the West Side.
Now, after a year-long closure and $2.15 million in renovations, the Douglass Branch library, 3353 W. 13th St., has reopened.
The renovated library has a sleek-and-bright contemporary design, a YOUmedia music recording studio, two 3D-printers and an improved auditorium.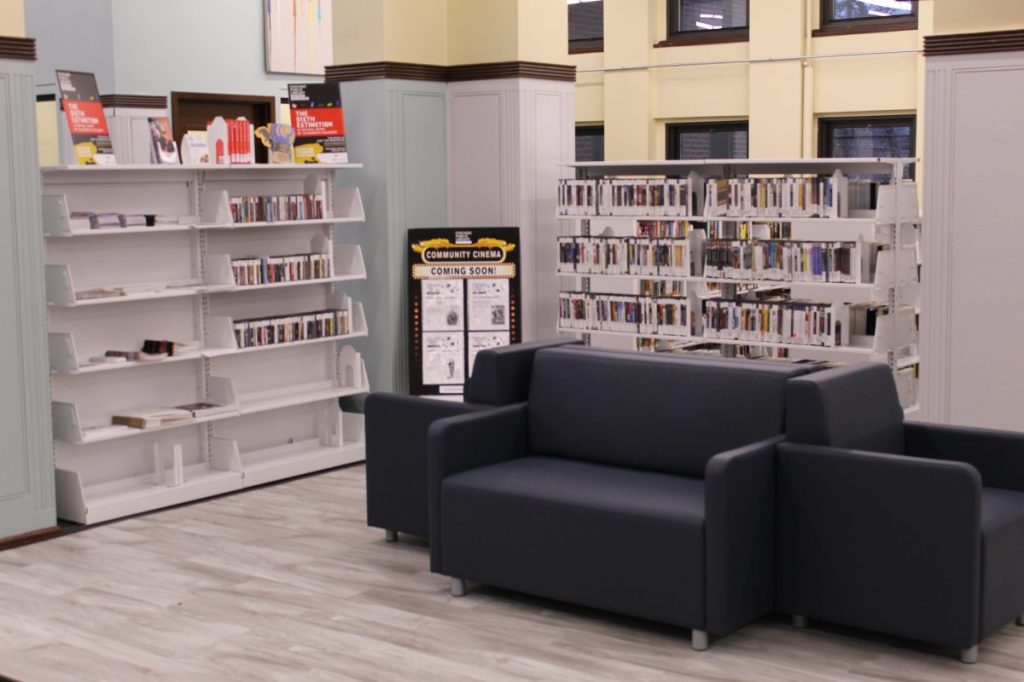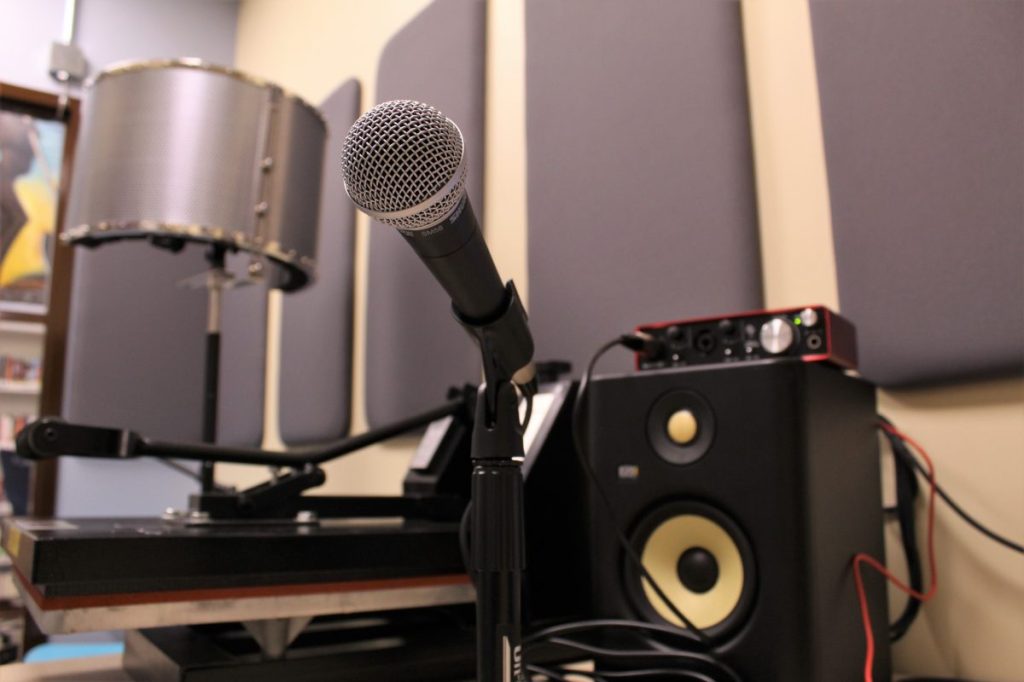 "Most of all it's the flexibility in the space and the ability to adjust and cater to the needs of the community," said Patrick Malloy, a spokesman for the Chicago Public Library.
The redesign comes after community members pushed the city to do something about the old library, which residents said had deteriorated to the point of being unsafe. Malloy said the Douglass Branch is a beautiful old building with a lot of historical architectural value, but its age showed in the condition of the facilities.
The building, constructed in 1929 and last renovated in 1980, was in such a sorry state that when neighbors needed to get a book or use any library services, those living just blocks away would make the trip downtown to Harold Washington Library Center, 400 S. State St.
"It was just two times I actually utilized the library, and I've been in North Lawndale for 14 years now," said Rochelle Foster. "The furniture was old and uncomfortable, the lighting was eerily dim and there wasn't a great selection of books, even for children. It was just not a resource for the community."
Foster and other residents found their concerns about the unusable local library were a common sentiment at a North Lawndale Homeowners Association meeting in late 2017, where residents began discussing public resources that would be beneficial for young people in the area. The Homeowners Association is also connected to the North Lawndale Community Coordinating Council's housing committee.
The group thought a library should be a place for people to come together to collaborate, work on homework, read, learn and access digital technology. So residents visited the library and made note of what was needed to bring it up to date. Turns out, it was a lot.
"It was really appalling, the disrepair," Foster said, which made her realize they needed a lot more than new carpeting and a fresh coat of paint.
"There was mold everywhere. … This is uninhabitable, and it shouldn't even be open to the public," she said.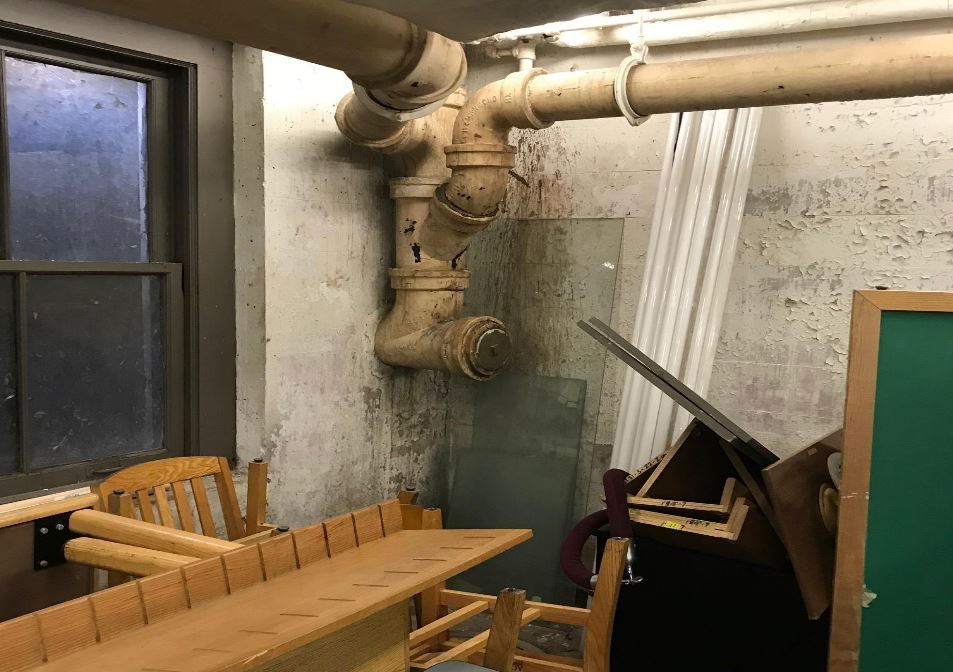 The group took notes, snapped photos and eventually turned what they found into an inspection report documenting the conditions of the building.
They found evidence of rodents along with plenty of gaps, cracks and crevices for the vermin to enter and exit the building. Rodent traps were left out in the open to control the infestation.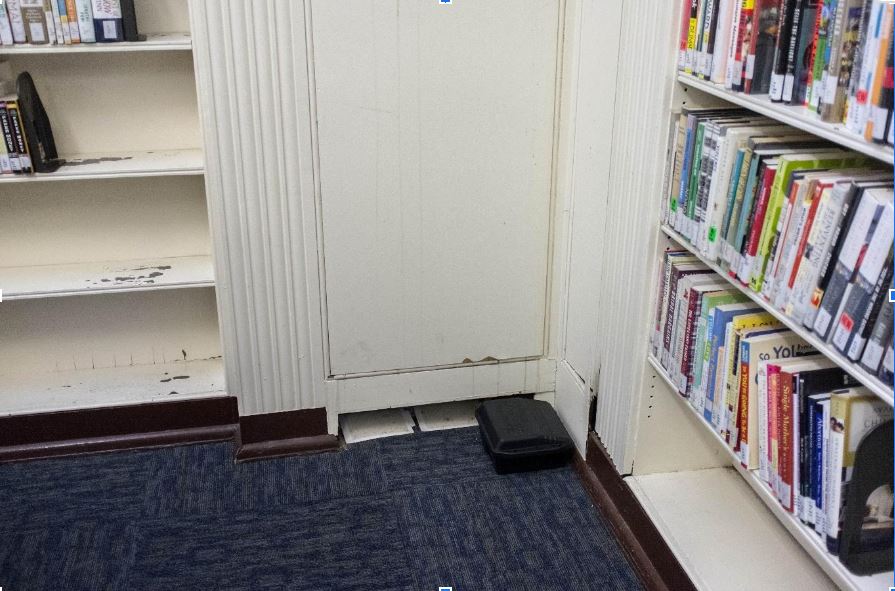 The paint was peeling all over the walls and the doors. In some parts of the building, there was visible water damage that the residents said created conditions where mold could thrive.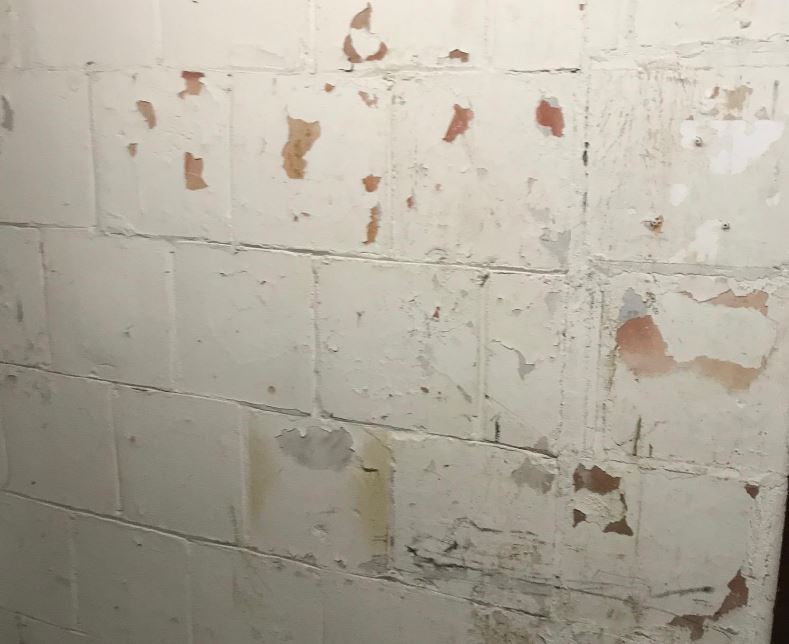 The elevator was also in a state of disrepair, with loose wires hanging out of an opening in the wall. Building records show the elevator has failed each of its annual safety inspections since 2014.
Neighbor Karen Castleberry said the city's management of the neighborhood library reflects the way public officials have always treated Lawndale.
"Douglass Branch library looked as if nobody cared. It's a public facility. It looks just like our neighborhood looks — it's been disinvested. The city didn't care about us," Castleberry said.
Residents said since the libraries are funded by public dollars, their community library shouldn't be significantly worse off than libraries elsewhere in town.
"There has been disinvestment within. And it's the same thing with our community," Foster said. "There are no resources for our children as basic as a public library that's supposed to be a resource for everyone. … We're not getting our equal fair share."
So, they took their fight to the top.
The people of the West Side are used to having to fight tooth and nail for equity, they said, so in February 2018, they took their inspection reports to the Chicago Public Library Board Meeting to request a new library for North Lawndale.
They also invited members of the board to visit Douglass Branch library to see for themselves what years of disinvestment looked like.
The board never made a formal visit to the library, Foster said, and they weren't able to give Lawndale a brand new library. But they did get the ball rolling to support a redesign of the facility and an improvement of the services at the library.
Former Mayor Rahm Emanuel announced the $2.15 million renovations in July 2018, and construction began that fall. The renovations promised an improved play space for children, a media production area for teens, improvements to the basement auditorium, better technology and repairs to the deteriorating facility.
"There's really a lot to be proud of there," Malloy said. "And these improvements, we're only going to see more. We look forward to continuing discussions with the community on how to best utilize that space."
Pascal Sabino is a Report for America corps member covering Austin, North Lawndale and Garfield Park for Block Club Chicago.
Do stories like this matter to you? Subscribe to Block Club Chicago. Every dime we make funds reporting from Chicago's neighborhoods.
Want to support Block Club with a tax-deductible donation? Thanks to NewsMatch 2019, your donation will be doubled through Dec. 31. Donate here.