GARFIELD PARK — Maya, the agave Americana that has called the Garfield Park Conservatory home for six decades, has reached her final hour as the tallest plant in the conservatory's desert room.
Earlier this year, the "century plant" nicknamed Maya began growing its massive inflorescence, a death bloom the plant spent its whole life saving her energy to create. The 38-foot spike grew so tall this summer that it eventually grew through the roof of the conservatory, 300 N. Central Park Ave., and a glass pane in the greenhouse roof was removed so that it could continue to grow.
But with temperatures dropping, the conservatory needs to reinstall the glass pane to preserve the desert room's environment for the other cacti, succulents and plants. Doing so means they had to cut Maya apart to remove its stalk.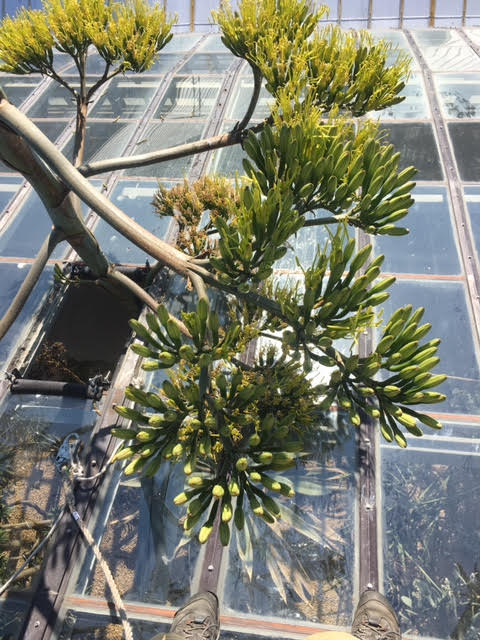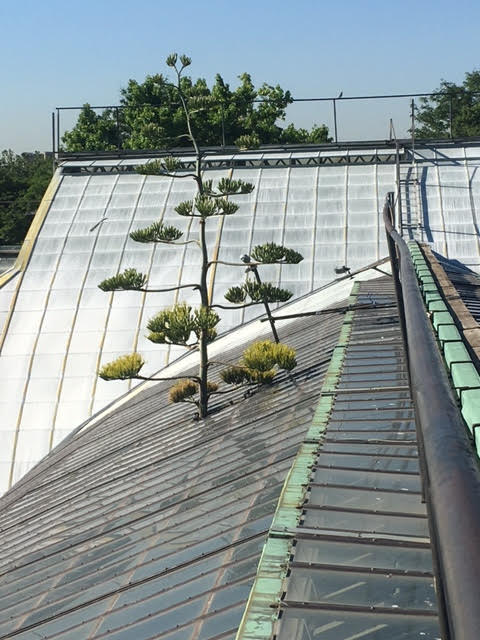 Conservatory staff first removed each of the massive, spiny leaves from Maya's base one by one, said floriculturist Ray Jorgensen, who spent years looking after the century plant. Then, they brought in a lift to cut the branches of the plant's inflorescence that had expanded outside of the roof.
From there, they cut the stalk, doing their best to keep it as intact as possible. The floriculturists managed to keep the top 32 feet of the spike in one piece, Jorgensen said.
The stalk and its flowers will be left to dry out over the winter, Jorgensen said and the inflorescence will be preserved.
Maya was previously the centerpiece of the conservatory's Through The Roof mezcal festival, a cultural event in September that highlighted agave-centered food and drinks.
In the spring, Maya's desiccated stalk, branches and flowers will again be the centerpiece for another agave-themed annual event that the Garfield Park Conservatory Alliance is planning, but has yet to release details for. 
RELATED: 38-Foot-Tall Agave Plant Begins Death Blossom At Garfield Park Conservatory After More Than 50 Years
Even though a part of her is being preserved, Jorgensen said it is hard to say goodbye to such a long-lived plant since she had been a part of the desert room's ecosystem for so long.
"It's bittersweet. She was a lot of good energy. … She really got a lot of people excited, generated a lot of interest. That's kind of the way it goes," Jorgensen said.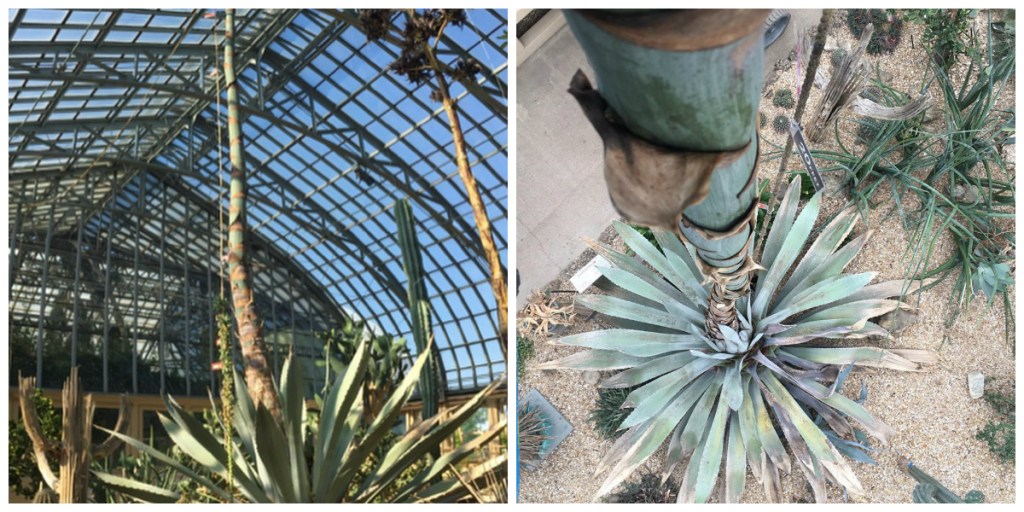 Pascal Sabino is a Report for America corps member covering Austin, North Lawndale and Garfield Park for Block Club Chicago.
Do stories like this matter to you? Subscribe to Block Club Chicago. Every dime we make funds reporting from Chicago's neighborhoods.
Want to support Block Club with a tax-deductible donation? Thanks to NewsMatch 2019, your donation will be doubled through Dec. 31. Donate here.