UPTOWN — The filming of the hit TV show "Fargo" has a busy intersection in Uptown looking a bit retro this week. Streets were closed and buses were rerouted Monday for the filming.
Mid-century cars could be seen parked up and down Broadway just south of Lawrence Avenue on Monday. Actors in '50s costumes were also seen shooting a scene Monday afternoon outside the Bridgeview Bank building, 4753 N. Broadway.
The filming was for the TV series "Fargo" on FX, which began filming its fourth season in Chicago this fall. Fliers posted around the production confirmed the show's involvement in the shoot.
The show's fourth season is set in 1950s Kansas City, but producers said they chose Chicago for filming because it has preserved era-appropriate buildings. The season will revolve around two warring street gangs and will star Chris Rock.
A scene being shot Monday afternoon showed actors entering and exiting the bank building. The facade of the building was made to show a separate "colored" entrance to the bank.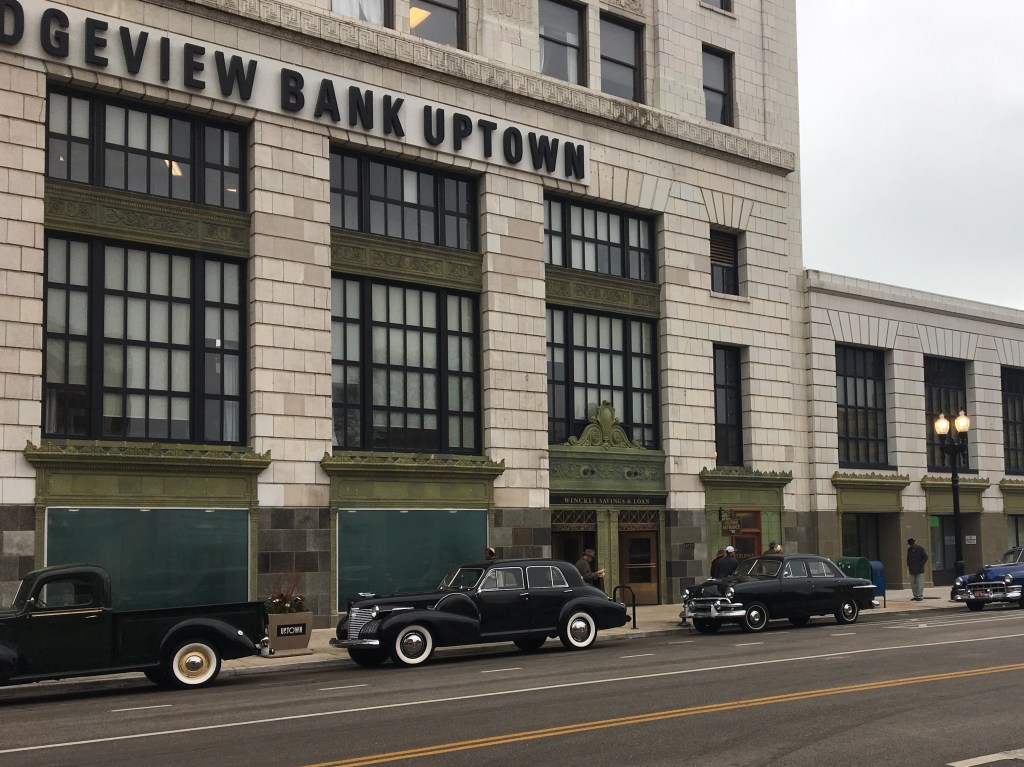 Filming caused the closure of Broadway between Lawrence to Leland avenues 6 p.m. Sunday to 11 p.m. Monday, according to notices posted around the neighborhood.
Racine from Broadway to 4718 N. Racine, Clifton from Lawrence to Broadway and Lawrence from Broadway to Dover were also slated to be closed until 11 p.m. Monday.
Uptown has become a popular backdrop for films and TV. In September, Showtime's new show "Work In Progress" filmed scenes in Uptown's entertainment district.