CHICAGO — As people packed into Room 201A for the city's much-anticipated dispensary license lottery Friday morning, hoping their number would be called, the appearance of the room raised some eyebrows.
Photos of the room, overwhelmingly white and male, circulated on social media, prompting some to question whether the new state law legalizing marijuana will create an equitable environment as promised.
In order to be eligible for the lottery, 19 companies registered by the Nov. 8 deadline and held a state-issued license.
Once a dispensary company's name was called, owners could choose to take one of seven licenses from one of seven city districts: North, Northwest, Central, West, Southwest, Southeast and Far South.
Because the 11 medical dispensaries currently operating in the city will be able to sell recreational weed Jan. 1, those locations are not subject to the lottery, but they do affect the amount of remaining licenses. Because four of the medical dispensaries are in the North zone, only three recreational licenses remain for other operators.
Cresco Labs, an outfit that owns 22 dispensaries across the country, including five in Illinois, was one of the big winners at the drawing, opting to open four dispensaries in four districts.
As the lottery names were called, the Central, West, North and Northwest slots were taken first. Then the Southwest slots.
The Southeast and Far South slots were chosen last. Cresco, Mission Chicago and Windy City Cannabis took four slots in the Southeast, while Greenhouse Group, Marabis and Elevele took three.
That leaves seven licenses remaining for dispensaries not part of Friday's lottery — three in Southeast and four in the Far South.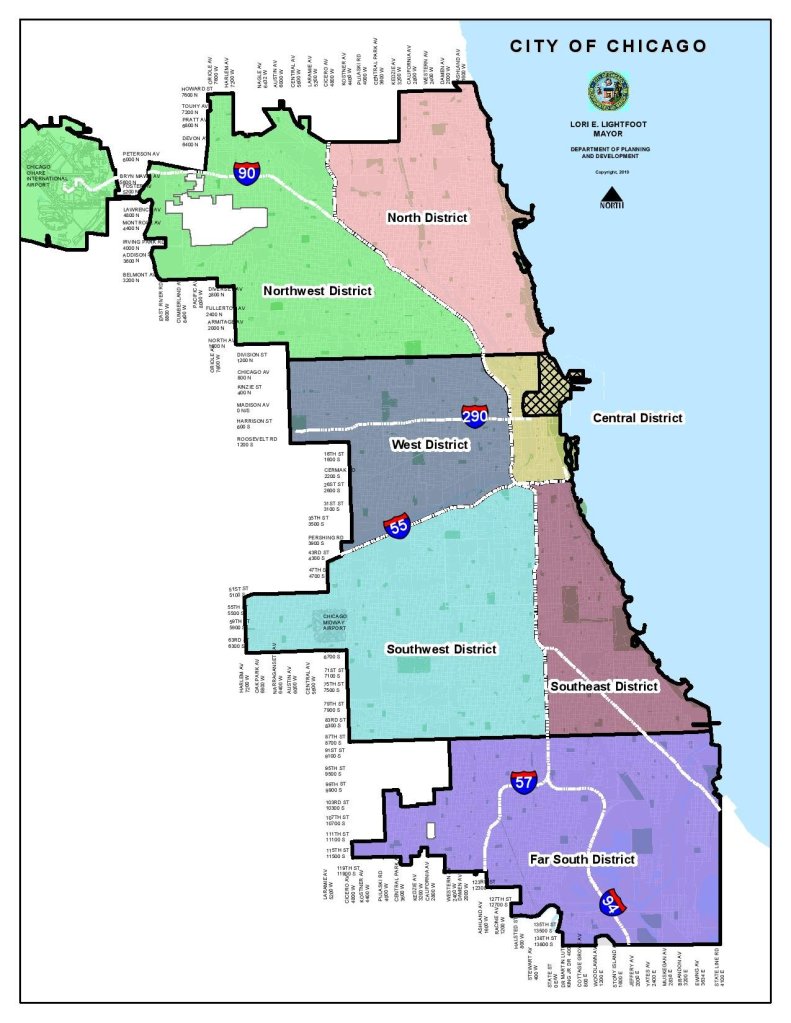 Noting that operators who participated in Friday's lottery chose to open recreational dispensaries in largely black neighborhoods on the Southeast and Far South Sides last or not at all alarmed Ald. Jason Ervin (28th), chairman of City Council's Black Caucus. The absence of African-American owners in the room was also alarming, he said.
"I think the biggest challenge is that there are only seven locations that remain for any other applicants," said Ervin, who plans to introduce an ordinance to postpone marijuana sales until July so that equity concerns could be addressed. "Again, there are no African-Americans in this mix and so we will continue to push forward an outright ban until social equity applicants come in."
In order for true equity to be achieved, said Ervin, the individuals involved at the ownership level must resemble the people in the communities where they wish to set up shop.
"Ownership can bring true economic salvation to the community," said Ervin, referring to the criteria for social equity applicants, who, if qualified, would pay half of the $5,000 license application fee. Those who employ the formerly incarcerated, or people from economically disadvantaged areas, would be allowed to the front of the line.
After the lottery, Mayor Lori Lightfoot tweeted that she is not satisfied with the "state of equity" in the industry.
"Today's lottery for existing dispensaries marks the first step in standing up legalized cannabis in Chicago," she said. "We're not satisfied with the current state of equity in the cannabis industry, and we won't stop until we see meaningful change in it."
But Grow Greater Englewood's L. Anton Seals, one of the activists from the P.U.R.E. Cannabis Coalition working with state and local politicians to bring a fair cannabis policy to neighborhoods on the South Side, still believes that the state law will do what it promised. The law included a $12 million Cannabis Business Development Fund to assist people of color in the industry and mass expungement of some marijuana convictions.
"We knew this ahead of time, which is why the bill created some tools to make sure there are more black owners in the cannabis industry," Seals told Block Club. "Real equity is to make sure the new social equity applicants are allowed to advance, and public and philanthropic resources are invested into them to help them become successful in this brand new market."
"We need to be represented in order to close the racial wealth gap," Seals said. "That is the intent of the policy."
Do stories like this matter to you? Subscribe to Block Club Chicago. Every dime we make funds reporting from Chicago's neighborhoods.
Want to support Block Club with a tax-deductible donation? Thanks to NewsMatch 2019, your donation will be doubled through Dec. 31. Donate here.