BUCKTOWN — Members of the Churchill Dog Park advisory council say the community needs to raise at least $200,000 to replace the park's 90s-era infrastructure with more modern and paw-friendly materials.
During a community meeting on Thursday at Lottie's Pub, 1925 W. Cortland Ave., dog park leader Alisa Bergman explained the fundraiser to a group of neighbors.
The park, 1825 N. Damen Ave., was built in the late 1990s as one of Chicago's first Dog Friendly Areas, Bergman said.
Back then, technology such as rubberized ground cover did not exist. The park was instead built with gravel and asphalt and has not been upgraded in two decades.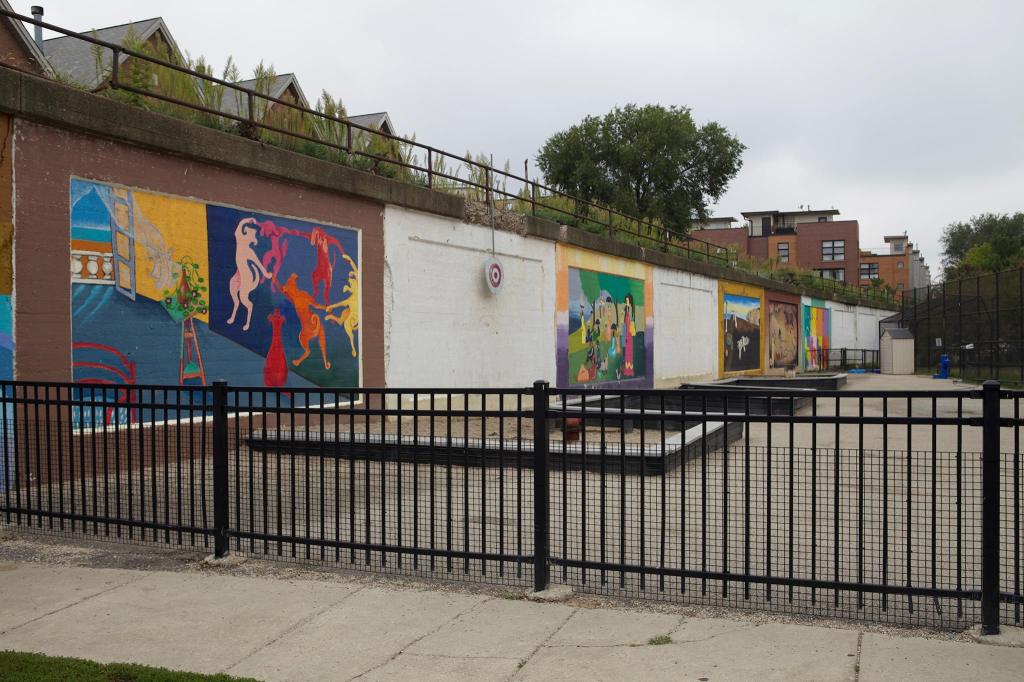 The asphalt, Bergman said, is "tearing paws" of dogs who use the park.
Meanwhile, in the South Loop neighborhood, the Fred Anderson Dog Park is "nirvana," Bergman said.
Built in Dec. 2014, the park's dog friendly area and small-dog areas are covered with a mix of concrete and artificial turf.
"That is what we want to bring to Bucktown," Bergman said.
But bringing the park up to modern standards won't be cheap.
The Churchill leaders recently hired the same designer of the South Loop park to come up with designs for what the Bucktown park could look like. Those designs alone cost $3,400, Bergman said.
An early estimate of the work cost from the same company was well over $400,000.
Bergman said for now their goal is to raise $200,000; and she hopes to get more funding from grants and the 32nd Ward office.
The Churchill Dog Park is used by neighbors, but it also heavily trafficked by users of the 606's Bloomingdale Trail, Bergman added.
During the Thursday meeting, Bucktown Community Organization president Steve Jensen said neighbors who do not own dogs will benefit from an upgraded dog park.
Without an attractive and usable dog park, dog owners are more likely to allow their dogs to use streets and sidewalks as bathrooms, Jensen said.
And in the spring time, after the snow melts … they'll be glad there was a dog park, he said.
"You are the biggest beneficiaries of this park," he said, to the non-dog owners in the room. "It's less stuff on the public way. You will benefit from it."
Bergman agreed, saying everyone — dog owners and non-dog owners alike — will need to pitch in to make this renovation happen.
"It takes a village," she said. "It takes a community."
Follow the park on Facebook and Instagram.
To learn more about the park, or to get involved as a volunteer, email churchilldogs@gmail.com.
The park currently needs volunteers who are skilled in graphic design, fundraising and event planning, Bergman said.
You can donate to the park's cause via PayPal.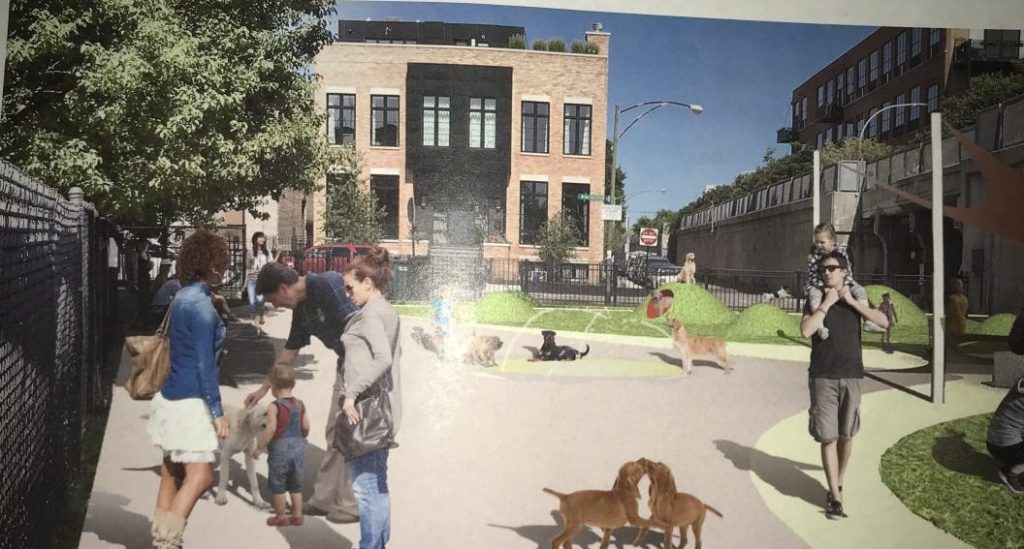 Do stories like this matter to you? Subscribe to Block Club Chicago. Every dime we make funds reporting from Chicago's neighborhoods.
Want to support Block Club with a tax-deductible donation? Thanks to NewsMatch 2019, your donation will be doubled through Dec. 31. Donate here.