WASHINGTON PARK — In a parking lot of a Church's Chicken, surrounded by a small crowd of friends and family, Annissa Rhone-Pennington stared at what was left of her church Thursday.
A blaze tore through Cedar Grove Missionary Baptist Church, 5847 S. State St., just before 3 a.m. Thursday. No one was was hurt but residents of an adjacent apartment building had to be evacuated until the fire was contained.
Rhone-Pennington, dressed in a winter coat, hat and jeans, told her husband, Rev. H. L. Pennington, Sr., that she had to go to the site where her church stood for 58 years.
"I'm still in shock, but I had to be here,"said Rhone-Pennington, a former Heartland Health and Hospice hospice aide.
Rhone-Pennington told Block Club that Rev. Pennington is currently talking to other members of the faith-based community to find a space for Cedar Grove's congregation.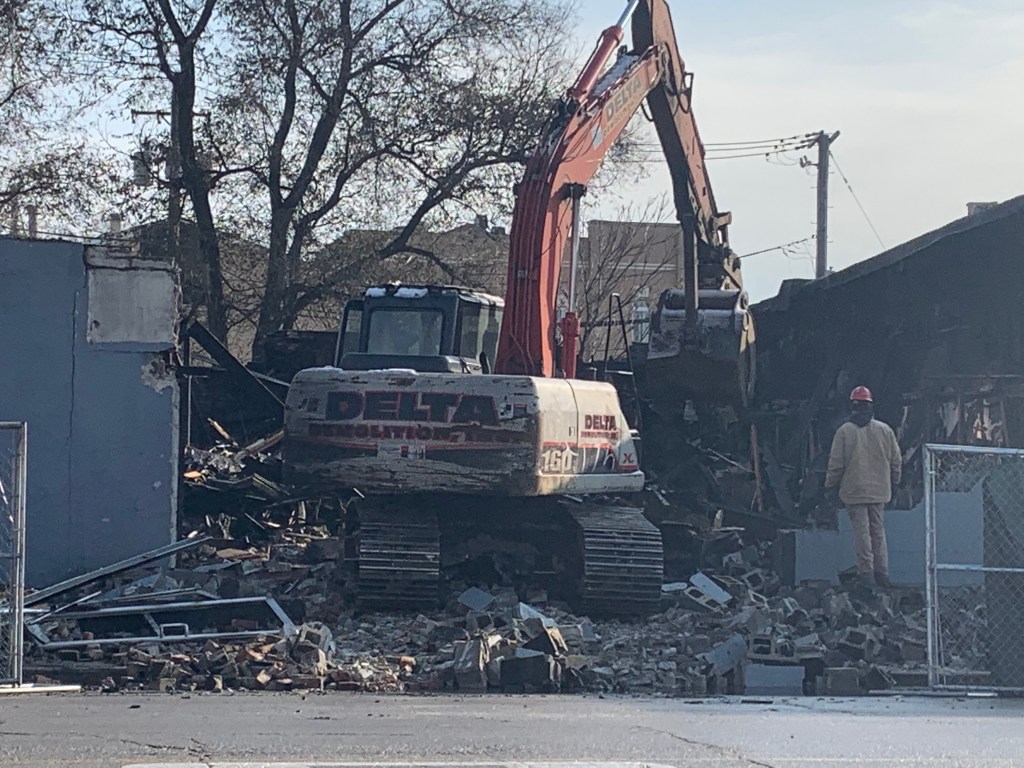 While she isn't sure of what will be needed in the days and weeks to come, Rhone-Pennington only request for now is that people keep her family and congregation in their prayers.
"That's all we need right now," said Rhone-Pennington.
The cause of the fire has yet to be determined by fire department officials, though WGN reported that relatives believe a furnace kept on to avoid freezing pipes may be to blame.