WICKER PARK — In a neighborhood that has watched its independent businesses and art galleries make way for corporate chains in the last decade, a handful of small-scale theater companies believe they found a way for theater to survive in Wicker Park.
These companies — First Floor, Broken Nose, Firebrand, Haven and The New Colony — all co-work inside The Den Theatre, 1331 N. Milwaukee Ave.
Similarly to Chicago tech companies sharing a WeWork coworking space in the Loop, the theater companies pay rent to The Den in exchange for a shared place to practice, write, act and perform.
"Creating your own space from the ground up is so expensive," said Elise Marie Davis, the artistic director of Broken Nose Theater. "It's been wonderful being one of the companies to thrive in [Wicker Park] and bring more diverse and economically accessible theater in that area."
RELATED: 'I Feel Like I'm Burying My Neighborhood': Wicker Park's Cultural Scene Is A Shell Of What It Once Was. Can A Group Of Artists Save What's Left?
In Chicago, more than 50 storefront theater companies have annual budgets below $1 million, according to the Chicago-based Gaylord and Dorothy Donnelley Foundation, a group that provides grants between $2,500 and $13,500 to small-scale companies.
"Storefront theaters are the lifeblood of our city's artistic vitality," said David Farren, executive director of the foundation.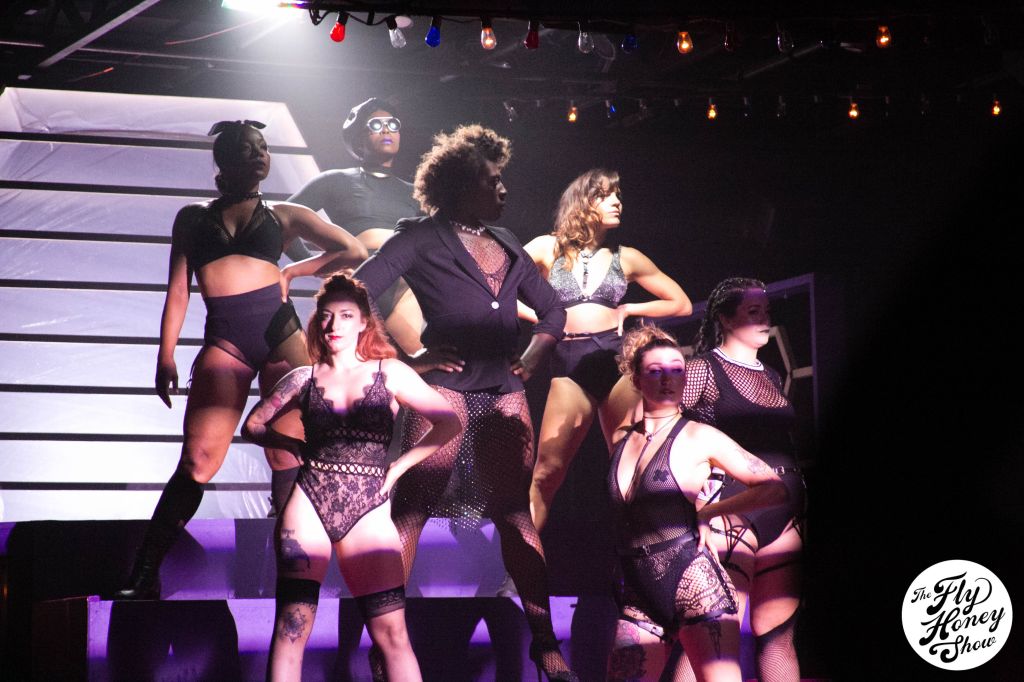 When artistic director Ryan Martin opened The Den in 2010, the building only housed a single theater.
Today, The Den has five theaters ranging from 50 to 200 seats across two floors.
In addition to housing the five resident companies, The Den regularly offers up its theater, studio and cabaret spaces to hundreds of acts, from film screenings to stand-up to musicals.
That's where Hutch Pimentel, the artistic director of First Floor Theater, said The Den provides the most value to residents.
"Really what's great is the cross-pollination between different audiences that come to see shows there," he said. "All this material is around building, and audiences have a chance to say, 'Oh, that looks interesting.' Or if one show is sold out that night, they can buy tickets to another one."
Between The Den and the Flat Iron Arts Building, First Floor has been able to spend each of its eight seasons in Wicker Park even as the neighborhood has struggled with its artistic identity.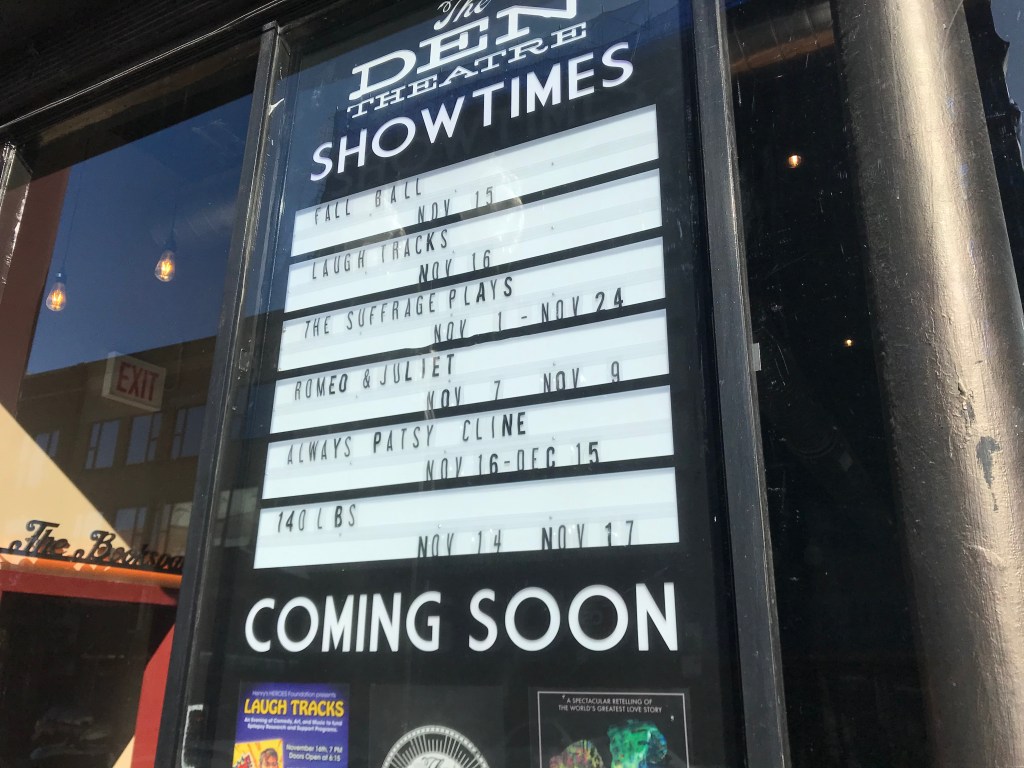 "There are these microcosms of art and culture in Wicker Park and The Den is definitely one of them," he said. "When you step inside on any different night, there are three to four different shows. There are coffee shops where artists are meeting. A bar upstairs where people are meeting after a show.
"When you're there, you get a sense that the arts are working, and they're working in that building. And I think, for Wicker Park at least, which is a neighborhood that I think feels centered around drinking and shopping, it can feel really nice to have that space held for the arts."
RELATED: Former Double Door Building Sells For $9.1 Million To Downtown Real Estate Firm
Davis said she believes the co-working model not only helps theater companies — it helps residents of gentrifying neighborhoods, too.
"While gentrification is unfortunately alive and well in the Wicker Park area, I'm hoping the ability to show a pay-what-you-can model for a theater company [will] bring in the people who don't have the monetary means to go to a $60 Steppenwolf show," she said. "You can walk within your neighborhood to see theater."
RELATED: Vacant Storefronts Are Getting Art Installations To Ease The Eyesore And Help Local Artists
But even if they stick together, these companies can only survive if those locals keep showing up.
Artists "are holding on, but they're holding on by the skin of their teeth," Pimentel said. "It's important to know that no one else is going to go out and engage in the arts and support them if you don't do it. It's not anyone else's job to do that for the community."
Check out a complete show schedule on The Den's website.
Do stories like this matter to you? Subscribe to Block Club Chicago. Every dime we make funds reporting from Chicago's neighborhoods.
Want to support Block Club with a tax-deductible donation? Thanks to NewsMatch 2019, your donation will be doubled through Dec. 31. Donate here.