AUSTIN — The Chicago Park District is reimagining the traditional homecoming experience in an event that will give queer youth the chance to be the queens and kings and nonbinary royalty of their own LGBTQ+ homecoming.
The MasQUEERade Ball is a high-glam homecoming dance that is free and open to all but centered around young people ages 13 to 24 years old as well as queer elders. The event will take place Nov. 17 at the Columbus Park Refectory, 5701 W. Jackson Blvd.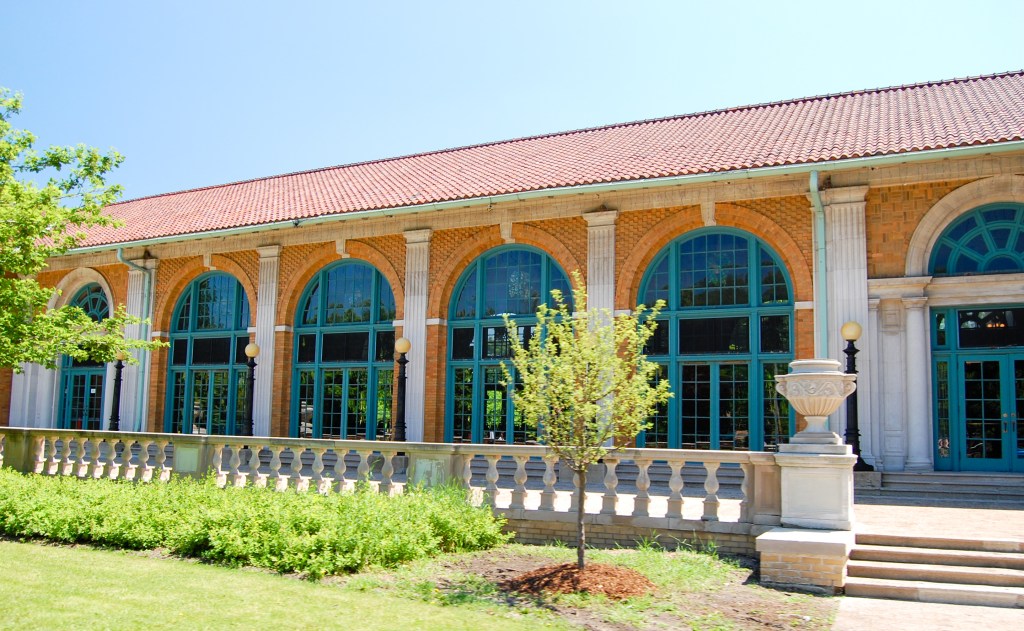 The ball is part of a new Queering the Parks initiative launched over the summer that is aimed at empowering queer youth to reclaim public spaces with dignity and pride. The initiative was a part of the Night Out in the Parks series with two events: a Queer Family BBQ and a Queer Pool Party.
Queering the Parks is a youth-led effort to leverage the institutional resources of the Park District to help LGBTQ+ people to celebrate their community and be confident in themselves.
Maria Gonzalez, 17, sits on the Queering the Parks Teen Committee that planned the ball and said they chose Austin for the event because they want queer culture to be accessible to LGBTQ+ people all across the city, not just to people on the North Side or in Boystown.
"I do think it's important that people… feel welcome and feel that it's okay to express their sexuality," Gonzalez said. "It's not something to shut out but something to actually express. It shouldn't be just in one specific place, it should be everywhere in Chicago."
The teens and young adults on the committee were assisted by Park District Program Specialist Marcus Davis. Davis said the city's parks must be able to serve all members of the public, and that the city must work to actively make the parks a welcoming space for queer people to celebrate their full selves.
"It's important for municipal organizations like the Park District to have a seat at the table in advocating for queer communities," Davis said.
MasQUEERade will be modeled after the underground ballroom scene that emerged in 1920s Harlem as a place where femininity and queerness could be celebrated rather than stigmatized. At a ball, queer people and their chosen families compete for notoriety, cash prizes and clout in categories like voguing, fashion and attitude.
But through Queering the Parks, LGBTQ+ subculture is invited to emerge from the underground and out of the shadows in an effort to normalize queerness and allow queer people the right to exist safely in places they haven't always been welcome.
Black, trans women in particular face unprecedented levels of violence in Chicago and beyond. Hate crimes against both queer people in general and trans people specifically have been on an upward trend since 2013, according to an FBI report.
So far in 2019, the Human Rights Campaign has identified at least 22 trans or nonbinary people who have been murdered, including Bee Love Slater, 23,  Bailey Reeves, 17, and Muhlaysia Booker, 22.
In September, an unnamed black trans woman was shot and her brother was murdered by a registered sex offender in Garfield Park, the Sun Times reported.
Stigma against trans people also carries huge impacts on quality of life bearings. Trans people experience unemployment at three times the rate of the general population, and up to half of black trans people live in extreme poverty according to a discrimination report coauthored by the National LGBTQ Taskforce,  the National Black Justice Coalition and the National Center for Transgender Equality.
Gonzalez said she hopes that the ball and the Queering the Parks initiative can unpack the stigma around queerness, so that young people of all ages will know that they are not alone and can take pride in who they are.
"I've never had this experience in my past life. I wish I could've had this when I was in elementary," Gonzalez said about her own journey towards accepting her identity. "It's something I never thought I'd do in my life just because I was scared."
The organizers pulled all the stops planning the homecoming event, which will feature musical selections by DJ Hijo Prodigo and performances by Darling Shear, Shane Calvin, Lapzul, Asha Omega, Ebony Watford, Buddha and Anna Percoset.
The ball starts at 5 p.m. and will offer free hair, nails and makeup styling provided by Pivot Point Academy for young people to look and feel their best.
In the style of typical ball culture, there will be runway competitions and prizes. But the competitions are designed to be inclusive and open to all, with categories like Passion, Peace, Nature, Bravery, Energy, Drama and Genius.
No chops, all claps. Tens all around.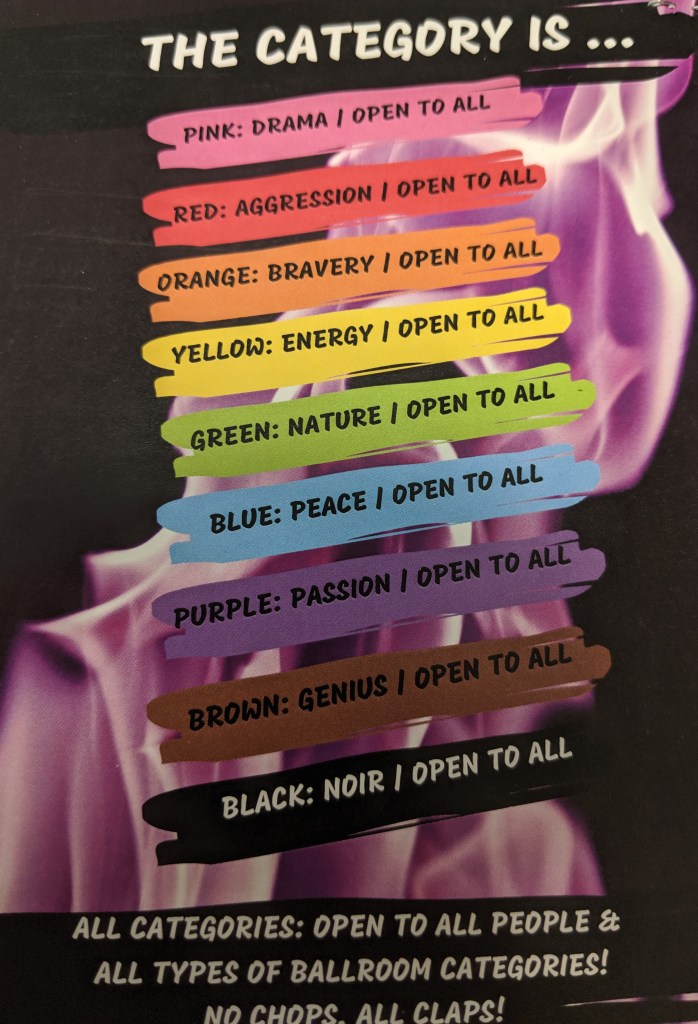 The Park District and the teen committee have big plans to expand the Queering the Parks initiative in 2020. So that future events will be more community-driven, the Park District is opening up the planning process and accepting proposals for projects that are responsive to the needs of local communities.
"We want people that are embedded in community that are doing the work to have a much more hands-on connection to the work that we're doing," Davis said.
Applications to propose events for 2020's Night Out in the Park and Queering the Parks series are open until Dec. 10, and Davis said he hopes residents and community organizations will be empowered to partner with the park district to create events "for all of our young people to feel celebrated. To feel like they can participate in all of the moments of youth that are often denied to queer youth."
Pascal Sabino is a Report for America corps member covering Austin, North Lawndale and Garfield Park for Block Club Chicago.
Want to support Block Club with a tax-deductible donation? Thanks to NewsMatch 2019, your donation will be doubled through Dec. 31. Donate here.