LITTLE VILLAGE — As Ricardo Nava's family came together to celebrate his niece's baptism at St. Roman Catholic Church in Little Village Saturday, he received shocking news.
The church he was standing in, the church his family made countless memories in at 2311 S. Washtenaw Ave., would close next summer as it would merge with other parishes nearby.
From baptisms and confirmations to weddings and funerals, his family has celebrated so much in the confines of the church's walls, Nava said.
"It's sad. It has been a part of our family," said Nava, 28, who moved across the street from the church when he was seven years old.
St. Roman isn't the only Catholic parish in Chicago closing. Parishes from the Northwest Side to the Far Southeast Side will be impacted by the latest round of the Archdiocese of Chicago's closing and consolidation of Catholic churches and schools.
To save money, schools and churches will close and merge in Hegewisch, Lincoln Square, Norwood Park and Little Village. 
RELATED: Catholic Churches, Schools To Close In Lincoln Square, Little Village, Norwood Park, Hegewisch
In closing churches in recent years, the archdiocese has cited demographic changes, morphing views on religion and a shortage of available priests as the reasons.
In Little Village, three churches will become one. St. Roman Church and Assumption of the Blessed Virgin Mary Parish, 2434 S. California Ave., will close and the parishes will merge with Our Lady of Tepeyac parish and school at 3047 W. Cermak Road.
The three parishes will merge on July 1, 2020, according to the announcement.
The leadership and parishioners of the new parish will discuss possibilities for its name within guidelines provided by the archdiocese.
Our Lady of Tepeyac will be designated the church for the new parish, where the pastor's office and parish records will be kept.
Ministry activities, including Kolbe House and Taller de José, will continue on the Assumption B.V.M. campus. The pastor of the new parish, in consultation with parish leadership, will determine how frequently the united parish's ministries will use the campus.
There are no changes to Our Lady of Tepeyac Elementary School or High School planed.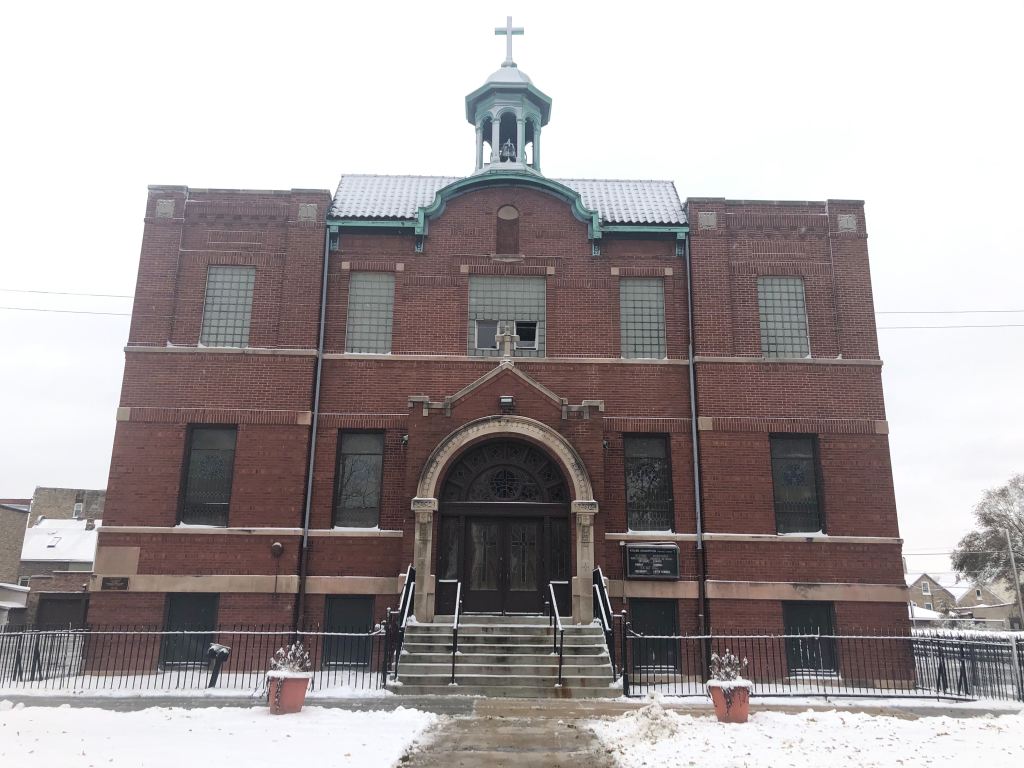 Another St. Roman parishioner, Manuel Guzman, said he didn't understand why the archdiocese was closing the church. He estimates 150 people go to the mass he attends each week, and didn't think the church was showing signs of struggling.
Parishioner Alma, who declined to share her last name, said the impending closure made her sad.
"It's a beautiful church," Alma said, who has been going to the church on and off for roughly 28 years.
Alma predicts few people will move to Our Lady of Tepeyac. The Catholic church will lose members instead, she said.
"I don't know if I'll go to the church, I imagine others also won't be going as frequently as before," Alma said. "It was convenient that this church was so close."
RELATED: In Pilsen, Churches Are More Than Sunday Mass — And Their Closures Are 'Devastating'
Do stories like this matter to you? Subscribe to Block Club Chicago. Every dime we make funds reporting from Chicago's neighborhoods.
Want to support Block Club with a tax-deductible donation? Thanks to NewsMatch 2019, your donation will be doubled through Dec. 31. Donate here.