GARFIELD PARK — The Boys and Girls Club of Chicago unveiled a new tech center at its Garfield Park location that will give kids in the area the chance to work, play, explore and create using science, engineering and technology.
The Tech Center of Excellence at the Dr. Martin Luther King Jr. Boys & Girls Club, 2950 W. Washington Blvd., is the first step in the club's plan to integrate more Science, Technology, Engineering, Art and Mathematics (STEAM) education into all of its centers across Chicago.
Boys & Girls Club of Chicago CEO Mimi LeClair said the new facilities will allow kids from ages five to 18 to use cutting-edge technologies that will help them to learn in a way that is immersive, fun, and hands-on.
"We feel as though we almost can have a bigger impact on the young people if we combine fun with igniting their curiosity and allowing them opportunities to explore their own passion," LeClair said.
The new tech center is equipped with two 3D printers, dozens of desktop computers, laptops and tablets for kids to use.
Club director Anita Douglas said this equipment is especially important because many of the kids do not have regular access to the internet, smartphones and computers at home, but need that access for homework assignments and school projects.
"It's going to be a huge impact because now they can actually learn software, learn programming around technology… providing them with those tools is essential to the new world age of technology," Douglas said.
Chief Academic Officer Dr. Vicki Lee took the lead on developing a culturally relevant curriculum to go hand in hand with the new center. This includes teaching skills like coding, game design and even robotics, which will utilize new drones that the club acquired for the tech center. Lee also hopes that the tech center will collaborate with the club's media programming so that students can explore music production and video editing using the new equipment as well.
Student Markida, 12, said she wants to use the new center to learn how computers work, and how programmers code video games.
"I would just like to understand how do they make it, so I could make it one day," Markida said, adding that the games she designs in the future will be about fashion and style.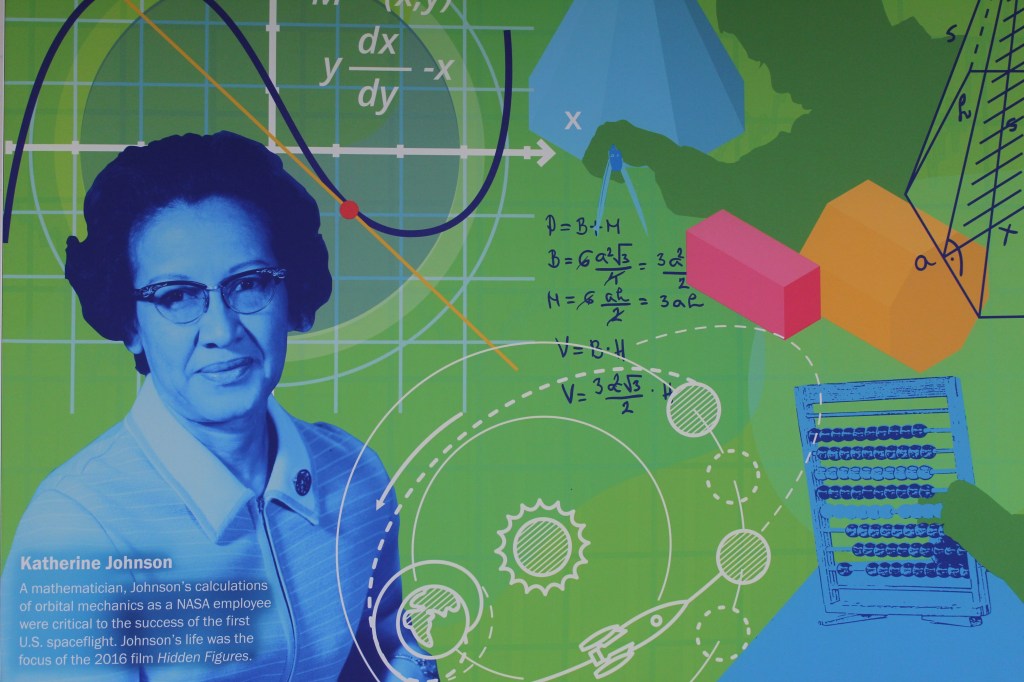 The curriculum was made to be reflective of the community that the Dr. Martin Luthor King Jr. Club serves, Lee said. For the kids and teens in Garfield Park, that means recognizing the accomplishments and innovations in tech and engineering made by black people throughout history.
This is also reflected in the design of the center, the walls of which are covered with black and brown pioneers in STEAM fields, like Katherine Johnson, one of the first black women to work as a NASA scientist.
"We wanted to ensure that our kids understood that there are people who look like them, who have overcome barriers and have gone into the STEM fields, in particular technology, and that they have made a great career and an impact on their communities as well," Lee said.
Pascal Sabino is a Report for America corps member covering Austin, North Lawndale and Garfield Park for Block Club Chicago.