WICKER PARK — Anticipating the upcoming legalization of weed in Chicago, an group of Wicker Park leaders met this week to vote on whether or not to consider proposals for pot shops in Wicker Park.
Members of the Wicker Park Committee voted 20-9 in favor of considering proposals for recreational dispensaries in the neighborhood at their monthly meeting Wednesday in the Wicker Park Field House, 1425 N. Damen Ave.
The impetus for Wednesday's vote was in large part due to Ald. Scott Waguespack (32nd) and Ald. Daniel La Spata (1st) recently asking for advice on how to respond to early requests from cannabis dispensary hopefuls, Wicker Park Committee President Kyle Sneed said.
Given the city's zoning rules, future dispensaries in Wicker Park will almost certainly require a zoning change, and therefore will likely need the support of neighborhood groups.
The vote was also prompted by a recent proposal from the owners of Emporium Arcade Bar, 1366 N. Milwaukee Ave., who want to create a recreational dispensary next door in the former Barry's Drugs, 1370 N. Milwaukee. The team also owns Modern Cannabis, a medical dispensary in Logan Square.
On Wednesday, Sneed said the issue immediately facing the Wicker Park Committee, aldermen and City Hall is deciding how to dole out limited recreational permits.
"This is an evolving thing," Sneed said. "There are layers."
City rules allow dispensaries to open in any part of the city zoned C-2, or get special permission to open elsewhere. The rules essentially ban dispensaries from opening outright on Milwaukee Avenue in Wicker Park without a zoning change.
With the exception of properties near the intersection of North and Western avenues, Wicker Park largely lacks areas with the C-2 zoning, neighborhood leader Paul Dickman said on Wednesday.
Teddy Varndell, another neighborhood leader, suggested the zoning requirement was less about aesthetics and more of a way to secure aldermanic control over the process.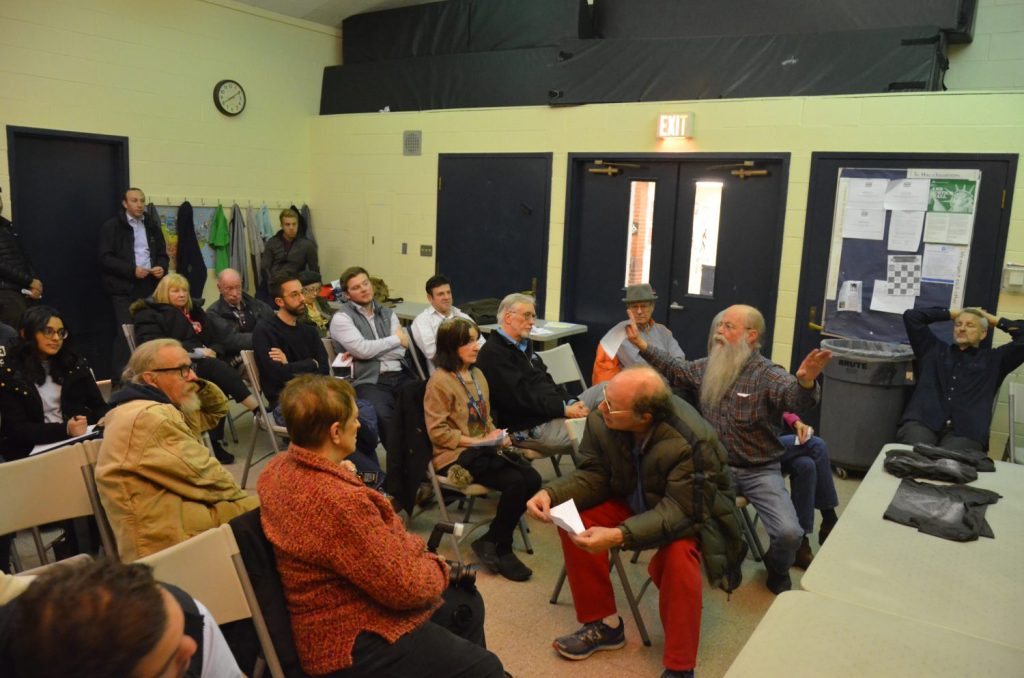 Leah Root, spokesperson for the group, said she wanted to know why city leaders added the "arbitrary" zoning classification requirement.
While she was nervous about opening a "Pandora's Box," she said she supported having conversations about whether to support individual proposals for dispensaries.
It's likely the neighborhood group will be hearing from a handful of dispensary applicants in the near future as they seek zoning to open, Sneed said.
And given that a recreational dispensary may not be within 1,500 feet of another dispensary nor within 500 feet of a school, competition for Wicker Park real estate is already tight.
While some neighbors were in favor of voting to consider future proposals, not everyone was on board.
Mary Tamminga, one of nine neighbors who voted no, said Wicker Park was not a neighborhood where dispensaries make sense. She referenced West Town, where, on Monday, a different group presented plans for a cannabis-infused spa, medical clinic, restaurant and dispensary.
"I don't want it in Wicker Park," she said. "I would not support it here."
Varndell, who has lived in Wicker Park for more than three decades, asked his neighbors to consider the social equity component of the original intent behind Gov. JB Pritzker's legalization.
"I'm not aware of any people that hold [medical dispensary] licenses that are people of color," he said. "And our neighborhood has not been dope blighted for 20 years."
Medical dispensaries have first dibs
According to Chicago zoning code, any medical dispensary created before June 25, 2019 will automatically be allowed to open a recreational cannabis dispensary on-site.
Medical dispensaries also have the opportunity to apply for a state-issued Early Approval License.
With this license, the dispensary groups can enter a lottery to determine the location of a secondary recreational dispensary at a location of their choosing.
The application fee for the license is $30,000.
The 11 existing medical dispensaries in Chicago have until Friday to enter the lottery, which will take place 8:30 a.m. Nov. 15.
Between January and May 2020, a maximum of seven recreational dispensaries may exist within each cannabis district. In May, that number doubles to 14 per district.
The district that includes Wicker Park is already home to three medical dispensaries, including Modern Cannabis, in Logan Square, Sneed said.
RELATED: Emporium Arcade Owners' Plan To Turn Barry's Drugs Into Recreational Cannabis Dispensary Hits Roadblock In Wicker Park
For more than a year, the owners of MoCa and Emporium Arcade Bar have been pushing to open a cannabis dispensary in the former Barry's Drugs space in Wicker Park, 1370 N. Milwaukee Ave.
Now, just months before recreational marijuana will be legal in Illinois, Emporium and MoCa's Danny and Doug Marks are facing an uphill battle.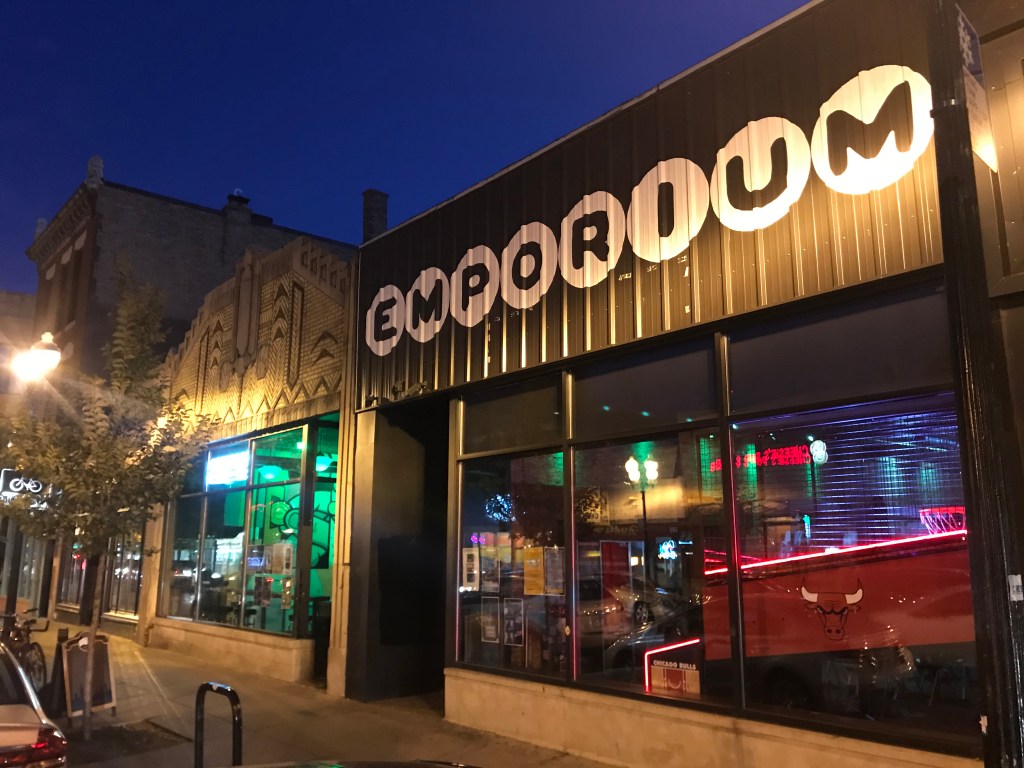 In July of last year, the Marks brothers applied for and received a critical zoning change that would allow Emporium to expand into the vacant pharmacy for either tavern or medical marijuana dispensary — but now they would need yet another zoning change to allow for a recreational dispensary.
Heather Cherone of The Daily Line contributed to this report.
Do stories like this matter to you? Subscribe to Block Club Chicago. Every dime we make funds reporting from Chicago's neighborhoods.
Want to support Block Club with a tax-deductible donation? Thanks to NewsMatch 2019, your donation will be doubled through Dec. 31. Donate here.