IRVING PARK — A shooting spree and rash of graffiti tied to an apparent gang war in the Irving Park neighborhood drew out dozens of fed up neighbors Wednesday night pushing for safer streets.
"When something like this happens we rally," said Misha Mann, president of the Residents Of Irving Park Civic Association. 
"The police can't do it alone. They aren't in our backyards. We have to be looking and paying attention. Getting to know our neighbors," Mann said. "And police only get information if we give it. So don't assume that someone else is going to call. Don't go on Facebook first. Call the police."
Nearly 50 people stood outside the Irving Park Early Learning Center, 3023 W. Montrose Ave., Wednesday night. The crowd was a mixture of neighbors and parents from the daycare along with elected officials and police.
The daycare has gotten hit with gang graffiti twice in the past week. Parents say it appears rival gangs both contributed to the graffiti.
Meanwhile, police said a masked gunman in a gray Acura fired shots three different times early Monday in the neighborhood. Two people were injured. Police released photos of the car involved, but the shooter and the accomplices in the car haven't been identified.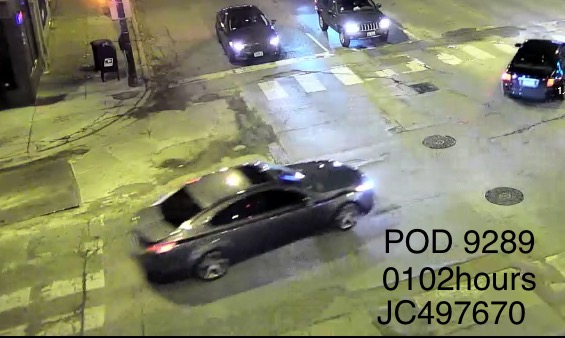 Ronald A. Pontecore Jr., commander of the Albany Park (17th) Police District, said two gangs in the area appear to be in a conflict — but it's not immediately clear if the gang graffiti and the shootings are tied together.
"It's an odd occurrence that the most recent tagging happened within 24 hours of the most recent shootings," he said.
The gunfire began at 1:06 a.m. Monday when someone in the back seat of the four-door Acura fired shots but missed the target. There were multiple people in the car, all wearing masks and dark clothing.
Two more shootings happened in the hours that followed , leaving a 35-year-old man wounded in the 4300 block of North Troy Street and a 43-year-old man hurt in the 4800 block of North Kimball Avenue.
State Rep. Jaime Andrade said he heard the shots from the second shooting.
"I live by Irving and Kedzie and the shots on Troy, it literally felt like they were in my bedroom," State Rep. Jaime Andrade, Jr. said. "I think that's unacceptable. We don't want bullets flying through our neighborhood."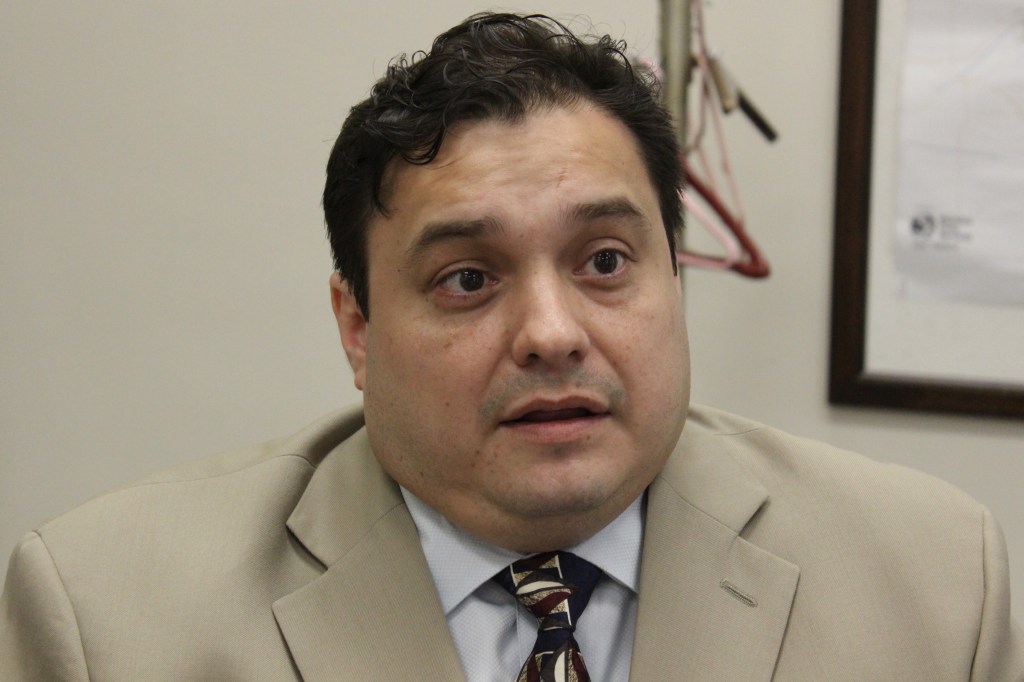 Some of the parents gathered Wednesday night outside the targeted daycare center said police aren't doing enough.
"Now we have a turf war outside a daycare, are you kidding me?" said Heather Sullivan, who takes her 16-month-old son to the daycare. "And right down the street from the daycare one of Monday's shootings happened."
Standing in front of the daycare Wednesday, some held children while others held signs including "Get involved, our kids' lives depend on it."
Eventually the group started walking west towards Templestowe Pub, 3135 W Montrose Ave. and Naranja Dulce, 3124 W. Montrose Ave. 
Laith Shaaban, another parent who takes his daughter to the daycare, joined the rally.
"This is my neighborhood and where I'm raising my daughter. Her daycare was tagged and frankly this is something we are not going to put up with," he said. "There's been a rise in violence and we've seen very little action from City Hall. So we need to take back our streets ourselves if they won't."
Ald. Rossana Rodriguez (33rd) said the frustrations of parents and neighbors are not being ignored. Her staff is fielding calls on it and trying to get information out to the public as fast as they can. 
So while her office may seem slow in responding, it's only because they're working with police to get the most up to date, accurate information to the public without making the situation more "chaotic," she said.
"We don't have dedicated staff to answer things on Facebook. I understand when we're nervous and scared we want to know things right away, but there is a process," she said. 
Instead of going online, she recommends calling or stopping by her office at 3001 W. Irving Park Road and reaching out to the district's community policing, or CAPS, office.
The first tagging of the daycare happened on Halloween. That time it was just on the side of the building facing Whipple, according to Bardha Kazazi, a manager and program director for the daycare.
"We called the city and had it removed," she said. "But then on Monday the whole front of our building was tagged."
Kazazi says the two sets of graffiti put on the building appear to be from two different gangs.
"It's very sad that this childcare center has been tagged twice like this," she said. "It makes us feel unsafe."
When Kazazi learned of Wednesday's event, she was heartened to see the community step up to support the daycare and took part in the march down the street.
"It's wonderful and makes me feel great. Not only the families in the program, but the whole neighborhood is getting involved," Kazazi said. "And we have to keep on calling the alderman and police asking them to do something about this."
State Rep. Andrade also urged neighbors to call 911. It lets the city track where problem areas are that require more officers, he said. 
"For the past 25 years we've been fighting to keep the 17th Police District fully staffed," he said. "Every time we have a battle for more staffing they give us probationary officers and next thing you know they're gone to other districts."
Getting more officers and retaining them in the district won't happen if the neighborhood is just posting information to Facebook, Andrade said.
During a Tuesday night CAPS meeting, Commander Pontecore stressed the importance of letting police know of suspicious activity to keep the district's staffing levels up. 
"The squeaky wheel gets the grease," he said.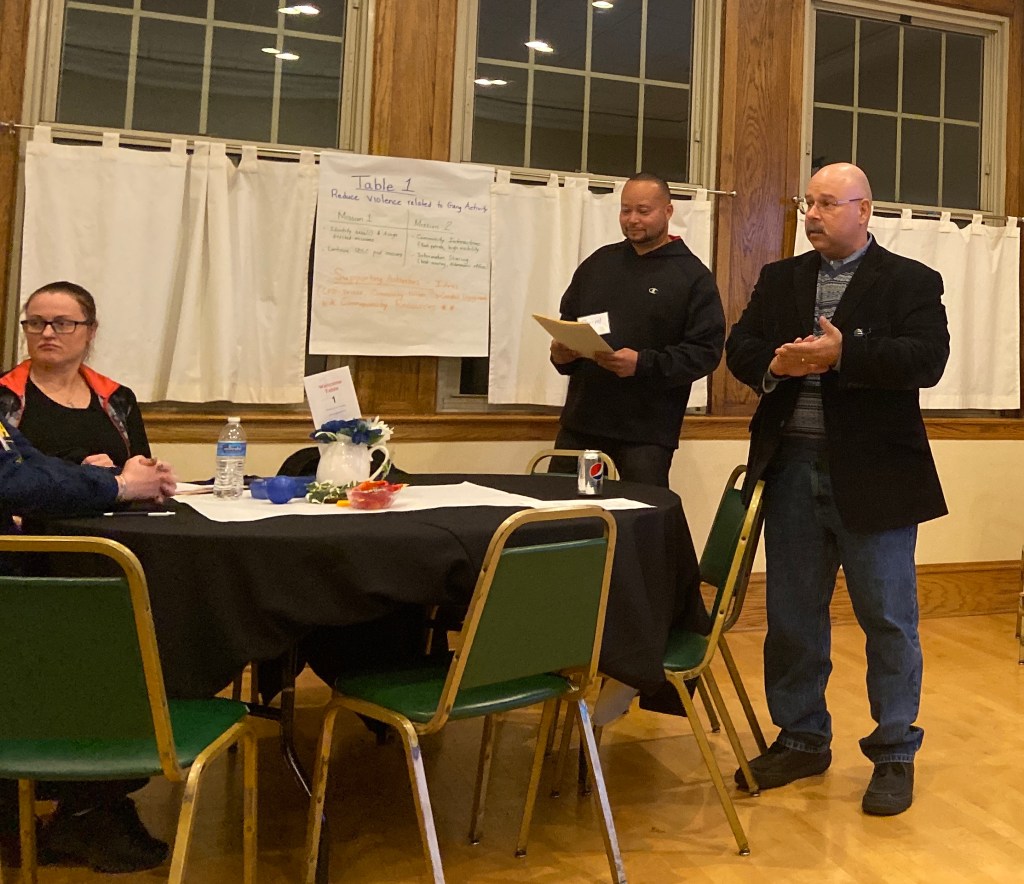 At that CAPS meeting he also stressed the importance of calling police in addition to 311 when getting graffiti removed from the neighborhood.
"Take a picture of it and send it to our CAPS office email," Pontecore said. "Sometimes graffiti can just be bad street art, but other times it tells us a story about what's going on in that neighborhood."
Pontecore has been commander of the 17th District for the past year. Before being reassigned he was in the city's Chicago Lawn (8th) Police District. Since taking over, he said he's noticed that local gang members don't loiter, deal drugs openly or do many of the other "stereotypical" gang behavior he often saw in his previous district.
"Most of this is a credit to the people who live here. Because these gang members know if they do something then the residents of the neighborhood are going to call them out on it," Pontecore said.
Instead he's seeing gang members get into arguments online that eventually erupt into violence, like the string of shootings that happened early Monday.
"But violence like this is still more rampant and out in the open in other parts of the city," he said. "This community consistently shows their commitment to not put up with this sort of thing."
Do stories like this matter to you? Subscribe to Block Club Chicago. Every dime we make funds reporting from Chicago's neighborhoods.
Want to support Block Club with a tax-deductible donation? Thanks to NewsMatch 2019, your donation will be doubled through Dec. 31. Donate here.