WICKER PARK — The Lubinski Furniture Store building officially is up for sale in Wicker Park.
The furniture store at 1542-1550 N. Milwaukee Ave. is the last of a once-thriving stretch of furniture shops near Milwaukee and Damen avenues that closed over the years to make way for big chain stores and trendy restaurants and bars.
According to a LoopNet listing, the property includes the Lubinski Furniture Store and tenants Heaven Gallery, Cinema Borealis and the LVL3 gallery.
On Thursday, Ken Lubinski, the owner of the building and furniture store, would not comment on the potential sale.
Gregory Dietz of Greenstone Partners confirmed his company had been hired to sell the building, but would not disclose the price of the building or how long it's been on the market.
The listing describes the more than 36,000-square-foot property as "one of the last remaining undeveloped buildings along the prominent 1500 block of Milwaukee Avenue."
Ken Lubinski's late father, John, moved his family's furniture shop to Milwaukee Avenue in 1966.
Lubinski, whose family is of Polish descent, told DNAinfo Milwaukee Avenue was once called "Furniture Row" because "all the ethnic people were coming to the Wicker Park area to live and needed affordable furniture."
In 2014, Continental Furniture, 1421-1427 N. Milwaukee Ave., closed its three Wicker Park buildings after 63 years in business.
Owned by brothers Gary and Mitch Portugal, Continental Furniture was started by their father, Ray Portugal, who began his career selling sewing machines door to door in 1951.
RELATED: Wicker Park's Largest Furniture Shop to Close After 63 Years
Also in 2014, after 65 years in business, the owners of Central Furniture Mart at 1348-50 N. Milwaukee Ave. left their three-story, 40,000-square-foot adjacent buildings near Antique Taco and Emporium Arcade Bar.
Charlie Berg, who founded Central Furniture Mart in 1949, died in 1976 and left the business to his son-in-law, Michael Jacobson.
At the time, Lubinski told DNAinfo he was surprised by the news.
"Central Furniture has always been a mainstay, like the anchor store on Milwaukee Avenue," Lubinski said in 2014. "It's going to be a loss."
RELATED: Central Furniture Leaving Wicker Park After 65 Years on 'Furniture Row'
The Continental Furniture property sold in 2017. Today, parts of the building are currently being transformed into a Sola Salon Studios and a set of luxury apartment rentals.
Lubinski Furniture is the last remaining furniture store in Milwaukee's 1500 block, surrounded by national brands like Yeti and Adidas, and steps from the bustling six-way intersection of Damen, Milwaukee and North avenues.
RELATED: Former Continental Furniture Buildings In Wicker Park Will Soon Become Sola Salon, Luxury Apartments
That are still several other furniture stores along the 1200 and 1300 blocks of North Milwaukee Avenue, closer to Ashland Avenue.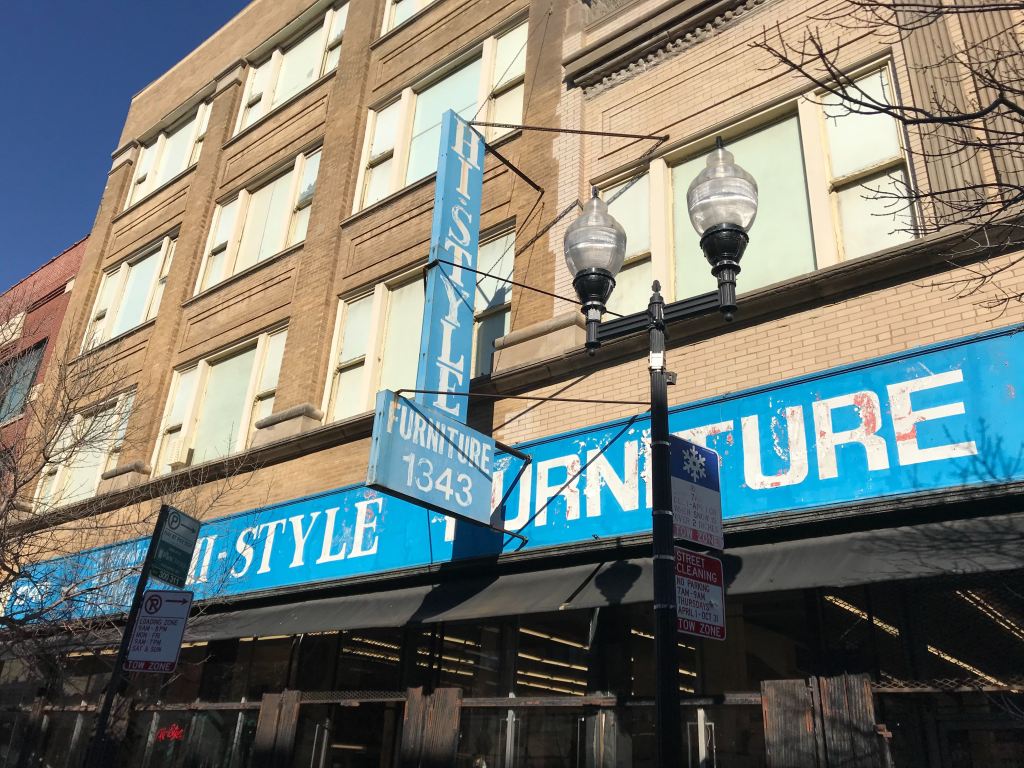 Majid Shehade, owner of Hi-Style Furniture Company, 1343 N. Milwaukee Ave., said his father, a Palestinian immigrant, opened the store in 1973. At the time, at least 20 furniture stores existed on this stretch of Milwaukee, he said.
Shehade, who took the business over when his father died in 2010, said he does not plan to ever sell his building — but he doesn't expect to stay in the furniture business for long.
"It's changed," he said. "It used to be that the business was worth more than the building. Now, the building is worth way more than the business."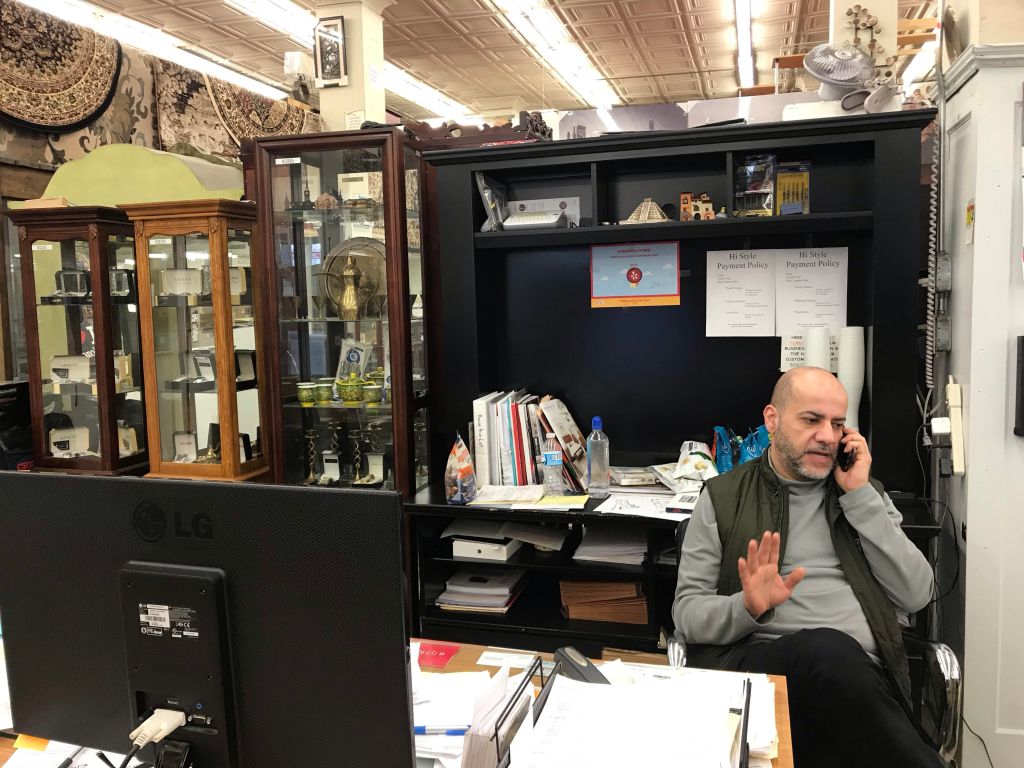 Heaven Gallery co-owner Alma Wieser told Block Club in July the tenants above the furniture store had worried about if and when Lubinski would sell the building.
Wieser wanted to buy the building as part of a Community Land Trust nonprofit model, and hoped to crowdsource the money needed to purchase the property and turn it into an arts and education center with affordable live-work spaces for artists.
"Let's be mindful that it was artists' buildings like this that brought the investment to this neighborhood," she previously said. "It's the artists that will revitalize it."
RELATED: 'I Feel Like I'm Burying My Neighborhood': Wicker Park's Cultural Scene Is A Shell Of What It Once Was. Can A Group Of Artists Save What's Left?
Do stories like this matter to you? Subscribe to Block Club Chicago. Every dime we make funds reporting from Chicago's neighborhoods.
Want to support Block Club with a tax-deductible donation? Thanks to NewsMatch 2019, your donation will be doubled through Dec. 31. Donate here.