WEST TOWN — The owners of an 1885 workers cottage are asking for a zoning change that would allow them to demolish the cottage and build a three-flat building in its place, but not all of their neighbors are on board.
Javan and Karen Zahed, the owners of the 2121 W. Erie St. home in West Town, aim to tear down the 904-square-foot cottage and replace it with a 5,917-square-foot multi-family building, they told residents at a West Town Neighbors Association meeting late last month at Output Lounge, 1758 W. Grand Ave.
The building, they said, would consist of one four-bedroom duplex and two three-bedroom units. Whether the units would be condos or apartments is to be determined.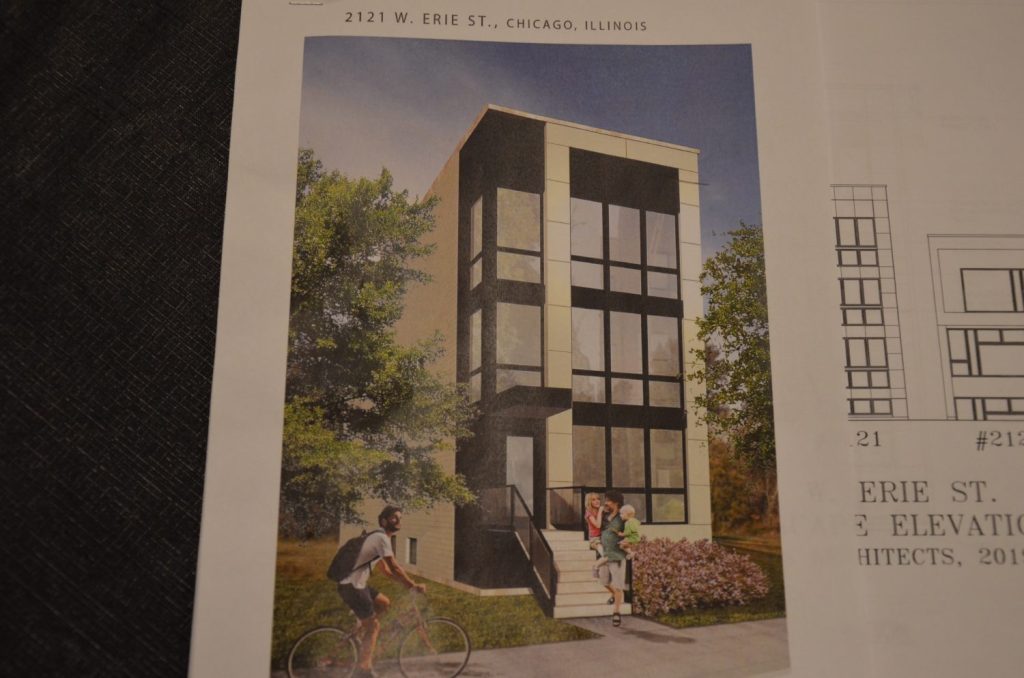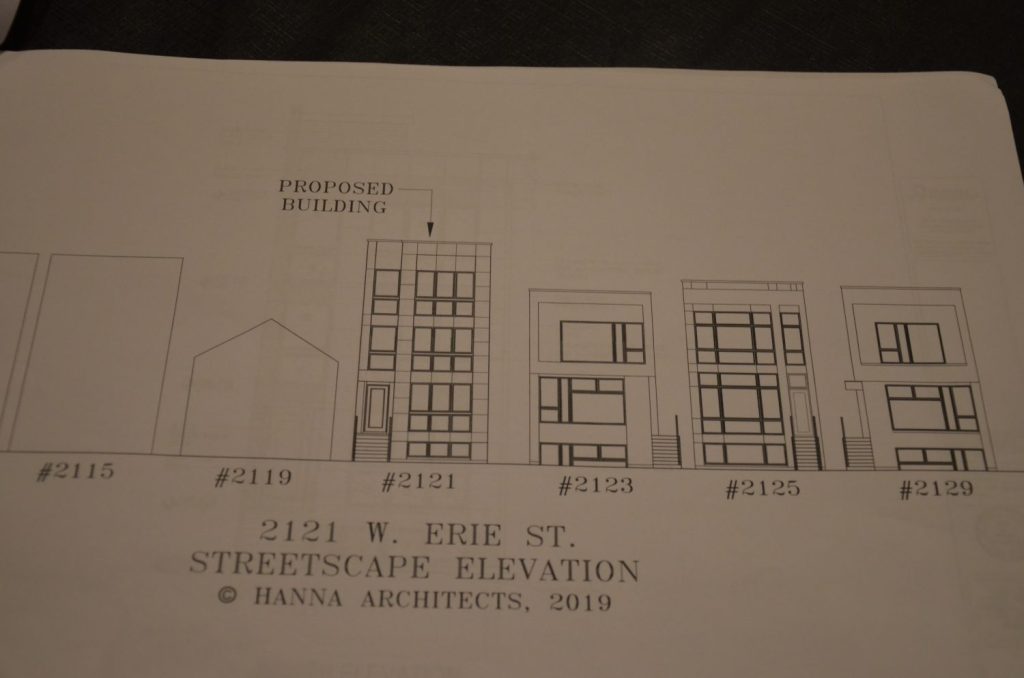 The homeowners, who moved to the Northwest Side after raising children in West Town, said the cottage lacks central air and heat and has outdated and faulty electrical wiring.
"It was very difficult to live in that house," Karen Zahed said. "The house is literally falling apart. … We couldn't run the AC and the TV at the same time."
"Everybody says they want to stay in their home for the rest of their lives," she continued. "We wanna build something where we feel like it's making the neighborhood better. We don't want to build a million dollar house. … [But] like any homeowner, we want to get something back."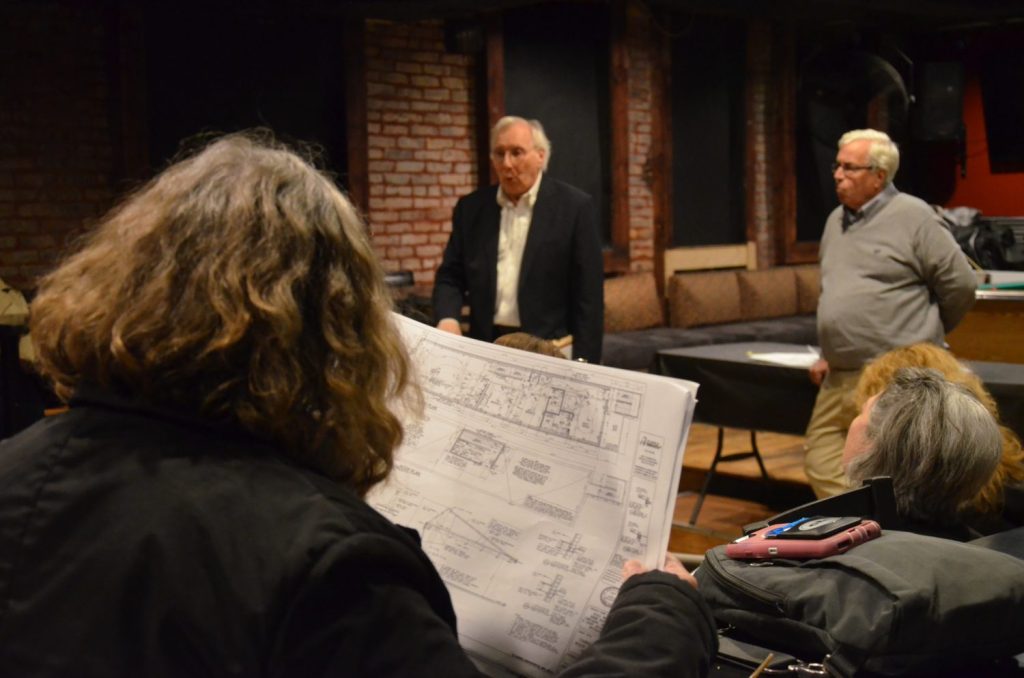 During the community meeting, one neighbor referred to the 2100 block of West Erie Street as one of the rare stretches of the neighborhood mostly untouched by developers.
Some neighbors said they preferred a single family home, while others said they wanted no more than two units.
Another neighbor said she worried developers will continue to treat West Town like the "Wild West."
David Herrera, a lifelong neighbor who ran for alderman against Maldonado this year, said he would be sad to see the cottage go.
"The neighborhood is changing, it has been changing," he said. "Maybe it's two, not three units, more of a family feel on your block?"
West Town Neighbors Association Planning and Development Committee chair Julie Sawicki said more than 200 residents live within a 250-foot radius of the property, and that the board is open to hearing more feedback from neighbors.
The West Town Neighbors Association board will be considering the proposal for the zoning change, as will Ald. Roberto Maldonado (26th).
Neighbors who wish to weigh in on the proposal can make their voices heard by contacting the West Town Neighbors Association board via email at WTNA@westtownneighbors.org. They can also reach Maldonado directly by calling the 26th Ward office at 773-395-0143.
Do stories like this matter to you? Subscribe to Block Club Chicago. Every dime we make funds reporting from Chicago's neighborhoods.
Want to support Block Club with a tax-deductible donation? Thanks to NewsMatch 2019, your donation will be doubled through Dec. 31. Donate here.